Last Ten Books That Came Into My Possession
Top Ten Tuesdays are hosted by The Broke and the Bookish, where we make lists of our top ten books (or something else!) based on that week's prompt. The topics are provided ahead of time and can be found here. Book links bring you to Goodreads or my review.
I love that this is basically the TTT version of Stacking the Shelves, a meme I love creeping on but don't participate in… Here are the last ten books that came into my possession and how I acquired them! I love these easy topics.
---
From Around the World ARC Tours
I sent Dumplin' by Julie Murphy back already, but I read it and it was fantastic. I also finished The Lies About Truth by Courtney C. Stevens, which was awesome. I'm currently reading The Heartbreakers by Ali Novak but am not completely sold. I can't lie, I've been skimming a little bit… And up next is Everything, Everything by Nicola Yoon.
From the Library
I requested Simon vs. the Homo Sapiens Agenda by Becky Albertalli and The Queen of Bright and Shiny Things by Ann Aguire and they came in last week. I hope I get to them before they're due back, but no promises. I also checked out This Shattered World by Amie Kaufman and Meagan Spooner, but haven't gotten around to it either. I'm so bad with library books but it doesn't stop my addiction! (Also pictured is my current audiobook series binge-read…)
From Amazon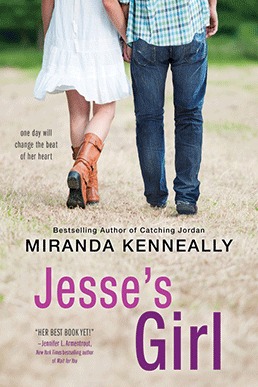 I preordered Jesse's Girl by Miranda Kenneally (already read and LOVED), so that arrived last week. I have to put in my signed book plate soon! I also ordered The Treatment by Suzanne Young for this month's Book Buddies read with Kaitlin. I had to buy it in paperback to keep my collection going in the same format. You know how it is. As for Vicious by V.E. Schwab, there was a Kindle deal a few weeks ago and I decided to impulse buy.
What are the books you recently added to your shelves?
Have you read any of these? Talk to meeee.
Related Posts