Books I Hope Santa Brings Me
Top Ten Tuesdays were started by The Broke and the Bookish and are now hosted by That Artsy Reader Girl, where we make lists of our top ten books (or something else!) based on that week's prompt. The topics are provided ahead of time and can be found here. Book links bring you to Goodreads or my review.
I actually didn't ask for a ton of books this year, so I'll include the ones on my wishlist for my dad to get, as well as some of the books on Amazon I have preordered and/or will apply gift cards to when the time comes!
On my Wishlist
I asked for two fictions books by authors I've loved, one nonfiction/memoir that is a leftover from my wishlist last year, and three cookbooks. Clearly I have a bit of a cookbook obsession lately…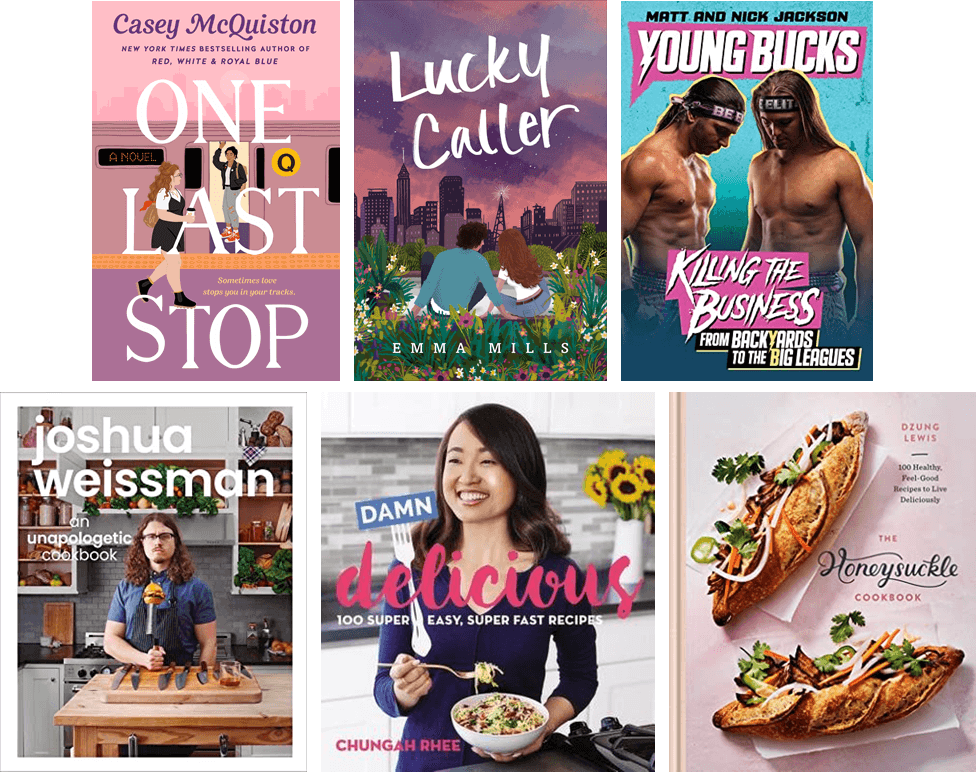 Gift Card Purchases: 2022 Preordered
I already have these three cookbooks preordered for next year (whoops) so I will probably apply any Amazon gift card balances to these preorders before getting anything else from there. I love Mandi's instagram account and blog recipes so her cookbook was a given. I've been using the Workweek Lunch program for a while and love the easy, meal prep-oriented recipes, so I had to preorder that one too. And finally, the new Half Baked Harvest cookbook!

Gift Card Purchases: Upcoming Releases
I was jazzed to learn Lauren Layne had another book coming out next year, since I've loved her books lately, so I will probably preorder an ebook of this one (out in January). Last but not least: I will always buy physical copies of Holly Black's books, so you can bet that her newest in May will be preordered with any gift cards I get!
Related Posts