I've recently gotten into reading some more mystery/thrillers than usual. I'm not a person who likes to be creeped out while reading, so I used to avoid them. (Notable exceptions are obviously two of my all-time favorite book series… whoops?) There's just something fun and appealing about them lately. My Goodreads shelf is over 150 books strong for this genre, but I've only read a handful.
So… as much as I enjoy reading them lately, I find it VERY hard to give them a strong rating. Usually this comes from a few different factors that I'll talk about below. Don't get me wrong – I've really liked quite a few too! There are some elements that I consider read-bait for me, too. Let's chat about young adult mysteries, mmmkay?
I have three main issues when I read YA mysteries. Don't get me wrong, I've generally enjoyed most of the books I'm going to talk about below… but some major elements of each story just don't work for me. It's been obvious across a few books and I've noticed it a lot lately.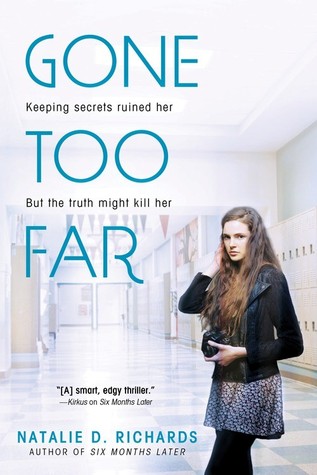 Examples:   When • Gone Too Far
Arguably my biggest issue lately is that I cannot connect to the characters. The main reason I can't connect with them is because I'm naturally suspicious of everyone. Usually I can get comfortable with the main character because, chances are, they're not a suspect. I suspect EVERY side character of being involved (because come on, how many times has it been the best friend who is secretly screwing the MC over?!). Because of this, I just never am 100% in love with characters in mysteries. If there's a chance they have something to do with the murder or disappearance, I'm am onto them like nobody's business.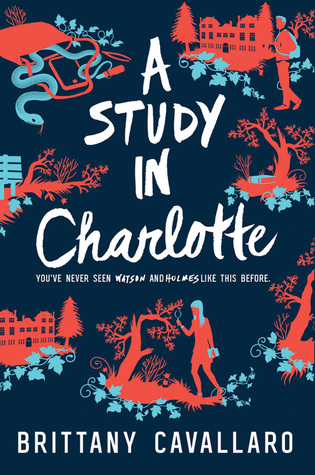 Examples:   A Study in Charlotte • The Secrets of Lily Graves
Sometimes I just sit there reading the book and wondering… really? Sixteen year olds are involved with this mystery? I can't wrap my brain around the fact that people younger than me can be so gung-ho about solving murder mysteries. I know, at that age, I'd go to the cops immediately and/or stay as FAR away as humanly possible. It's hard to suspend my disbelief while reading, unfortunately. I know that people are obviously capable of some pretty terrible things, so it's not impossible that these things could happen. I just can't get out of my head about the fact that these are basically children going out and about trying to find out some scary shit. OR, in a lot of cases, there's a high school student behind this SUPER complicated murder-filled scheme. Gah.


Examples:   Liars, Inc. • Get Even / Get Dirty
I've noticed lately that I'm better at picking up plot clues and making guesses about what's going to happen. This is definitely true for some of the more predictable contemporary romances I read, but I've noticed lately I'm so much better about predicting whodunit. If I can't think of exactly how or why, I at least have the idea of the person. In some cases, I have the how/why but can't think of the person. Either way, I find myself predicting quite a few plot twists. It kind of sucks because I really WANT to go back to my clueless ways!
---
Now… let's move on to something more positive: some of my favorite mystery/thriller books! All of the books you see below were definitely well-received by me for various reasons.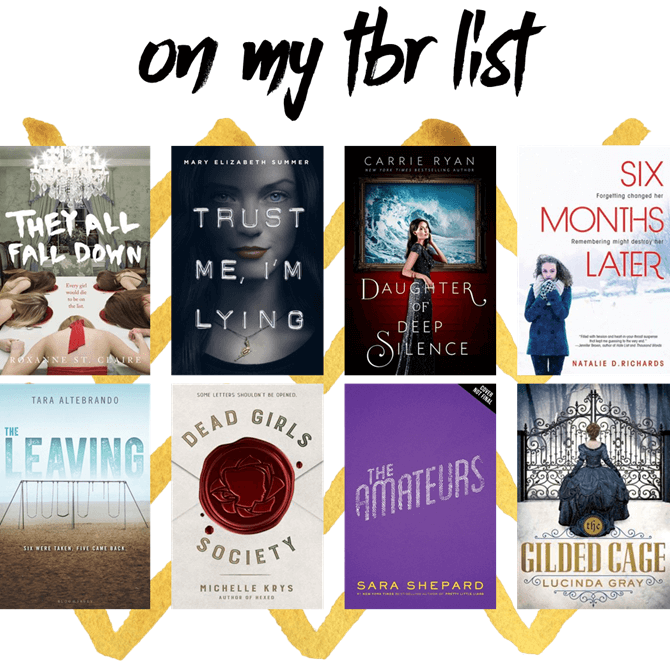 As you may gather from the books above (both my list of favorites and the books on my TBR), there are some common themes from mystery books. I love finding ones with certain elements; they just call to me and I can't resist. Some examples are below…
Historical mysteries just seem even creepier to me for some reason. Right?! | The Gilded Cage, A Madness So Discreet
I love political thrillers, especially now that I've been paying a bit more attention to politics! Lol | All Fall Down, The Fixer
Books about people disappearing or memories disappearing go right onto the TBR. | Six Months Later, The Leaving, The Amateurs
Clearly I'm a fan of huge, way-too-long mystery series… | Pretty Little Liars, Private
Mystery books that have some paranormal elements =  OMG please sign me up. | The Lying Game, View Spoiler » Private, Shadowlands  « Hide Spoiler
As always, books about boarding schools or secret societies are my jam. I'm intrigued ASAP. | Private, Dead Girls Society
Do you have similar issues or favorites?
Any of these I should get to ASAP?
What do you think? Let's talk mysteries!
Related Posts