Ten Series I've Been Meaning to Start
Top Ten Tuesdays are hosted by The Broke and the Bookish, where we make lists of our top ten books (or something else!) based on that week's prompt. The topics are provided ahead of time and can be found here. Book links bring you to Goodreads or my review.
I needed an easy TTT this week, so thanks for helping me out on that one. I'm famous for starting series and not finishing them, but I do have a LOT that I haven't started yet somehow. Here are the top ten I hope to start at some point… maybe… someday…
Splintered series by AG Howard | I was really obsessed with the cover for this book for some reason but I'm not 100% sure it's for me. We'll see if I ever get around to it, but I do love Wonderland retellings.
Every trilogy by Ellie Marney | A looooot of people love this series, so I've always been looking forward to reading it. I hope to binge them in a row when the time finally comes!
Blythewood trilogy by Carol Goodman | I feel like this series is right up my alley (hello, magical boarding school) but definitely flew under the radar. I own the first book and wanted to wait for the rest.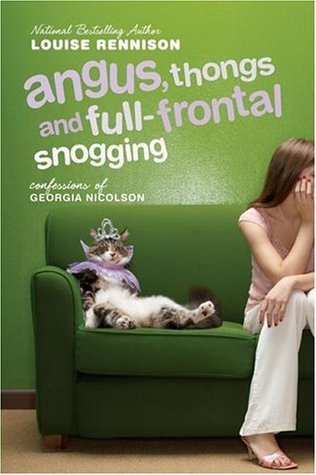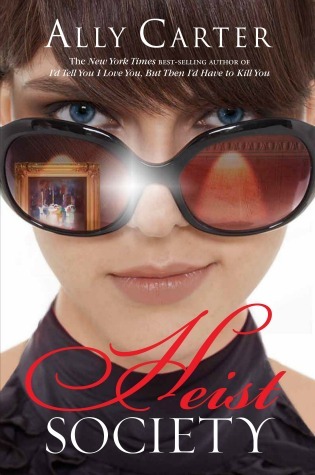 Confessions of Georgia Nicolson series by Louise Rennison | I've owned this book for YEARS and have never gotten around to it. I've heard its hilarious though, so we'll see.
Heist Society series by Ally Carter | It's actually crazy to me that I haven't started this series yet. Ally Carter is one of my favorites and I've heard great things about this series too. GET TO IT, LAUREN.
Mara Dyer series by Michelle Hodkin | I'm not sure why I'm unsure of this one because many love it, but I think it's really just been a mood-related thing for me.
Burn for Burn series by Jenny Han and Siobhan Vivian | This is another where I can't believe I haven't read it yet. I love Jenny Han so much and revenge-y books sound intriguing to me!
The Naturals series by Jennifer Lynn Barnes | I loooooved The Fixer duo SO much. I was going to read this a long time ago but I realized it was too close after finishing her other series.
The Secret Diamond Sisters series by Michelle Madow | I love this kind of ritzy world that the synopsis mentions, so I'm definitely looking forward to this one at some point. Again, just haven't gotten to it yet!
Firebird series by Claudia Gray | I loooove time travel/parallel kinds of books and I was really looking forward to this series. I'm not 100% sure why it fell off my radar, but someday!
Related Posts