Books I Meant to Read in 2014…and Didn't
Top Ten Tuesdays are hosted by The Broke and the Bookish, where we make LISTS of our top ten books based on that week's prompt… and then we stalk other people's answers to add a million books to our TBR. The topics are provided ahead of time and can be found here.
OKAY so oddly enough, I prepared this post for last Friday, thinking it would be a neat little graphic to share for a discussion post… then I went on and found out it was the topic for this week's TTT! The original topic is the top 10 books released in 2014 that I meant to read but didn't. I tweaked it a little, so mine includes 14 books and may also include books from before 2014. Honestly too lazy to see when they were released!
---
Sometimes I look at my TBR and wonder how it's possible that I haven't read a certain book yet. When it was first released or I first heard of it, I was the most eager person in the world to get my hands on it. Maybe I even bought it. There are some books that have been at the forefront of my mind for months. I've pined over them. I've whispered "I'll read you next" when I pass it in my list or in a store. I've read countless reviews on it. And yet…. I still haven't read it.
Here are some of the books I cannot believe I didn't read in 2014. I was so excited about them – obsessive even – and still never got to them. I'd like to say they're my first priority for 2015, but who am I kidding?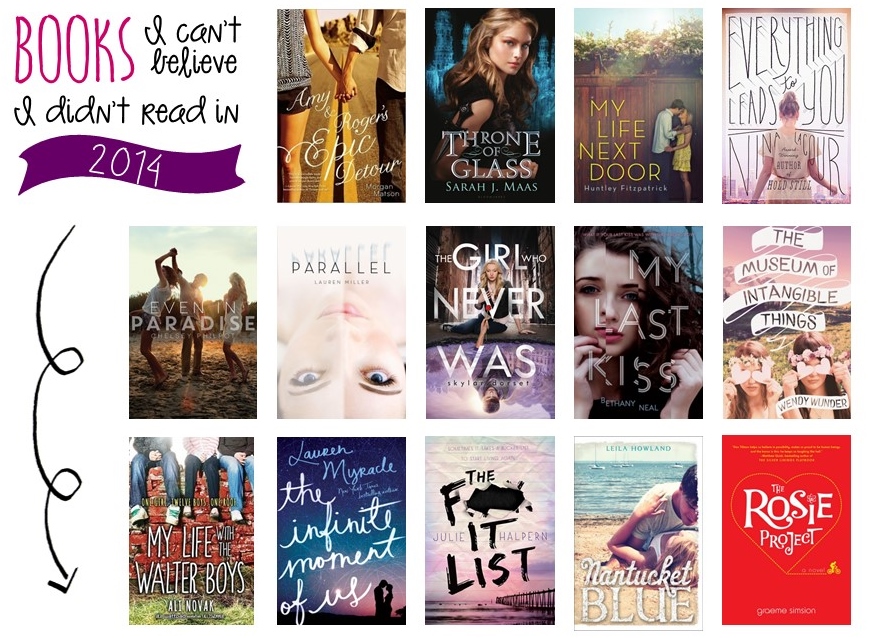 What books can you not believe you didn't read this year?
Related Posts