Because my reviews are usually posted at least a month after I finish the book, I never really talk about what I'm currently reading or just finished reading. This Reading Recap feature will let you know the the books I just finished reading and listening to, as well as the books I'm currently reading and listening to. Past recaps here!
Emmy & Oliver by Robin Benway | I absolutely LOVED this book. I kind of liked Audrey, Wait! by Robin Benway, but not enough to be super excited about reading the rest of her books. I loved the synopsis for this one when I saw it but I was hesitant. I had no reason to be, because it was so damn good. I truly have no complaints about it. Definitely add this to your TBRs for when it comes out, folks!
Ruin and Rising by Leigh Bardugo | Such a solid end to the trilogy! It was easily my favorite book of the three and everything wrapped up so nicely. I was happy to see Mal being less annoying and pathetic in this one and was felt good about the ship that sailed. I already reviewed this one here for Book Buddies.
Harmonic by Erica O'Rourke | Usually I might not bother with including a novella here, but this did not read like one! My one usual gripe with novellas, especially if they're too short, is that everything feels condensed and rushed. This one had a great amount of action and intrigue, plus it was awesome to revisit this world! Now, the wait until Resonance…

Harry Potter and the Goblet of Fire by JK Rowling | I continued with my Harry Potter reread with this one. I forgot how great this book is and I'm prettttty sure it overtook Prisoner of Azkaban as my favorite one in the series! I can't wait to keep going but I need to request the next one from the library still.
---
Full Frontal Feminism by Jessica Valenti | I've been reading this one on and off since International Women's Day at the beginning of the month. I have a ton of books about feminism on my shelf but hadn't gotten to any of them yet, so I wanted to get started. It's been great reading it and it keeps me interested, but I haven't sat down with it as much as I'd like.
The Falconer by Elizabeth May | I'm really enjoying this one but am struggling with it, like I do with a lot of fantasy books. I get burnt out so quickly for some reason and it doesn't hold my attention as much as I'd like. I need to read it with zero distractions happening in order to stay focused. I love the setting and characters; I just suck at fantasy!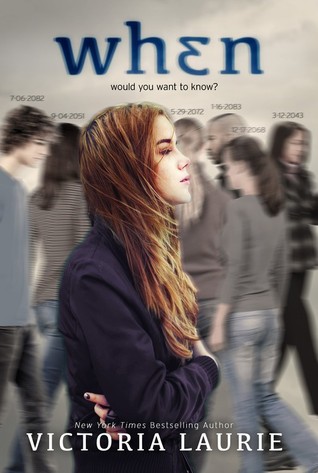 When by Victoria Laurie | Meh. I am really intrigued by the premise of this book, but that's really the only thing going for it. The narrator for this audiobook is pretty awful and the characters are beyond stupid. I'm invested enough to keep listening because I want to know who the killer is, but otherwise it's kind of painful. Maybe switching to print would help?
Related Posts