I try to be good about requesting books on NG (and now EW a bit more) that I'm genuinely excited about, instead of being click-happy and selecting stories in the moment. I started to realize when I went on a requesting binge last week that I have sooo many summer releases I'm looking forward to! I'm going to follow the technical definition of summer and feature some unreleased books publishing between late June and approximately mid-September.
June
Your Destination is on the Left by Lauren Spieller | I like the idea of a ~nomad~ family driving their RV around the country. The main character has to decide if she wants to keep her feet on solid ground and take the internship she's offered. Dahlia Adler recommended this for fans of her book, Just Visiting, and that was enough of a recommendation for me.
The Summer List by Amy Mason Doan | This is pretty much enough to sell me: "A tender yet tantalizing novel about two friends, the summer night they fell apart, and the scavenger hunt that reunites them decades later—until the clues expose a breathtaking secret that just might shatter them once and for all." The rest of the synopsis gets even better too!
Wild Blue Wonder by Carlie Sorosiak | I haven't read her first book yet, much to my sister's chagrin, but I WILL. Her second novel takes place in Maine so obviously that got bumped right up my list. It seems to have some intriguing magical realism vibes.
July
The Cottages on Silver Beach by RaeAnne Thayne | I adored this series when I binge-read it… and clearly I'm not over it yet, because I can't pull myself into her other series (Hope's Crossing) that I've been trying to read. In any case, this is the next book in the Haven Point series and I neeeeeed it.
I'm Not Missing by Carrie Fountain | I've been so intrigued by these "subtle mystery" kind of books, where the main character has to track down a missing friend or figure out things someone is/was hiding. It seems like her friend goes missing to be with a guy, but I'm sure there's more to it!
Heart Land by Kimberly Stuart | This seems so cute. I love small town stories, and it's even more interesting because the main character returns home to the town she loathes from NYC. Any type of story where someone returns home will make it on my TBR… but adding in the high school sweetheart ex boyfriend as the love interest? GIVE ME IT.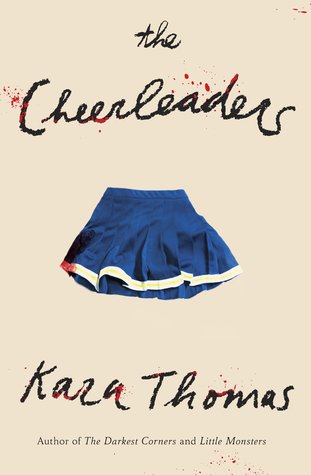 The Late Bloomers' Club by Louise Miller | Adult contemporary fiction has been on my TBR a lot more lately, but I need to find the time to actually read them! This one sounds great – more small town feels and sisters figuring out what to do with their properties/futures.
Girls' Night Out by Liz Fenton & Lisa Steinke | Seriously all of the books that these ladies write together are on my TBR and sound SO GOOD… but for whatever reason, I've only read one of them. I like that they're doing some new books lately that are kind of bridging the gap between these complex female friendships in contemporaries and the mystery genre.
The Cheerleaders by Kara Thomas | This is another story that has fascinated me for months. I keep thinking it's coming out sooner and am disappointed when I realize I still have to wait until July! There's a lot of interesting elements of the synopsis that link the murders of two cheerleaders to the present day, where the victim's sister finds out how connected she is to what happened.
August
The Other Side of Lost by Jessi Kirby | I didn't love the first book I read by her, but a lot of people love Kirby's books. This one is fascinating because I do like journey books. A social media personality admits that the life she created online is fake, so she decides to take hike the entire John Muir trail amid the backlash.
The Good Luck Charm by Helena Hunting | Another one where many friends have read her books! I love second chance romances, so I can't wait to see if the two of them find sparks again. "Just when Lilah might finally be ready to let him in, though, she finds out their reunion has nothing to do with her and everything to do with his game. But Ethan's already lost her once, and even if it costs him his career, he'll do anything to keep from losing her again."
The Last Best Story by Maggie Lehrman | First of all, this cover is completely adorable. Second, I love books with some kind of second chance romance. Third, add in the element of the two people being stuck somewhere together, forced to face their history and feelings? I'm super duper sold.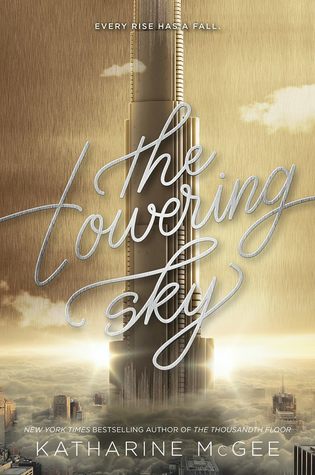 The Dinner List by Rebecca Serle | Everyone has those lists of people you'd have dinner with, living or dead, if given the opportunity. This book is about when "Sabrina Nielsen arrives at her thirtieth birthday dinner she finds at the table not just her best friend, but also her favorite professor from college, her father, her ex-fiance, Tobias, and Audrey Hepburn."
The Towering Sky by Katharine McGee | This series is constantly on my mind for whatever reason. Sci-fi, futuristic Gossip Girl is the best way to describe it. I can't wait to see how everything ends for this fascinating group of people! (I need to maybe reread first though…)
Sadie by Courtney Summers | Putting the podcast Serial in a comp title pretty much ensures my TBR will see that book. A girl's sister is murdered and the police are unhelpful, so she follows the small amount of clues and tries to bring justice. There's also a newspaper reporter who gets involved (hello Serial parallel).
The 7½ Deaths of Evelyn Hardcastle by Stuart Turton | I don't read a lot of adult mystery/thrillers but this concept is fascinating (thank you, Groundhog Day trope). "At a gala party thrown by her parents, Evelyn Hardcastle will be killed–again. She's been murdered hundreds of times, and each day, Aiden Bishop is too late to save her. Doomed to repeat the same day over and over, Aiden's only escape is to solve Evelyn Hardcastle's murder…"
Kiss Me in Paris by Catherine Rider | Man, this book sounds unbelievably cute! "Serena has just flown all the way to Paris for a special pre-Christmas weekend with her sister, Lara. They plan to retrace the steps of their parents' long-ago honeymoon in Paris, and create a scrapbook for their bereaved mother to remember it by."
The Proposal by Jasmine Guillory | I just got her debut out from the library and was itching for her second book before even reading the first. So many elements of this summary grab me: the two characters crossing paths over and over, giving in to a "friends with benefits" situation, and then the inevitable moment where it leads to more feelings instead.
Related Posts