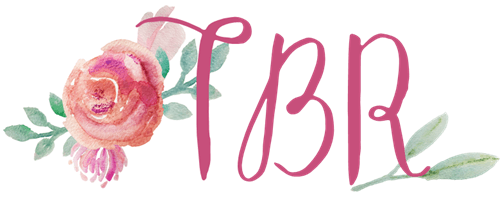 My monthly TBR feature here shows my progress based on last month's TBR, my plans for this month, and anything else I might be thinking about from a reading perspective. Sometimes I feature a little poll at the bottom so you guys can help me figure out a certain title I should read from a group of books.
August Progress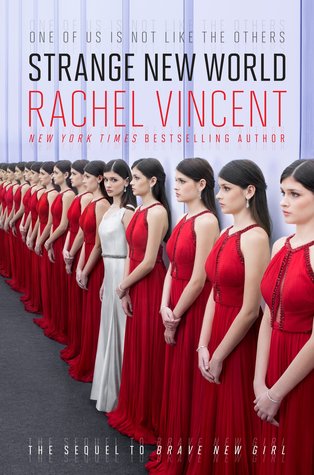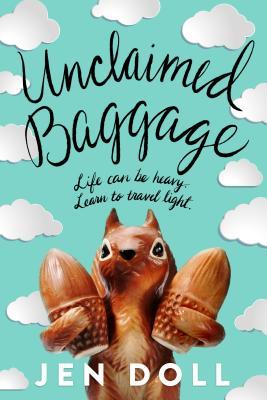 I did a pretty good job of reading books on my TBR from August. I knew that things could change with ARC August depending on what I got approved for during the month, or where my mood reading took me. I also didn't include ALL of my ARCs in the TBR so I did technically pull from the ARC August TBR and had more success.
On Deck for September
Possible Series Binge
Rose Gardner Mystery Series by Denise Grover Swank
This is incredibly random, I know, but here's the story and the two connected reasons: Reason #1: I randomly got addicted to some Hallmark mystery movies a few months ago when I was still in Maine. I specifically loved the Aurora Teagarden Mysteries, starring Candace Cameron Bure. I loved the true-crime-obsessed, small-town librarian and her Real Murders Club, often banding together to solve crimes in the local area. I LOVED the "cozy mystery" vibe of each movie and have been anxiously awaiting the new installments twice per year (I think). Reason #2: My coworker got addicted to a book series – the Rose Gardner Mysteries series above – and was telling me about it all the time. There are spin-off series and novellas still coming out. From what she told me about the plot, the books are very similar to the Aurora Teagarden mystery movies I love. I decided that in September, once ARC August was over, I would subscribe to Kindle Unlimited and binge-read the series.
Library Books
China Rich Girlfriend and Rich People Problems by Kevin Kwan
To Right the Wrongs by Sheryl Scarborough
I keep checking out library books and not reading them..ugh… but I am definitely determined to read both of the next CRAZY RICH ASIANS books. I loved the first as an audiobook but knew there'd be too big of a wait to listen to the next two books. I also saw the excellent movie, so I'm definitely motivated to finish this trilogy. I also got TO RIGHT THE WRONGS out because I'm curious to keep up with this series even though I didn't *love* the first one.
Audiobooks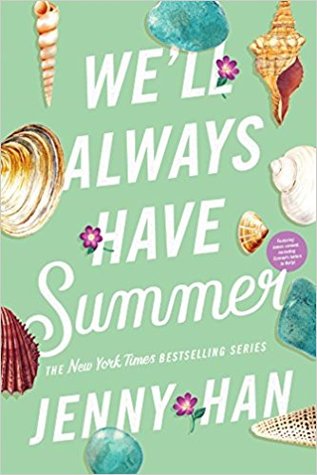 It's Not Summer Without You and We'll Always Have Summer by Jenny Han
I listened to the first book earlier in August but ended up holding off on the next two. I caught up on podcasts for the most part, but I was also determined to have 75% ARCs read instead of these quick and easy non-ARC audiobooks. I'll be starting the next one ASAP in September because summer is almost over, dummy.
Miscellaneous Reads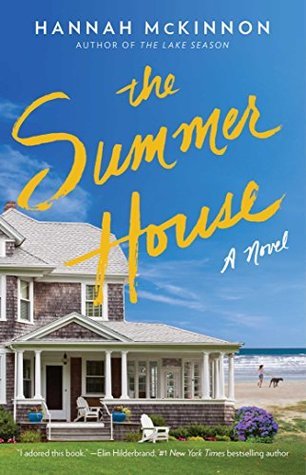 In Other Lands by Sarah Rees Brennan | Sweet Laurel Falls by RaeAnne Thayne
The Summer List by Hannah McKinnon | The Towering Sky by Katharine McGee
I have to read IN OTHER LANDS for my September 5th book club meeting, which I may have started already by the time this posts. I wanted to include it anyways since it's technically a part of my September TBR. I hope to finally get back into the Hope's Crossing series with SWEET LAUREL FALLS. I wanted to hold off on reading these, so I could read one per month. If I pick it up again in September, I'll be able to read the Christmas-oriented book in December! I also hope to make one final push for summery books by reading THE SUMMER HOUSE. I enjoyed the other book I read by McKinnon and hope this one gives me the final summer feels I'm always looking for. And finally, THE TOWERING SKY was released this week and I have a library hold (and audiobook on Scribd) ready to go for it.
Related Posts