Here again with another chat about mysteries and thrillers! My new fave genre. It wouldn't surprise me at all if this category surpasses romance or contemporary fiction for me this year. Okay, maybe not, but it will definitely come closer!
Some related posts for further or introductory reading – I've spoken about my favorite mystery/thriller reads (I still lump them together because I'm really bad at remembering the difference…) – both adult and young adult – in recent weeks. Way back in the day I also talked about some of my struggles with YA mystery/thrillers (and just had a general discussion about my favorite tropes back then).
As for today, I thought I would go through some of my favorite tropes and plot points in mystery/thriller books. (Similar to my read-bait series but I'm being lazy about the formatting and just calling this a discussion 😉 lol). What are some of the keywords, plot points, and tropes in a mystery or thriller synopsis that lead me to pick the book up? Back when I posted my original discussion about YA specifically, I listed the following tropes and types of books within the genre:
Historical fiction mysteries
Political thrillers
Disappearances
Memory loss
Long series of mystery novels
Paranormal elements
Boarding school / secret societies
I think these are still fairly accurate but not a perfect representation today. For example, I couldn't tell you the last time I read a historical mystery, paranormal mystery, or political thriller. (There are some notable exceptions like The Diviners series, for example). I definitely do not go out of my way to read these ones anymore. I don't read a ton of long series either – I know this was referring to those like Private or Pretty Little Liars, and those don't exist anymore. By process of elimination, you can probably tell which ones are still on my list and ready to talk about below, in addition to new ones!
Favorite Tropes, Formats, and Plots
Okay time to chat about my favorite types of mystery/thriller books. This could be anything from sub-genres to formatting to plot points to tropes.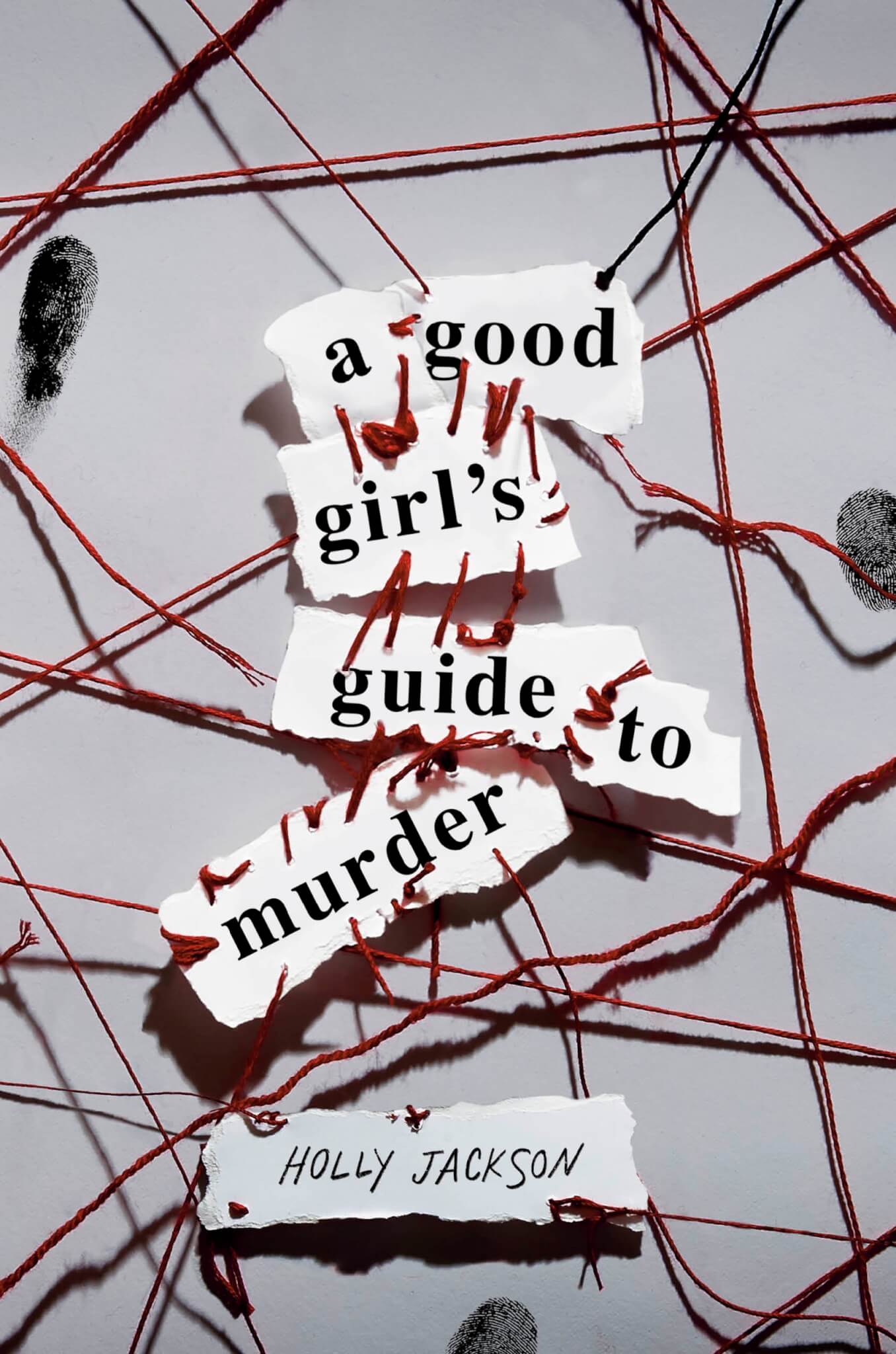 Mixed Media Format
Mixed media and epistolary books are some of my absolute favorites to read. It's just such a cool and unique reading experience because you get to see the story through a different lens. I like when they're smattered throughout the narrative and include a lot of variety like A GOOD GIRL'S GUIDE TO MURDER by Holly Jackson. Give me the podcast excerpts, interviews, emails, text messages, photos, etc. – I want it all. THE APPEAL by Janice Hallett was 95% emails with some text messages tossed in, and was a really fun reading experience.
True Crime Podcasts
I decided to separate mixed media from podcasts because I do think podcasts are a FORM of mixed media, but they can also be their own plot point. Any time a mystery book has a true crime podcast or podcaster at the center of it, I am 10000% putting that on my TBR and reading it immediately. Megan Goldin's THE NIGHT SWIM and the upcoming sequel are right up my alley. You can literally guarantee that if I see a book with this element included, it will be on my TBR. No questions asked or hesitations!
Disappearances / Missing People
I don't listen to a lot of murder-oriented or "solved" true crime podcasts in my regular life. You'll never catch me listening to something about a serial killer. I only listen to true crime cases that are unsolved and/or involve missing people. You won't be surprised to know that this is one my favorite types of mystery/thriller as well. It's always interested to see how the characters react to their missing love one and try to figure out what happened to them. It's less gory than murder (although many of them result in a missing person who they determine was murdered).
Memory Loss
This was on my list of faves back in the day – I was a sucker for an amnesia type of plot for whatever reason. I don't usually gravitate toward them quite as much anymore but I really loved STAY AWAKE by Megan Goldin recently within this category. Sometimes it feels a little too "convenient" that the person has memory loss issues when dealing with a murder or something.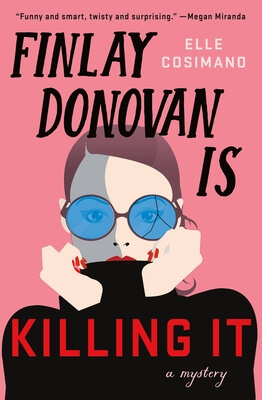 Time Jumps / Dual Timelines
I really enjoy when these books have some kind of time jump back and forth. Maybe the book opens with "present day" and you can see all of the wreckage the person is currently dealing with, and then you go back a few weeks to see how they got there. In the case of LOCK EVERY DOOR, Riley Segar brings the reader back to present day after each day passes. You read about the MC "four days before" for a handful of chapters, get a glimpse into present day, and then move on to the next set of chapters "three days before," etc. It creates such a fun and suspenseful setup that makes me want to keep reading.
Book Series Starring the MC "Detective"
I think this one does go back to my PLL days but I am loving the multi-book series starring our leading character as the "detective" or person taking on a new case in each book. This is like the TRULY DEVIOUS series by Maureen Johnson (well, the first few books are about one case but each book following will be a "standalone" mystery). Another similar example is the FINLAY DONOVAN series by Elle Cosimano, where Finlay and Vero are at the center of some crimes and the story is carried throughout the books.
Dark Academia / Secret Societies
This is the kind of genre I add a lot to my TBR but always am a little intimidated about reading for whatever reason. NINTH HOUSE by Leigh Bardugo is definitely within this category with some paranormal elements and secret societies set at Yale. I also love mysteries set at boarding schools (again like TRULY DEVIOUS).
"The Killer is Back!" or Crimes Coming Back to Bite Em
I've been adding more books to my TBR that center around a specific killer or crime spree that happened somewhere in the past, and now it appears that the killer is at it again. There are books where a girl or two went missing years ago and now girls are starting to go missing again twenty or thirty years later, for example. All of these definitely make it on my TBR for some reason – the concept just fascinates me. Along a similar vein, the idea of certain crimes coming back to haunt a person or friend group will always make it on my list. IN MY DREAMS I HOLD A KNIFE by Ashley Winstead features this trope as a group of college friends attending their reunion and getting their comeuppance for everyone's potential involvement in a friend's death back then. There are lots of these on my TBR for sure but it's such an interesting premise, especially if the group hasn't been in contact with each other since the event happened however many years before.
New Tropes I'm Trying Out
While these aren't on my auto-read list like some of the ones listed above, I'm in the process of trying them out with certain books. They intrigue me but I'm not 100% sure yet that I will love them and want to always include them on my TBR.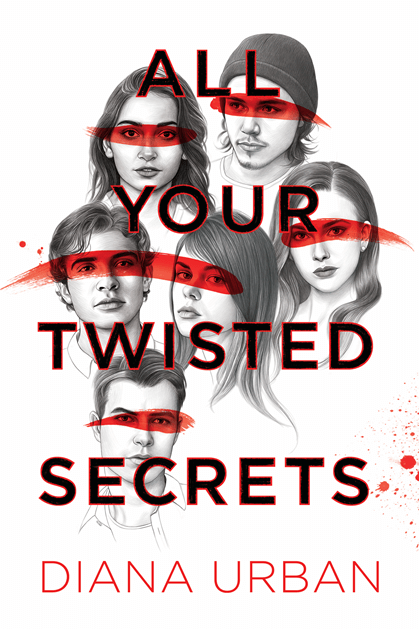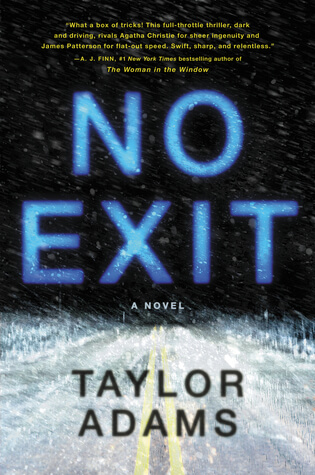 LOCKED ROOM // I've read a couple of these but mostly have them on my TBR. For YA, ALL YOUR TWISTED SECRETS by Diana Urban had a locked room dinner party element that was super creepy and enjoyable. I think this will be on a case-by-case basis for me, but the premise definitely intrigues me.
ISOLATED SETTING // I'm keeping this separated too just because I know most isolated settings are basically "locked room" because the person or people can't get out and escape, but the extra creepy elements like a winter storm or cabin in the middle of nowhere bring a whollleee other layer to the isolation and locked room trope. NO EXIT by Taylor Adams is a solid example of these.
DEEPER MEANINGS // I like the idea of there being some kind of wider message or commentary involved. I know a lot of books in this genre have elements of men killing or taking advantage of women for whatever misogynistic reasons (like THE CHANGE by Kirsten Miller… and a million others I've read). I'm starting to try to read more books that have this as a stronger topic area, as well as those that involve racism or race-related issues and classism.
LITERARY MYSTERY/THRILLER // This is a little different than the "contemporary fiction with a bit of a mystery involved" category that I often find myself reading. This category is more on the literary fiction side with a mysterious element involved, like WHAT HAPPENED TO RUTHY RAMIREZ by Claire Jimenez (from what I can tell of the synopsis!) or I HAVE SOME QUESTIONS FOR YOU by Rebecca Makkai.
Related Posts