Genre Freebie:
Favorite Adult Mystery/Thriller Reads
Top Ten Tuesdays were started by The Broke and the Bookish and are now hosted by That Artsy Reader Girl, where we make lists of our top ten books (or something else!) based on that week's prompt. The topics are provided ahead of time and can be found here. Book links bring you to Goodreads or my review.
I've found myself gravitating more and more toward mysteries and thrillers lately. Maybe I'm turning into my mom as I get older, because as she puts it – "if there's not a murder in the first couple of chapters, I'm not interested in reading it." I find myself being more in the mood for these books than contemporary romance lately and am constantly looking for upcoming new releases to get excited about. I thought today's genre-related freebie would be a good place to share some of my favorite mystery/thriller reads since I've gotten more into the genre recently. These are all adult, not YA, and have ratings in the 4.5-5 star range. (Sidenote: according to Goodreads, I've read 58 adult mystery/thriller books total and 140 YA ones!)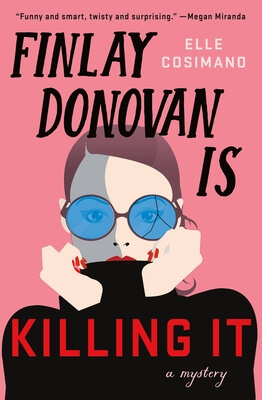 Gone Girl is a classic for a reason and nothing – absolutely nothing – compares to that plot twist. Unbelievable. The Finlay Donovan series is my all-time favorite within this genre and are just some of my favorite reads in general. I loved books one and two; book three was good but not great. The Night Swim was another quick favorite of mine – I loved the true crime podcast element and really enjoyed her writing style.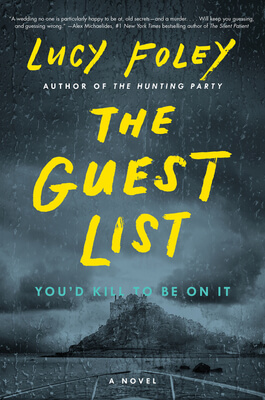 Stay Awake was my second book by Megan Goldin but I didn't even realize it! She's become another go-to author and I'm glad she has more books coming out (plus one in her backlist I haven't read yet). The Guest List is my favorite by Foley and I don't care what anyone says – her books are fun, easy reads. In My Dreams I Hold a Knife was another addicting story and I'm fascinated to read more from Winstead. The Quarry Girls was an unexpected hit for me!
One of the Girls was a pleasant surprise. I predicted a few twists but enjoyed the numerous reveals and pacing of the story. The Appeal is a mixed media (mostly emails and texts) mystery that was an enjoyable read, although the ending was a bit disappointing. I've heard even better things about Hallett's next two books! And finally, Shady Hollow is a cozy murder mystery series starring woodland creatures. Just a totally different vibe than the rest of the books on here but super enjoyable!
Related Posts