Do you have a bookish rant? Something about books or reading (or the industry) that gets your ire up?
I'm okay with authors writing with pseudonyms. If you want to distance yourself from your other work, from a certain genre, or just be DIFFERENT for some reason – that works for me. I GET IT.
What I don't get is WHY do authors with pseudonyms make it painfully clear that it's really them writing?? What is the point in writing under a fake name if you're just going to put RIGHT on the book that you're – surprise! – really a different person who already has a successful writing career.
I don't think writers should necessarily have to keep it a complete secret when they're writing under another name, I just don't get the point in broadcasting that you're actually, you know, YOURSELF on a book where you clearly don't want to be. Maybe it's the publishing companies that do this crap, but maybe it's the authors. I just don't see the point in coming up with another name, writing under it, publishing the book with it, and then having someone plunk a sticker on top of the cover that says who you really are. Or worse – puts your real name right on the cover, published and everything.
Examples
J.K Rowling wanted to get out of her uber-popularity for a second and write under the name Robert Galbraith. This is one author where I can definitely understand the desire for a new identity. She wanted to distance herself from Harry Potter for once and write books that people could view as completely separate. She tried to keep it a secret for a while, but it was eventually leaked that she was Robert Galbraith. She said it was "liberating" to be him, and then she was outed. Ever since it was leaked, I've noticed books by Robert Galbraith ruined with stickers that say "JK ROWLING WROTE THIS SO BUY IT NOW DUMMIES!" (not exactly, but you get the point.) Like damn, let the girl escape for a little. If people didn't notice the headlines when it was revealed, let them stay in the dark about it.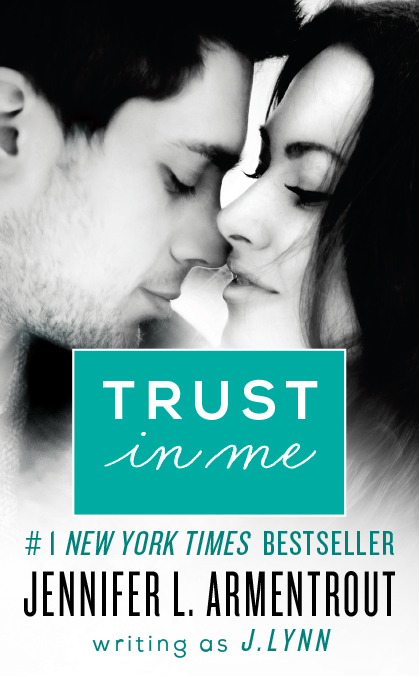 One that bugs me even more is "Jennifer Armentrout writing as J. Lynn." That sentence was literally published on book covers. If she wanted to be separate from her real identity, in what world does it make sense to (A) put both names on the cover like that, and more importantly (B) her real name is BIGGER than the pseudonym. Why even have one?! The book is clearly not trying to hide anything in that Armentrout wrote it, so why bother with the whole J. Lynn thing anyways???
Maybe I'm the only person who is annoyed by this, but I had to put it out there. I don't get the point. I know that it's a different name in places where it matters (like on Bestseller lists and in directories), but the book cover is a pretty damn important location in getting people to buy books. If you want to separate yourself from your other work, you should try to AT LEAST avoid getting both names on your book covers. Sigh.

Related Posts