Things I'd Have at My Bookish Party
Top Ten Tuesdays were started by The Broke and the Bookish and are now hosted by That Artsy Reader Girl, where we make lists of our top ten books (or something else!) based on that week's prompt. The topics are provided ahead of time and can be found here. Book links bring you to Goodreads or my review.
I would love to have a book-themed party! I'm trying to find a good way to very subtly introduce them for our wedding but I'm not sure yet. Here are a few decorations and food I'd feature at my book-themed party!
Decorations: I would have some cute invitations featuring a book stack, give bookmarks as a gift to take home/party favor, include children book cupcake toppers in the decor, and have a cute bookish banner hanging up.
---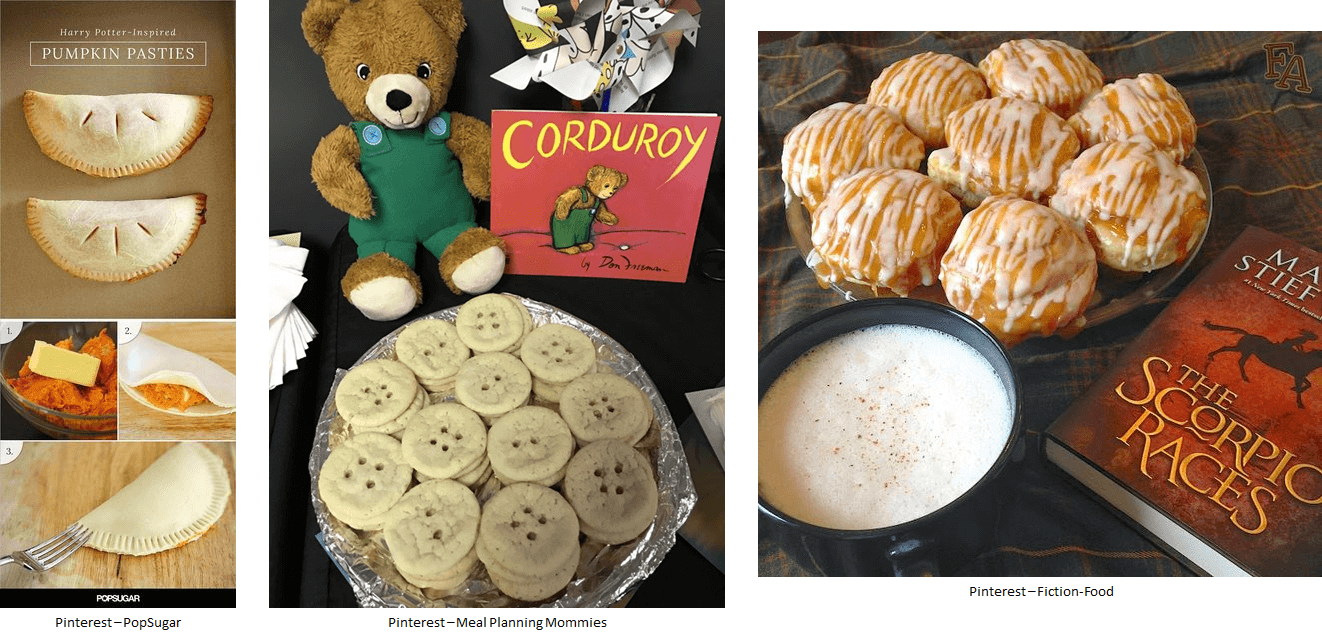 Food: I definitely would make pumpkin pasties from Harry Potter, cute button cookies based on Corduroy, and November cakes from The Scorpio Races. Yes, I haven't read that book yet but I know those cakes look damn good.
Related Posts