Boarding School Books
Top Ten Tuesdays were started by The Broke and the Bookish and are now hosted by That Artsy Reader Girl, where we make lists of our top ten books (or something else!) based on that week's prompt. The topics are provided ahead of time and can be found here. Book links bring you to Goodreads or my review.
I'm always a fan of these back to school-oriented freebies because there are endless possibilities. (This time around, Jana suggested: In honor of school starting back up soon, come up with your own topic that fits the theme of school or learning! Books that take place at school/boarding school/during study abroad, books you read in school, textbooks you liked/didn't like, non-fiction books you loved or want to read, etc.) Some topics that I've done in the past are here in case you're curious: books & backpacks and required reading at the BL High School. This time around, I decided to feature some books about boarding school or fancy private schools. This was inspired by Nick asking me if I'd read any good ones lately, since people are pretty well-aware of how much I love this book setting! I've featured private school books as read-bait and other boarding school books in various posts. Without further ado, here are some boarding school books!
---
On the TBR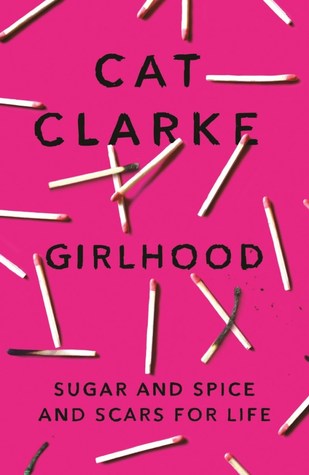 The Deceivers by Kristen Simmons | Welcome to Vale Hall, the school for aspiring con artists… When Brynn Hilder is recruited to Vale, it seems like the elite academy is her chance to start over, away from her mom's loser boyfriend and her rundown neighborhood. But she soon learns that Vale chooses students not so much for their scholastic talent as for their extracurricular activities, such as her time spent conning rich North Shore kids out of their extravagant allowances…
RIP Eliza Hart by Alyssa Sheinmel | When Eliza Hart, the most popular girl at Ventana Ranch boarding school, is found dead on the cliffs outside her dormitory, Ellie Sokoloff is determined to figure out what happened to her. After all, Eliza was Ellie's childhood best friend. Never mind that ever since Ellie arrived at school Eliza has spread terrible rumors about her, calling her a liar and a stalker, when all Ellie wanted to do was rekindle their old friendship…
Girlhood by Cat Clarke | Harper has tried to forget the past and fit in at expensive boarding school Duncraggan Academy. Her new group of friends are tight; the kind of girls who Harper knows have her back. But Harper can't escape the guilt of her twin sister's Jenna's death, and her own part in it – and she knows noone else will ever really understand…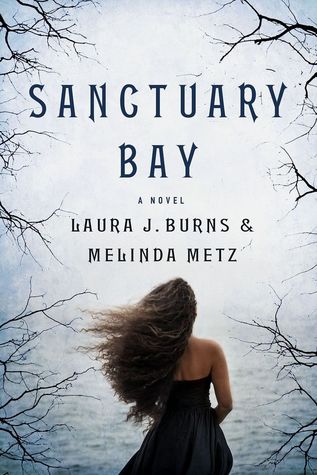 Blythewood by Carol Goodman | At seventeen, Avaline Hall has already buried her mother, survived a horrific factory fire, and escaped from an insane asylum. Now she's on her way to Blythewood Academy, the elite boarding school in New York's mist-shrouded Hudson Valley that her mother attended—and was expelled from. Though she's afraid her high society classmates won't accept a factory girl in their midst, Ava is desperate to unravel her family's murky past …. She suspects the answers she seeks lie at Blythewood. But nothing could have prepared her for the dark secret of what Blythewood is, and what its students are being trained to do…
The Society by Jodie Andrefski | Welcome to Trinity Academy's best-kept secret. The Society. You've been handpicked by the elite of the elite to become a member. But first you'll have to prove your worth by making it through Hell Week. Do you have what it takes? It's time to find out…
Sanctuary Bay by Burns and Metz | When Sarah Merson receives the opportunity of a lifetime to attend the most elite prep school in the country-Sanctuary Bay Academy-it seems almost too good to be true. But, after years of bouncing from foster home to foster home, escaping to its tranquil setting, nestled deep in Swans Island, couldn't sound more appealing. Swiftly thrown into a world of privilege and secrets…
Read & Enjoyed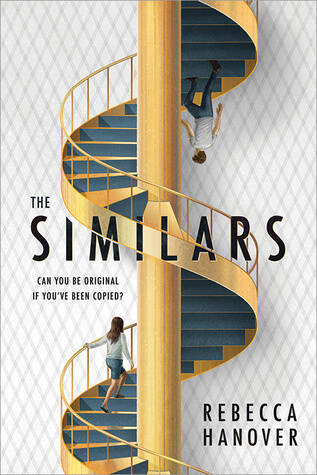 The Similars by Rebecca Hanover | When six clones join Emmaline's prestigious boarding school, she must confront the heartbreak of seeing her dead best friend's face each day in class… The Similars are all anyone can talk about at the elite Darkwood Academy. Who are these six clones? What are the odds that all of them would be Darkwood students? Who is the madman who broke the law to create them? … Emma wants nothing to do with the Similars, but she keeps getting pulled deeper and deeper into their clique, uncovering dark truths about the clones and her prestigious school along the way…
Truly Devious by Maureen Johnson | Ellingham Academy is a famous private school in Vermont for the brightest thinkers, inventors, and artists. It was founded by Albert Ellingham, an early twentieth century tycoon, who wanted to make a wonderful place full of riddles, twisting pathways, and gardens… Shortly after the school opened, his wife and daughter were kidnapped. The only real clue was a mocking riddle listing methods of murder, signed with the frightening pseudonym "Truly, Devious." It became one of the great unsolved crimes of American history. True-crime aficionado Stevie Bell is set to begin her first year at Ellingham Academy, and she has an ambitious plan… she will solve the case when she gets a grip on her demanding new school life and her housemates: the inventor, the novelist, the actor, the artist, and the jokester. But something strange is happening. Truly Devious makes a surprise return, and death revisits Ellingham Academy. The past has crawled out of its grave. Someone has gotten away with murder.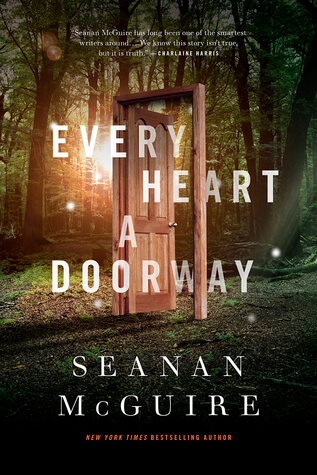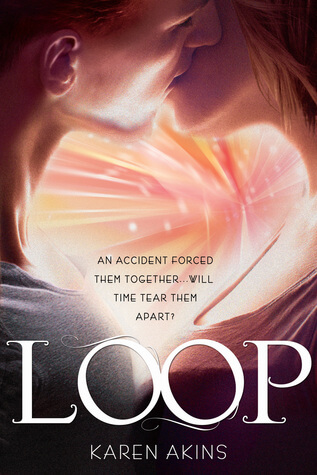 Every Heart a Doorway by Seanan McGuire | Eleanor West's Home for Wayward Children: No Solicitations, No Visitors, No Quests…Children have always disappeared under the right conditions; slipping through the shadows under a bed or at the back of a wardrobe, tumbling down rabbit holes and into old wells, and emerging somewhere… else… Each of them is seeking a way back to their own fantasy world. But Nancy's arrival marks a change at the Home. There's a darkness just around each corner, and when tragedy strikes, it's up to Nancy and her new-found schoolmates to get to the heart of the matter.
Loop by Karen Akins | At a school where Quantum Paradox 101 is a required course and history field trips are literal, sixteen year-old time traveler Bree Bennis excels…at screwing up… After Bree botches a solo midterm to the 21st century by accidentally taking a boy hostage (a teensy snafu), she stands to lose her scholarship…
Related Posts