You may remember my read-bait series from a long time ago, where I talked about certain keywords, phrases, and tropes that call my name. I planned to keep going with these posts because there are many, many topics that suck me right in. I kind of abandoned it but never fear! Here I am today to talk about recent words that have grabbed me…

Please note that the "boarding school" category has kind of morphed into also including secret societies/prep schools/etc. Things like that. You know what I mean. Anyways!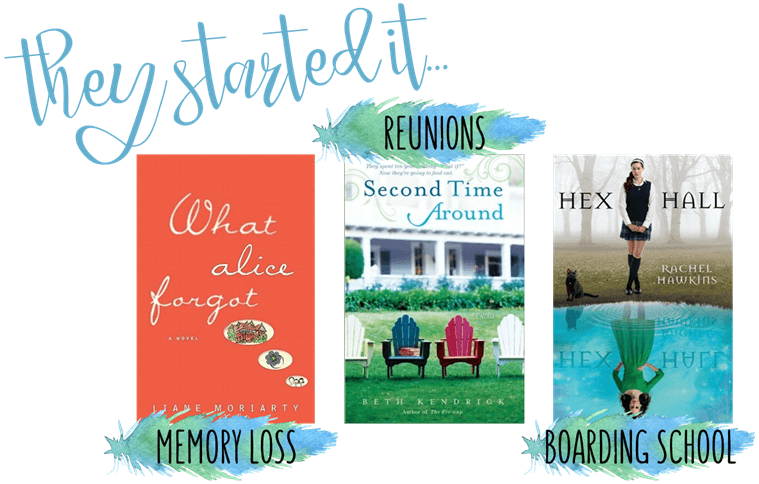 I've been adding books to my TBR that feature these three topics because of the above books. I read What Alice Forgot with Cristina for Book Buddies. I ended up enjoying it more than she did in general, but the whole memory loss issue made me really interested in finding more of these amnesia books. Second Time Around was a book I VERY randomly found somewhere and decided to check out from the library. Very glad I did! It was a cute story featuring a reunion of old friends, revealing of secrets – you know the drill. Tons of fun. Last but not least, I checked out the Hex Hall series from the library recently and wanted to binge. I love the boarding school topic! I ended up getting sidetracked and having to return books 2 and 3, but I totally plan to finish sometime soon.
Recent TBR Additions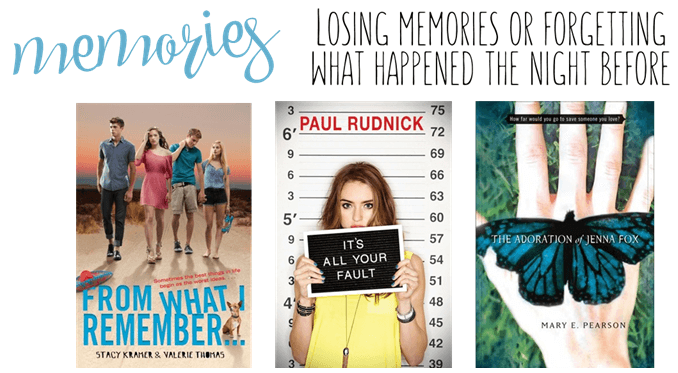 From What I Remember by Stacy Kramer and Valerie Thomas /// piecing together the night before
It's All Your Fault by Paul Rudnick /// piecing together the night before
The Adoration of Jenna Fox by Mary E. Pearson /// waking up with no memories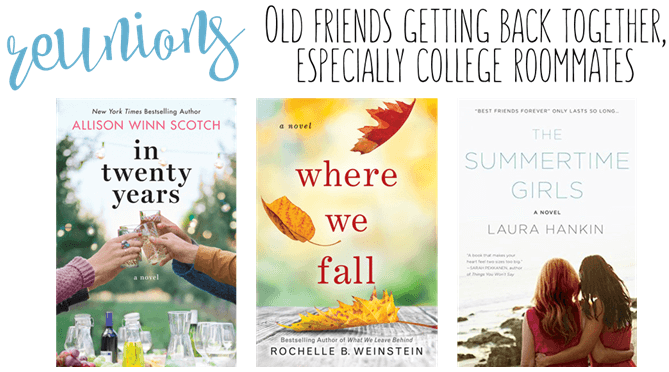 In Twenty Years by Allison Winn Scotch /// estranged friends coming back together
Where We Fall by Rochelle B. Weinstein /// trio of friends reunites at home
The Summertime Girls by Laura Hankin /// summer reunion of ex-best friends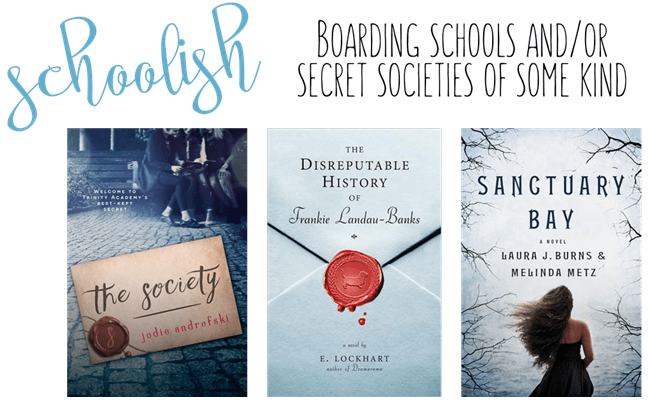 The Society by Jodie Andrefski /// taking down a secret society
The Disreputable History of Frankie Landau-Banks by E. Lockhart/// boarding school
Sanctuary Bay by Laura J. Burns & Melinda Metz /// elite prep/boarding school
Related Posts