Because my Bookmark Lit Bulletin wrap-ups got out of hand, I wanted to break up my monthly wrap-ups into two posts: one personal and one bookish/bloggy. I created Lauren Lately here to highlight all of the personal happenings in my life: events, activities, shows I'm addicted to, things I'm obsessing over, recipes I've loved, and goals for the next month. I decided to space them out so this wrap-up happens around the mid-point of the month and the bookish one happens at the end of the month.
✨ Check out my most recent bookish and bloggy wrap-up HERE ✨
---
Dogsitting and birthday celebrations | I stayed with my mom's new puppy overnight when the went to Newport with their friends. Riley is so cute but soooo needy. Definitely reinforced that I do not want a pet in my life right now. We also had Korean BBQ to celebrate a few birthdays in Chris's family; it was delicious but I didn't take any pictures.
Day in southern Connecticut | We took a mini road trip to the nearest LL Bean outlet to get a few things for Christmas. While we were down there, we went to Donut Crazy (amazing) and got poke bowls on the way back up for dinner. They opened a new Donut Crazy in West Hartford, which is closer to us, but it's way too busy still; this one is more established and was empty at 3 PM!
My sister's last band event, hiking, and Christmas decorating | The night before Thanksgiving, we went to my sister's last band performance in the Color Guard before a football game. It was obviously freezing but it was worth it to see her final run! More on Thanksgiving below, but we kept busy during other parts of the weekend too. We went hiking and then got our Christmas tree on Small Business Saturday at a local farm/garden center.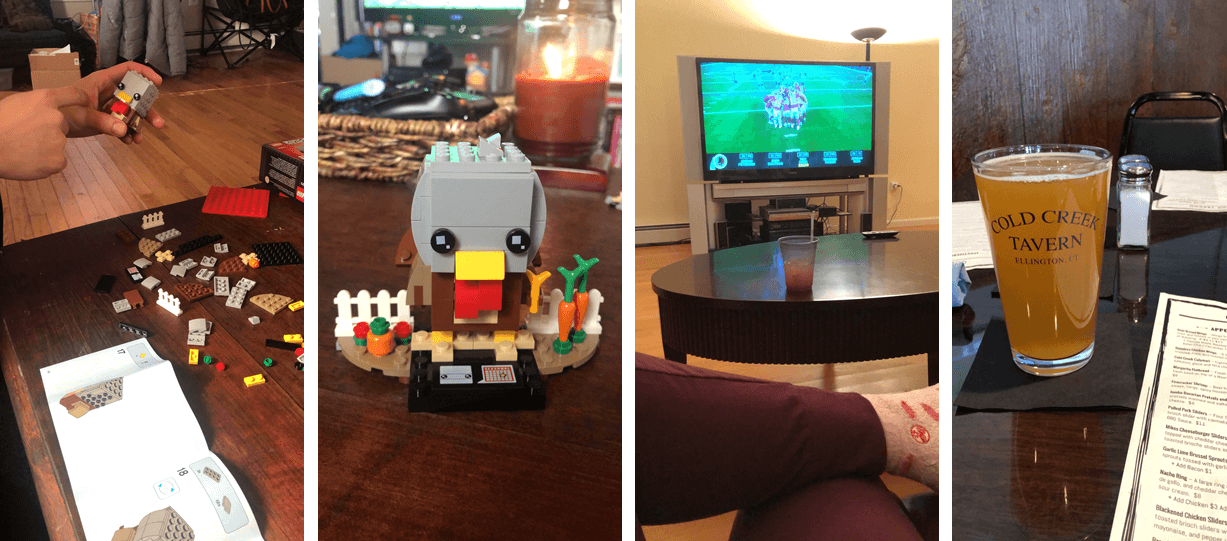 Thanksgiving and Black Friday | We had a really nice Thanksgiving this year. We built the turkey Lego Brickheadz beforehand! My nana's house was first for an early dinner. We spent some time looking through old pictures too, which was really nice. Chris's parents' house was next and we had decided on "pajama Thanksgiving," which meant we all wore our PJs or sweatpants! It was so nice to be comfortable and not worry about looking fancy for no reason. The next day, I went out to lunch with some of my best friends who were home for the holiday. We had drinks and hung out for a long time. It was awesome to catch up.
Decorating for Christmas at work, our newest obsession, etc. | My coworker and I got our wonky ass office tree last week and we spent way too much time on it… only to have it fall overnight… LOL. We readjusted it and it's been okay ever since. Last weekend, Chris and I decided to try this new restaurant near us and we've become OBSESSED. Disclaimer: Chris loathes fusion restaurants. However, this place has both Mexican food and Vietnamese food… plus combinations of both. They have a phorrito, which is AMAZING, and so many other great things (I've loved the tacos and churro bites so far). We went two days in a row, my dudes. No shame. I also went wedding dress shopping for Chris's sister with her, the MOH, her mom, and her fiance's mom. It was a cute day with a nice lunch after, even though we drove to the other end of the state for all of it.
Book club and bingo night | This week was a fun one with some weeknight activities! I had book club at Shady Glen, a local hamburger place with amazing ice cream. We all actually pushed off reading the book until January because it's SO long and two of us didn't have time. Luckily we just were able to catch up and chat about another book someone missed for last month. The next night, my friend and I went to a "music video bingo" night at a local tavern that my coworker keeps talking about. The three categories were animated songs/movies, remakes, and artists with December birthdays. So random but so fun… especially the Disney-heavy round!
---

TV Shows
Honestly none this month – we're in holiday movie mode!
Movies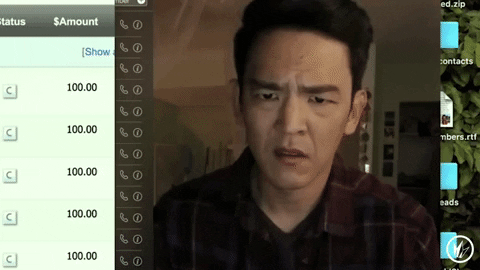 Searching | Wow. This was quite a ride! I told Chris I wanted to see this a long time ago and he decided to pick up the DVD from Redbox one Friday night. WE LOVED IT. John Cho did a great job and the concept/format of the movie was fascinating. It was amazing how involved we felt and how frustrating things became in certain scenes; Chris literally screamed at the movie at one point. It was insane.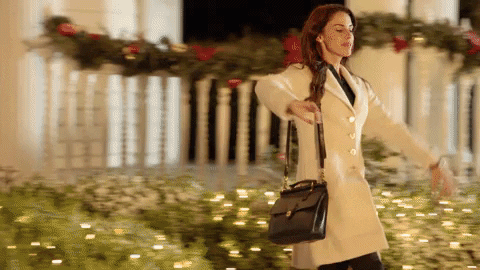 Hallmark and other Christmas movies | I'm keeping last month's gif here because I'm definitely still chugging through these. We've been working on other ones too, now that Chris wants to watch them. Aside from most of the new Hallmark movies that I watch alone, Chris and I have done The Santa Clause, A Christmas Story, and probably a few more this weekend!
Wrestling
Nothing much… | We've essentially hated most WWE lately so it's hard to even include anything. RAW has been so terrible in the last month so we usually watch a bit in the background and then listen to our favorite podcast/YouTube channel to get the recaps until it becomes good again. We've watched some NJPW and a few other indie matches on YouTube from UK promotions too.
Podcasts
The First Mrs. Claus | I spent most of the month listening to audiobooks and got super behind on my podcasts, but I'm back into them! I decided to stop with audiobooks until 2019 since I'm good on my Goodreads challenge. This one was discussed on my Deadly Manners podcast as one of those "preview" episodes. It has quite a few famous people in it. I have only listened to the preview so far but hope to listen before Christmas.
Music
Christmas music | I'll keep this one here because of course I'm listening to Christmas music all the time. We stream the Pandora "Christmas New and Old" station all day at work in December.
My Best of 2018 on Spotify | So I don't use Spotify very much but go through phases of having premium versus not having premium. Some songs on here are so weird because I've definitely listened to them like one time at most. Some are when Chris used my Spotify for a little while. So yeah, very odd. The top songs are definitely top ones I listened to a lot though lol my music taste is so weird…
---

Food & Drink

MexiPho, Donut Crazy, and various poke bowls | I talked about most of these above, so I won't repeat myself too much… but we got addicted to eating out this past month! Whoops. I'm still continuing to lose weight on WW though so I can't complain.
Oakland Pizza | A new and AMAZING pizza place opened near my office and oh god I went there twice in one week. We had an office lunch there when we had downtime last week, then I went to happy hour with my coworker one night too.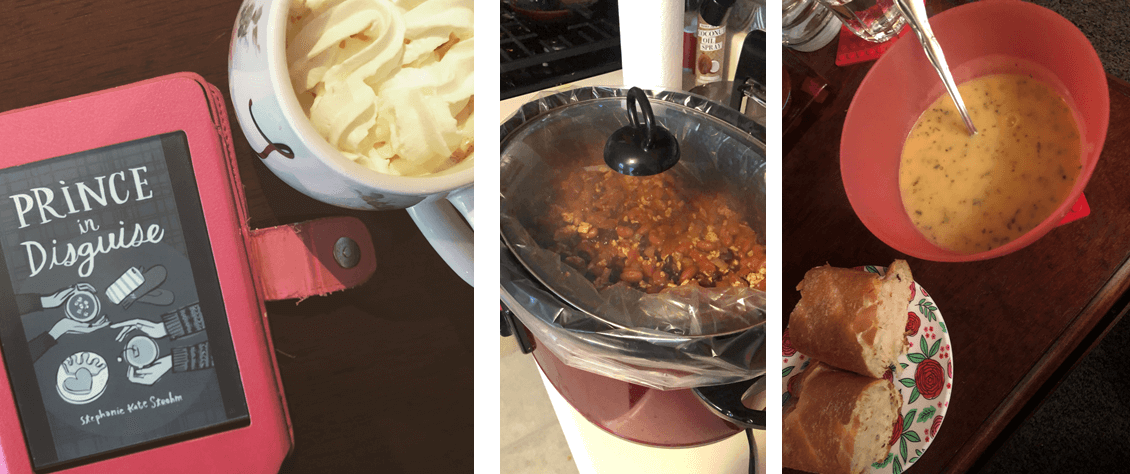 Salted Caramel Hot Chocolate from Trader Joe's | My boss wanted to do a whole ~hot chocolate day~ when we decorated the office tree, so we got two varieties from TJ's. This was my favorite and I snagged a picture for the Instagram prompt of the day.
Homemade soups and stews | I like finding the classic zero-point WW soups and chili recipes for when I have crazy weeks. I went out to eat two nights in a row so I knew I'd need a zero-point lunch for those two days. We also got some Bear Creek soup mixes from Christmas Tree Shops. The broccoli cheddar was too creamy for Chris but I froze the rest for me. It was so tasty.
Purchases
TBR cart | Yep, I did the cool thing and got myself a TBR cart like everyone else! I love it so much. I'll dive into it next month a little more (once I have it all set up). I'll be 100% honest – I love it the most because I can prop my iPad on the shelf and watch things before bed. As of typing this, my shelf system is as follows:
Top shelf: December holiday TBR, bookmarks, Kindle, iPad
Middle shelf: planner supplies, markers, pens, book sleeves
Bottom shelf: general upcoming TBR including library books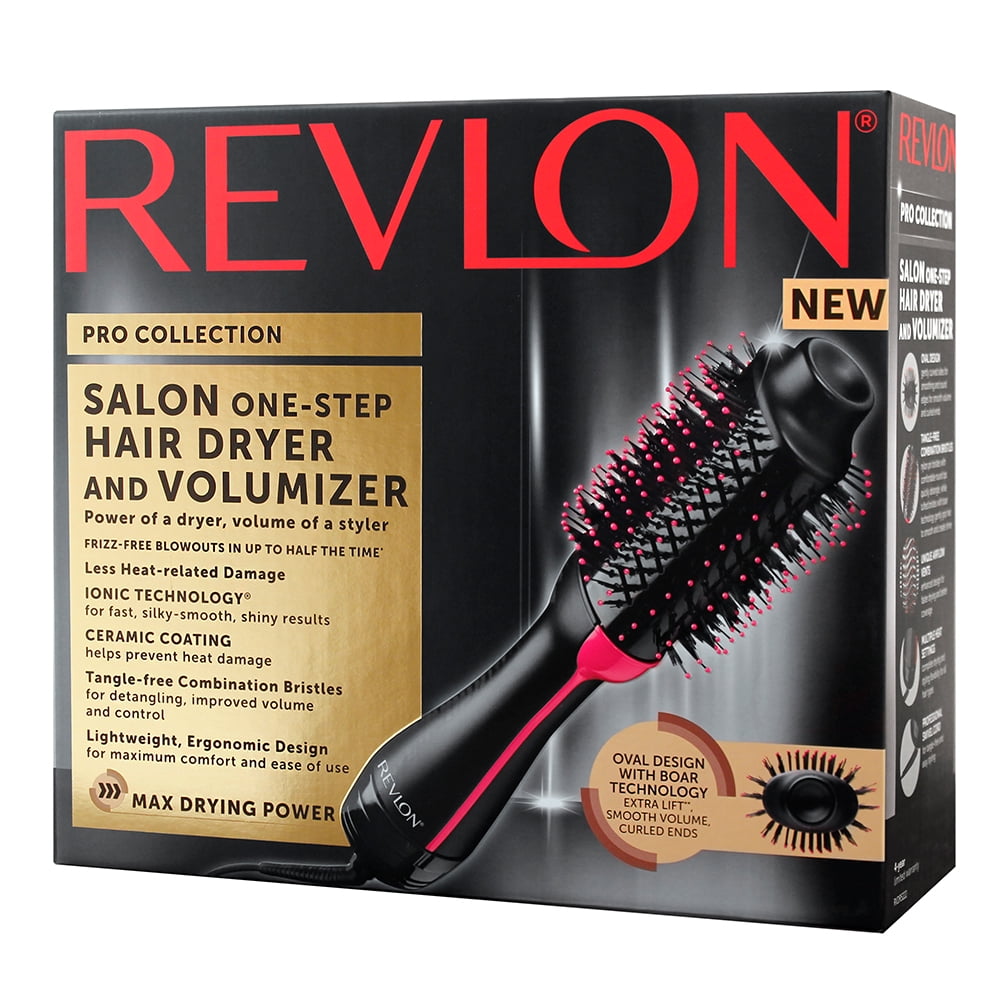 Revlon One-Step Hair Dryer and Volumizer | I actually just bought this a few days ago but I'm loving it so far! My biggest issue with my fine/thin/straight hair is that it falls so flat on my head. I usually let it air dry because I don't need products or heat to make it straight, but this is a really nice tool for volumizing my roots and making sure my hair doesn't flatten on my head first thing in the morning.
COSRX Two-in-One Poreless Power Liquid | I've tried so many new skincare things lately that it's genuinely hard for me to figure out what's currently working in my routine. Is it this? Glossier Solution? Who knows. Either way, this makes my skin nice and soft and I do think it helps with pores.
Around the Blogosphere
9th Annual EOY Survey @ The Perpetual Page-Turner | I'm always excited to fill out end-of-year surveys! It's my favorite thing to read and do on the blog. It makes me happy to see this one come up.
Holiday Gift Guide: Hufflepuff @ Novel Ink | I loved all of these gift guides of course, but wanted to link the Hufflepuff one, since its my house! Madalyn is great and you should be following her if you aren't already.
All the 2019 Challenges @ Rebel Mommy Book Blog and Master List of 2019 Challenges @ Feed Your Fiction Addiction | I love signing up for reading challenges so I had to bookmark a few posts and master lists of them! I'm signing up for Popsugar again, as well as joining the Retellings Challenge and Monthly Motif Challenge – more on that later in the month.
5 Easy Trader Joe's Appetizers @ Lynzo and Co. | I'm a huge fan of TJ's so I was excited to see this post! I am at my friend's holiday party this evening actually, so I hope to use this post as inspiration for an appetizer or two.
Book Club Ideas @ The Perpetual Page-Turner | My book club is just three gals so it's pretty flexible and fun! We have read various series or standalones of multiple genres depending on our mood; it's easy to get 3 people to settle on something. However, I love the idea of setting up themes!
---

Last Month's Goals & Progress
1. Watch most of the holiday movies on my TBW list | SEMI-PASS | This is a bold goal, but I want to do it. I have to get ahead on some of these before mid-December, otherwise I'll never watch them all. I've been starting with the Hallmark movies as they come out and that helps.
2. Participate in 1-2 local holiday events | FAIL | I've seen a lot on Facebook lately for local Christmassy events, like tree lighting and shopping at Old Mystic Village. I definitely want to participate in something this year now that we're back in CT with friends and family.
3. Go hiking | PASS | The weather has been so iffy and it sucks. Every weekend, when we want to get outside, it rains. I want to check out a local trail/state park at some point before it gets too cold to get out there! We have plenty of options nearby and some are even paved.
Goals Until Next Time
1. Finish as many of my holiday TBW as possible | Again, definitely hoping to get to a few movies I kept sleeping on last year! There are some holiday movies I keep saying I want to rewatch (The Family Stone!!!) and it's been YEARS since I have. That will/must change.
2. Get Christmas shopping 100% done by 12/20 | That's my last pay day before Christmas, so any last-minute gift cards and little things need to be done on THAT DAY because I don't want to stop anywhere the weekend before Christmas. No thanks. Even if I need to place one more tiny Amazon order on the 20th, I'll count it.
3. Move under a certain goal weight | I don't feel like sharing numbers here and I still have a number of months to go before I hit my actual goal weight, but there's one number I hope to get below within the next couple of weeks. I definitely need/want to hit it by the next Lauren Lately post, but will likely get it by the end of 2018?
What's Next
CHRISTMAS THINGS. We're down to the wire here so I hope to get all of my shopping done, presents wrapped, the usual stuff. We'll be celebrating with both sides of my family and Chris's family between Christmas Eve and Day. I'm thinking that Chris and I will host New Years at our house because we have some good space for it and my other friends' are hosting the holiday party this weekend. Otherwise, we're going to start our ski/snowboard season around the local area and I'm excited – finally feeling ready to get out there!
---
Talk to meeeee! What's new?
Related Posts