First 10 Books I Reviewed
Top Ten Tuesdays were started by The Broke and the Bookish and are now hosted by That Artsy Reader Girl, where we make lists of our top ten books (or something else!) based on that week's prompt. The topics are provided ahead of time and can be found here. Book links bring you to Goodreads or my review.
I never reviewed books anywhere but on my blog, honestly, even though I had Goodreads for a few years beforehand! I would definitely RATE my books on there but didn't leave reviews. Thus, the first 10 books ever reviewed happened right here on Bookmark Lit back in 2014. With my blogiversary coming up later this year, it's fun to look back at the beginning!
1. We Were Liars by E. Lockhart – July 16, 2014
"Well, I decided to make my first review about a book I didn't like too much. I have mixed emotions about this book, so let me try to work through them here. I have to admit, I was extremely interested in the book based on the cover. I don't know who is making all these cool, graphic book covers lately, but I love them. I was fascinated by the small amount of plot-related information that was out there and it kept getting rave reviews, so I decided to try it out."
2. The List by Siobhan Vivian – July 18, 2014
"The basic plot summary is as follows: at some random high school, each year some unknown person makes The List. It includes the ugliest girl and prettiest girl of each grade level. So in total, eight girls' lives are changed because high school is a place where only appearances matter. Sounds like a great premise. They each struggled with different (pretty serious, at times) issues… This was one of those books where the author rotates through each girl's story in different chapters…for eight characters that can be a bit challenging. The story follows these girls over the course of a week."
3. Girls in White Dresses by Jennifer Close – July 18, 2014
"I'm not really sure where to begin with this one. It was one of those books that I wanted to read for MONTHS before actually deciding to read it… and it was such a let down. Frankly, I should probably give it less than three stars. It got three because I think it had some redeeming qualities. I'll go with those first. In a lot of ways, this book was very relatable. Every girl in her 20s has experienced most of the situations in this book. Between friends getting married and having kids, moving away from home and/or college, losing friends, gaining friends, boyfriend problems, friend problems, etc… It touched on a lot of the basic issues that 20-somethings encounter at one point or another. I liked that. That's really all I liked."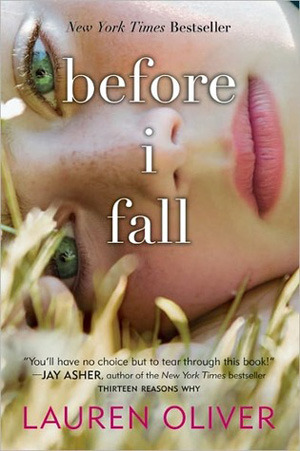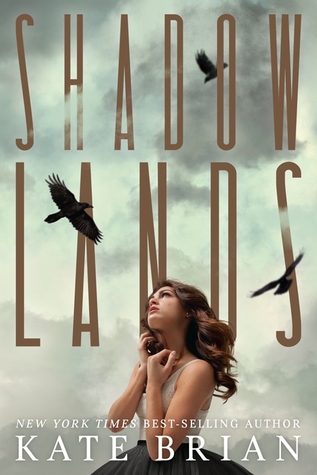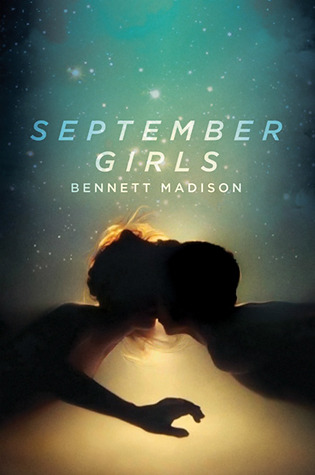 4. Before I Fall by Lauren Oliver – July 18, 2014
"I haven't had as many "holy shit that was an amazing book" books in a while. This book had me staying up late reading (which is something I haven't been compelled to do in a long time either). And even after I decided to go to sleep, I couldn't stop thinking about the book. It was truly the definition of a pageturner… It's hard to put to words how this book made me feel, but it is worth reading for people of all ages. Whether you were the mean girl in high school, or the geek, or the weird person with no friends at all… this book touches on all of it."
5. Shadowlands trilogy by Kate Brian – July 22, 2014
"Kate Brian is one of my all-time favorite authors. She manages to write about creepy topics and characters without deterring me from the books. I'm much more of a fluffy YA reader, but the mystery aspect and her writing style are what draw me in. This series was a total pageturner for me. I was halfway through Shadowlands on Monday at lunchtime, finished it around 3:30, started Hereafter around 6, finished it around 8:30, started Endless today in the early morning, and just finished it after reading on and off throughout the work day. Luckily all three books were out already when I started; I don't think I would have been able to wait in between books!"
6. The Husband's Secret by Liane Moriarty – July 28, 2014
"I was surprised at how suspenseful a non-mystery/suspense book could be. I got wrapped up in this book so quickly that I spent most of my work day sneakily reading it on my computer's Kindle app. I could absolutely not stop. The beginning was the most suspenseful part of the book. It kept building and building until I said JESUS what did this dude write in the letter?!?! Once you finally find out, the novel slowly starts falling together. I'll say it for the hundredth time: I LOVE books with multiple perspectives/characters whose lives are somehow intertwined."
7. September Girls by Bennett Madison – July 29, 2014
"Beyond the speed of the book and the lack of substance/events, the book was so awkwardly sexual. This kid was constantly referencing his boners and sex and jacking off and the girls' bodies. I got secondary humiliation and cringed every time he did this. Sam was a really boring main character and referenced his idiot sexist friend Sebastian too much for essentially no reason. His brother Jeff was even worse than Sebastian (at first). I really, really hated him (at first). Overall the characters were not likeable for the vast majority of the book."
8. Gone Girl by Gillian Flynn – August 1, 2014
"Holy shit you guys. Holy shit. I can't believe it took me so long to read this book. Finally, after the urging of two of my friends, who demanded I read it immediately, I decided to pick up one of the books that's been sitting on my shelf since Christmas. I can't even believe how addicting, twisty, and just fucking insane that this book was. Each chapter made me gasp or whisper "holy shit" to myself. That's barely an exaggeration; I feel like something crazy happened every effing chapter. This book will have you convinced that someone killed her (primarily Nick) and then the next chapter you don't know what to believe."
9. Class of 98 by AL Player – August 2, 2014
"This is somehow a light book that makes you reflect on your own life a little bit. It really makes you think – would you do everything differently if you were given a second chance? Or would you want to keep your life the same because the past is the past? I love when I can easily put myself in the character's shoes and think about what I would do if I were them. I gave this book four stars because overall it was extremely enjoyable. Even if the topic of time travel doesn't interest you, I would give this book a shot."
10. Anna and the French Kiss by Stephanie Perkins – August 2, 2014
"This is exactly what I'm looking for when I read a young adult romance… I feel like I smiled to myself like an idiot throughout the whole book; it was just so damn cute. Anna was one of the most relatable characters I've encountered. Her experiences completely mirror those of the average teenage girl: getting screwed over by a best friend, falling for a boy who has a girlfriend, making mistakes with friends, feeling sparks for the first time, thinking you have a crush on the "bad boy," trying to make new friends and fit in, feeling lonely in a new place/school – the list goes on."
Related Posts