I wrote a post like this back in 2017 and  SPOILER ALERT: I still have not read a *single book* that I put on that list. Please, someone come punch me and direct me to my backlist. I decided to do an update to this post, a few years later, to look at all the books between 2017ish and 2018 that I definitely should have read by now. Some more background: A lot of books end up on my "jazzed up for this" shelf on Goodreads. I made a whole 2015 challenge about the books I MUST read because I was previously so excited for them. So why do I never read them?! This happens way way way too often. Here are some of the books I'm ashamed to admit I haven't read even though I've been ~so excited~ about them for years.
By Your Side by Kasie West | I've seen so many mixed reviews for this one, plus you know my weird method of always having at least one KW book on my TBR to fall back on when I really need it… so it's not overly surprising this one is still hanging around. However, it's my sister's favorite by her for some reason. I'm surprised she hasn't killed me yet for not reading it!
Worthy by Donna Cooner | Cooner writes these kind of timely, slightly preachy novels that always involve YouTube or social media or something else that won't hold up in 5-10 years. However, I have fond memories of reading one of her early novels (hit me in the sister feels) and am surprised I haven't picked up another one.
The Decent Proposal by Kemper Donovan | A lot of adult fiction on my TBR ends up with low average ratings… and then I put off reading it forever. I think that's why this is still sitting on that list, but I should really just give it a try. What do I have to lose? The premise (two people can split one million dollars if they spent 2 hours together every week for a year) is right up my alley.
This Time Around by Tawna Fenske | Second chance looooove, sign me up as usual. The premise is pretty simple and heavily focused on just that. The MC also inherits a B&B so I hope that's prominently featured in the story.
Royce Rolls by Margaret Stohl | Honestly this should be the first book on this list. I've talked about it for ages, to the point where even I'm sick of wondering why I haven't read it yet. I don't usually preorder just any old book by an unknown author, but I did for this one, so seriously – just read it.
The F Word by Liza Palmer | Sigh. I even have an egalley of this from 2017. Shoot me. So, I loved NOWHERE BUT HOME so incredibly much, but have yet to read another by Palmer. Maybe I'm just scared? The premise for this sounds good but it hasn't pulled me in quite fully, which is why I'm hesitating. I need to remember, though, that the premise for NBH was the same way for me…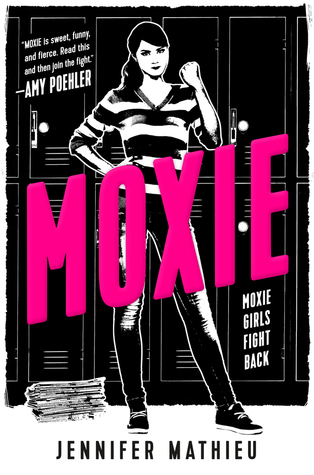 In This Moment by Karma Brown | Brown killed me with COME AWAY WITH ME so let's be real, I'm nervous AF to read this. Or any of her other books. I don't usually read super sad ones so I have to be in the mood for this, I think. But please send tissues when I am.
Feral Youth edited by Shaun David Hutchinson | So Hutchinson is definitely one of those authors where I've read one book from them, utterly loved it, and then… have not read any more of his books. This one is a play on the Canterbury Tales, which is something I LOVE, so I should definitely read this next. I own it too.
Moxie by Jenninfer Mathieu | Ah, yes, this is supposed to be excellent, so of course I sit on it for years. The MC creates a feminist zine and distributes it to her garbage classmates to teach them about sexist dress codes and harassment in the hallways. READ IT LAUREN, especially because Amy Pohler (!!!!) will be making this into a movie.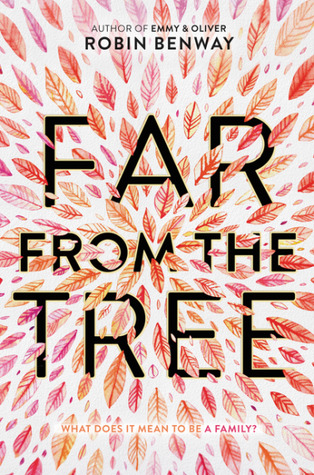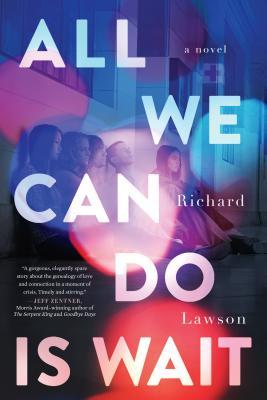 Far from the Tree by Robin Benway | I love Benway and this has an absurdly high average rating on Goodreads. I really should probably read it? The premise of three adopted siblings finding each other is right up my alley and I'm sure Benway slays.
All We Can Do Is Wait by Richard Lawson | This is another book that I was super excited for and haven't read yet. Honestly, I even checked it out from the library once and still haven't read it. The start of the summary still draws me in now as I think about reading this one: "in the hours after a bridge collapse rocks their city, a group of Boston teenagers meet in the waiting room of Massachusetts General Hospital."
I Have Lost My Way by Gayle Forman | I'm pretty shocked there are multiple Gayle Forman books I haven't read yet. Again, the line here gets me: "the three of them collide in Central Park, they slowly reveal the parts of their past that they haven't been able to confront, and together, they find their way back to who they're supposed to be. Told over the course of a single day from three different perspectives."
Related Posts