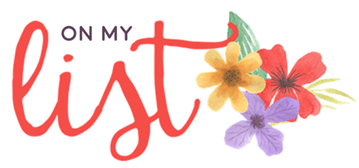 I love Jamie's New to the Queue feature because it highlights new things she's added to her different "to do/ read/ watch/ etc." lists. This new random feature – called simply On My List – will show off the most recent books, movies, shows, podcasts, recipes, crafts, and other things to make it on my to-do list.
---

Unreleased
Dating Disasters of Emma Nash by Chloe Seager | I haven't been single in quite some time (and really never had any "dating disasters" when I was, to be honest), so I think this could be a fun one for me to experience!
The Dead Enders by Erin Saldin | This blurb had me at "for fans of One of Us is Lying" so I had to add it to my TBR. I like the idea of this group of people being connected from an accident and trying to move out of a "dead end" kind of town.
All that I Can Fix by Crystal Chan | This one sounds very bizarre, but I'm intrigued. A zoo of exotic animals taking over a town seems like a weird premise but I think it may just be unique and fun!
Published
Dashing through the Snow by Debbie Macomber | Tis the season… for me to add a bunch of holiday books to my TBR! I haven't read a book by Macomber but I know many people love her. This one seemed like a good Christmas story to add to the TBR.
Crazy Little Thing Called Love by Charlotte Butterfield | I found this one on sale after adding it on Goodreads, so it looks like fate. I like rom-com style books these days and have been seeking them out frequently (I need more books like The Hating Game!!).

The Little Book of Hygge by Meik Wiking | Jamie featured this on a recent Odds & End post and I knew I had to buy it. The whole concept of hygge has me written ALL over it because I'm all about the cozy. It seems like this will be a mini crash course on how to achieve that feeling.

TV Shows

Mindunter | I'm a fan of creepy podcasts but honestly don't do as well with the creepy shows, even though I constantly add them to my list! It seems like this new show has been a hit and I hope I make myself watch it at some point 😉  It involves getting into the minds of serial killers.
Ozark | I love Jason Bateman and some of my good friends have enjoyed this show. I'm not overly convinced its for me based on what I usually watch, but I usually give anything a chance with a favorite actor involved! We'll see if Chris wants to watch this one with me too…
Travelers | Anything involving time travel will make it onto my list. I'm always hesitant to watch something on Netflix without knowing if it got renewed for another season, but this one recently did.
Movies
Hallmark Christmas Movies | I have to sift through this list and see which ones are worth watching for me (based on the plot and actors/actresses), but I am definitely determined to get into some Hallmark movies this year. I struggle with giving myself enough time to enjoy holiday movies and I really want to get this going in the background while I work.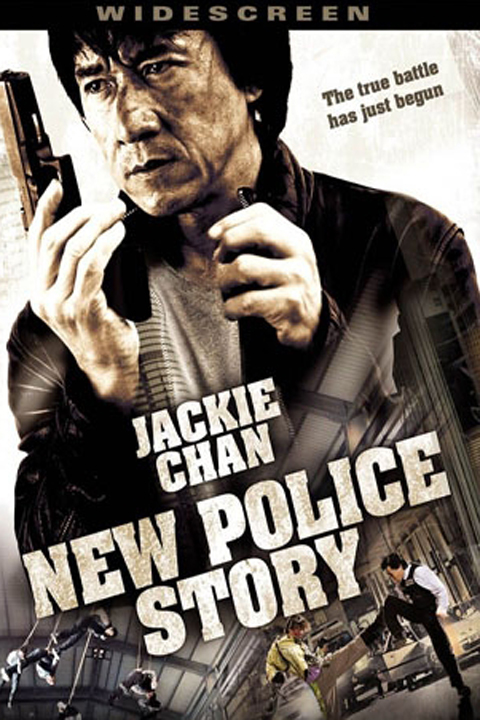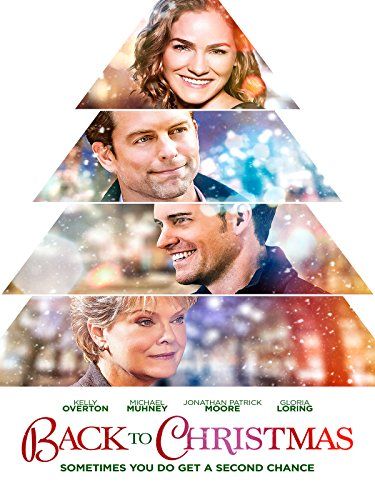 New Police Story | Chris's family loves Jackie Chan more than anything, so I have to get going on watching some of his movies. I know I'll never see all of them (especially the literal hundreds he made in Asia) but I want to start seeing their family favorites. Jen (his sister) has been bugging us to watch this one, so we'll make it a priority when we come home for Thanksgiving.
Back to Christmas | I could probably add more holiday movies to my list, but this will work for now. I searched "Christmas" on Netflix to add a few and love the premise of this one. Anything involving a do-over or alternative reality? You know how I feel about those.
Recipes
Crockpot French Onion Soup | French Onion is my faaaavorite soup, so it's a no-brainer here. I love being lazy and using a crockpot all winter and I can't wait to test this recipe out!
Shrimp Avocado Quinoa Bowls | The holidays are full of bad food… and a LOT of food in general. Hopefully we can try a few healthy things in between. We've been enjoying quinoa bowls lately but usually include some kind lettuce to make a salad, so this seems fun!
10 Must-Make Casseroles | I'm usually weird about casseroles but I'm trying to expand a little bit! I used to dislike them but I think they can sometimes be tasty AND easy. Hopefully I can pull off a few from this list!
Projects/DIY
Planners | Yes, even though my planning life always fails, I'm constantly adding planners to my list. I'm trying to find out which ones may work for me even though at this point I totally sound like a broken record. I've explored the Plum Paper Planner, the Happy Planner (again), May Designs, and more.
Podcasts
Someone Knows Something | I think I've actually talked about this podcast before, but the new season seems more interesting to me. I'm including it here as if it's brand new to me, so deal with it.
Music
Spotify Christmas playlists | I usually put on Christmas music through Pandora, but I'm thinking of switching it up this year a bit more. These two look promising even though I know there will be a lot of overlap.
---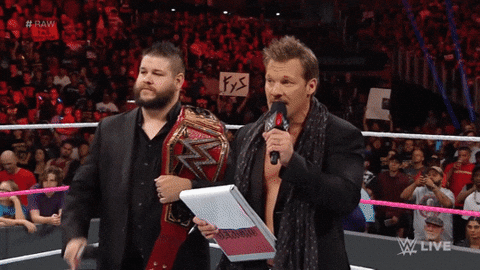 Related Posts