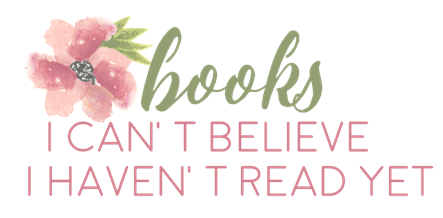 Yes, I have been a horrible reader this year. It's not ACTUALLY that surprising that I haven't read any of these because I've primarily read cookbooks and review copies I've been trying to keep on top of (not successfully). But there are a number of books I've been super excited for – whether it's a new book from a favorite author, or a new series/standalone that sounds perfect for me, there are so many books I should really have made a priority to read.
The Tea Dragon Tapestry // I always read these ASAP because they're so quick and cute. The illustrations are completely adorable.
Twist // I read and enjoyed LOOP (love me a time travel book) a while ago and definitely should have read book two immediately after. I haven't been super in the mood for it unfortunately but I do hope to get to it next year!
The Unexpected Everything // I do try to leave one book unread by some of my favorite authors for some weird reason, so I haven't read this one by Matson. It's also a HUGE book, which is a little annoying for a contemporary romance.
A Week of Mondays // I love Groundhog Day-style books and this one has been on and off my "you have to read this soon" list for a long time. I even own it. It's also kind of long, which doesn't help.
The Fallen Kingdom // This is the third and final book in a series I really loved. I'm kind of at the point where I should probably reread the first two books because I don't remember anything, except these are about faeries.
Puddin' // I loved DUMPLIN like most people and was so happy to hear of a companion novel. I really should get around to reading this… and watching the movie version of the first book. Whoops.
Concrete Rose // THE HATE U GIVE was an amazing book that fucked me up. I'm excited to read a prequel set in the same world.
Instant Karma // This is a newer release so I could cut myself some slack I guess but I did preorder this. And she's a favorite author of mine. I think the size (like a couple others on there) is what makes me keep putting it off. I'm already struggling to finish basic 300 page books. I can't imagine diving into something with 100+ more pages.
Lucky Caller // Emma Mills is a favorite, auto-buy author for me. I used to read an early copy of her upcoming release every New Years Day and blaze through it to start the year on the right foot. This is the first one I didn't have an early copy for, so I didn't end up reading it at all… whoops.
Bookish and the Beast // I heard some things about this book that made me not really sure I wanted to read it so I've been putting it off, despite loving the first two books in the companion series.
The Heart Principle // I got this through BOTM and was soooo excited to read the next book in this perfect companion series. I'm surprised I didn't hop into it right away but I think it has something to do with my lack of reading physical books this year.
Of Princes and Promises // I didn't love the first book and was hoping new characters in book two would be a bit better for me. I love the premise VERY much (fairy tale retellings set in a contemporary boarding school) and can't wait to see where else it goes. I ended up with an egalley of this but I think it expired before I could get to it, so I requested a copy from the library and have an audiobook to listen to… once I finally get to it.
One Last Stop // Like everyone else in the sun, I loved McQuiston's debut novel. This one had even more going for it in terms of some timey things (I think, if I remember correctly). I gotta get to it.
Majesty // Another second-book-in-a-series I haven't read, despite enjoying the first. I remember there being some kind of cliffhanger too… I really should read this lol.
My Contrary Mary // The Lady Janies have written some very fun historical fiction retellings with modern references, and I've really enjoyed all three. They did famous Janes first and now they're on famous Marys. This one came out this year and the next comes out in early 2022, I think, so I should hop on it.
Mister Impossible // And finally – the next Stiefvater book. I've heard mixed things, even from diehard fans, so I just haven't gotten around to it.
Related Posts