Summer TBR: July, August, September
Top Ten Tuesdays were started by The Broke and the Bookish and are now hosted by That Artsy Reader Girl, where we make lists of our top ten books (or something else!) based on that week's prompt. The topics are provided ahead of time and can be found here. Book links bring you to Goodreads or my review.
Okay maybe you're sick of seeing my TBRs around here but you know I can't resist this one! I've shared some summery books I hope to read this year, a long-term TBR that includes July/August, and second-half-of-2023 releases I'm excited for (obviously also including this summer). Needless to say, this topic has been covered in multiple posts this month, but this is a concise list of my true ~summer TBR~ with all of those things considered for July, August, and most of September. This will include the books I'm hoping to read during these months as well as the new releases that I'd love to read when they come out! Here we go!
July
New Releases & Review Copies
I have a few of these in my possession as review copies (BUSINESS OR PLEASURE and THE LGACIES) and an early BOTM release (SHE STARTED IT. I preordered ALL THAT'S LEFT TO SAY so that will come right away. The other two (ONE OF US IS BACK and JUST ANOTHER MISSING PERSON) will be snagged from the library or purchased.
Other Books on my TBR
I hope to read THE NATURALS series in July but we'll see if that actually happens! lol. I think it would be a lot of fun to read all of them in a row before the next INHERITANCE GAMES book (spinoff, really) comes out in August. I also plan to read THE WISHING GAME (not pictured) in very early July.
August
New Releases & Review Copies
These five books are high on my priority list for August! I preordered DARK CORNERS (also have an egalley), THE BLONDE IDENTITY (another egalley), and THE BROTHERS HAWTHORNE. I have another review copy of THE REUNION. And you better beliiiieve I'll be listening to the audio exclusive THE HONEYMOON CRASHERS immediately when it's released. I haven't preordered yet because usually Christina Lauren's books end up on Scribd, but not sure if that will happen since it's an exclusive?
Other Books on my TBR
As I've shared before, ARC August is going to be a must for me this summer. I've posted a TBR before but it included other books already elsewhere in this list – the titles below are ones I likely will end up reading during ARC August, but is definitely not an exhaustive list of all of the possibilities.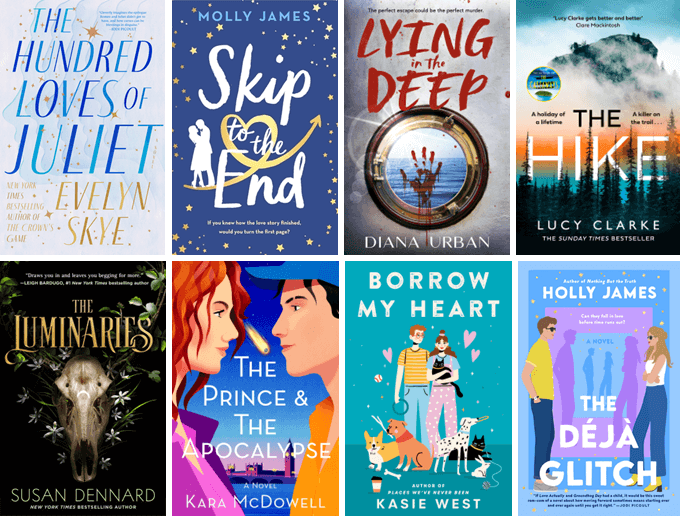 September
New Releases & Review Copies
Another exciting set of new releases for September! SISTER OF THE BRIDE and DREAMBOUND are my two review copies here. I'm excited to read the newest Beth O'Leary (THE WAKE-UP CALL… literally don't even know what this one is about), an exciting YA mystery (SUDDENLY A MURDER), and a memoir from one of my favorite influencers (BIRDIE & HARLOW). I know the Harlow sections will make me cry though 🙁

Other Books on my TBR
I've also discussed my plans for these three books in another post. The upcoming EMILY WILDE book will likely be read early in September as a birthday present to myself (it doesn't come out until January and the review copy is already taunting me). I plan to read both of the books in the ONCE UPON A HEART trilogy in late September so I can be ready for the final installment when it's released in October.
Libby Holds TBD
I have a bunch of books on hold through Libby (both audiobooks and ebooks) and I'm not 100% sure when my turn will be, but I thought it made sense to include some of them here! I've paused or suspended a few of them to push them out from June into July or later.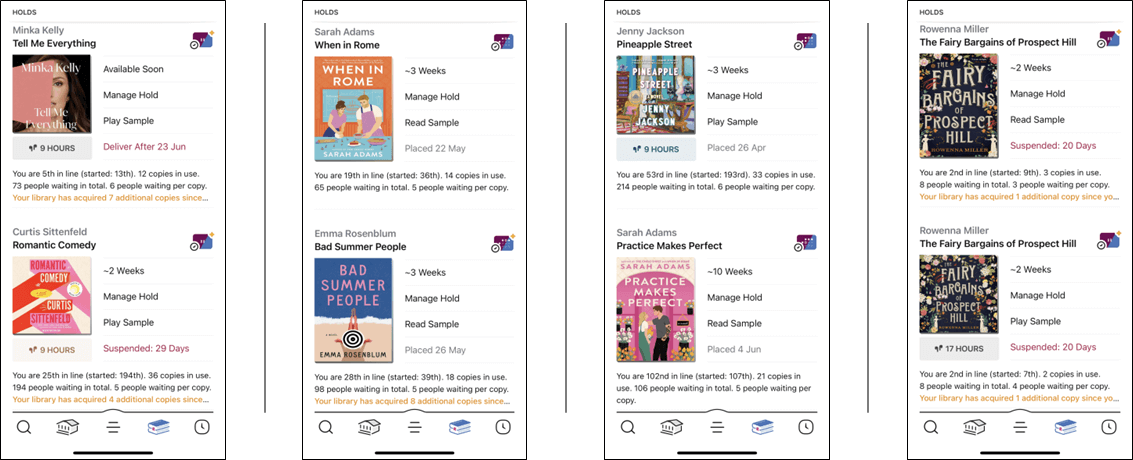 Related Posts