Lately my TBR pile has been getting filled with paranormal, afterlife, time travel, reimagining, and dystopia books. When I read and get in the mood for a certain genre, that's normally what I binge-read and binge-add to my Goodreads shelves. I just finished September Girls, which basically killed my paranormal mood. Before I move along to other genres, I wanted to share a list of some of my favorite books that fall into this category. Some of them are series; some are standalones. I'm also including three books I haven't read yet but am DYING to get my hands on.
Which of these have you read? Which of these are you adding to your TBR pile?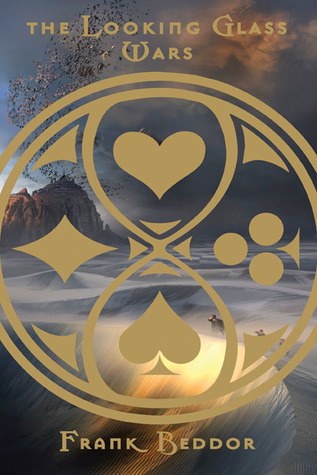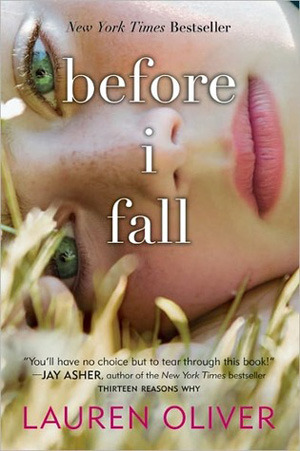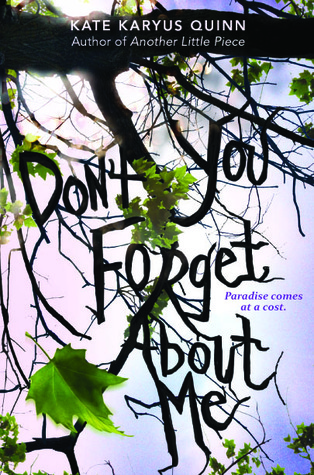 Read and Loved
Elsewhere by Gabrielle Zevin

The land of Elsewhere is a mix between earth and heaven, where a fourteen year old girl ends up going after she dies. She will age backwards until she is a baby again, and then return to earth. This was a great book with a really cool concept; I think I'll be rereading this one soon!

The Looking Glass Wars (series) by Frank Beddor

This is a reimagining of the Alice in Wonderland books…except this time, young Alyss of Wonderland is stuck in the human world, fighting to get back and claim her rightful place as the Queen of Hearts. I normally am not a huge fan of reimaginings, but this concept was really cool.

A Great and Terrible Beauty (series) by Libba Bray

Even if you aren't a fan of historical fiction (which I'm not), I demand that you read these books immediately. I can't do these books justice with my own synopsis; they're so complex and magical and I just wish there were a trillion more of them.

The Five People You Meet in Heaven by Mitch Albom

Most people have probably read this one already, but this is the first book that comes to mind when I think of the afterlife. An old war veteran dies on the job and ends up in heaven, where he meets five people who help him find the meaning of his life. This was a beautiful story that shows how lives are connected without us even knowing it.

Class of 98 by AL Player

This book was randomly recommended to me by Amazon and I'm so glad I decided to read it. It was a cool time travel story where two adults at their high school reunion get transported back into their senior year. They have to try to keep everything the same, to avoid messing up their adult lives, while attempting to get back to the present.

Sweet 16 by Kate Brian

A mean girl at her sixteenth birthday party is in for a rude awakening when she falls and blacks out. She awakens to a random woman, who is there to share her all of the mistakes she's made in her past. This book is one of the many, many reasons I love my girl Kate Brian.

Before I Fall by Lauren Oliver

[Review] I recently finished this one and it really left an impact on me. A girl who dies in a car accident ends up reliving the day of her death seven times before learning her greater purpose. I really enjoyed seeing what changes she would make each day, and couldn't stop reading.
Dying to Read
The Art of Wishing (series) by Lindsay Ribar

A girl ends up with a genie's ring and is able to make three wishes. The genie happens to be someone from her high school, who is on the run from a murderer. This book sounds like a cool twist on the standard "three wishes" type of book; hopefully it's successful!

(Don't You) Forget About Me by Kate Karyus Quinn

A creepy town where no one gets sick or dies… except, a supernatural force makes the teenagers do unthinkable things like murder their own friends. After her sister was locked away for being forced to kill 16 people, Skylar has to try to stop the murderous cycle and get her sister back.

Dissonance (series) by Erica O'Rourke

Words can't express how perfect of a book this is for me. I've always been extremely fascinated by the concept that each action we take creates another separate world; every single decision we make could affect our future in unthinkable ways. This book is about those parallel universes we create and the girl whose job it is to keep all the dimensions in harmony.
Related Posts