I found this over at Bibliophile Bliss – I wasn't tagged, but she "tagged" anyone who wanted to participate. It's a series of questions about your TBR (or "To Be Read") list … Here goes!
---
1. How do you keep track of your TBR pile?
Goodreads! I think this is a fairly standard answer from a book blogging perspective. My TBR shelf is a huge mess that has no form of organization unfortunately… but it's the only way I can keep all of the books I want to read in one spot! I also use Amazon somewhat; any book I know I'll be reading/buying soon will go on my Wish List so I can grab it easily.
2. Is your TBR mostly print or ebook?
I
definitely have more print books on my TBR shelves that are waiting to be read. Don't get me wrong – I still have PLENTY of Kindle books to read. I even have some that are on my old Kindle. My actual TBR list on Goodreads doesn't have specific editions added; I just add the first edition that comes up in a search.
3. How do you determine which book from your TBR to read next?
A lot of factors, actually! The biggest factor is what my mood is at the moment I finish my previous book. At the end of August I was majorly in the mood for summery contemporary romances…so I filled my whole September TBR List with swoon-worthy books like that. (Now, after reading a lot of them in a row, I'm in the mood to switch it up…but I got myself involved with some readathons so we'll see if I can!) After my mood, it depends on how badly I want to read it. There are a lot of books on my TBR list that I've been obsessed with the idea of reading and I can't stop thinking about them (Hi, Dissonance!).
4. A book that's been in your TBR the longest.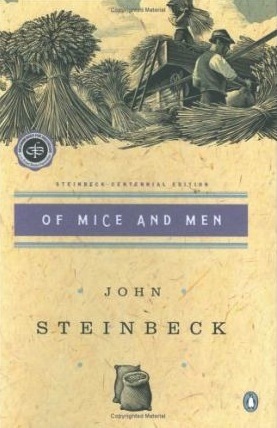 I got my Goodreads account in 2010, so according to that: Of Mice and Men by John Steinbeck.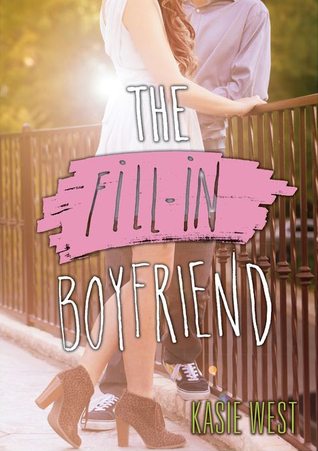 5. A book you recently added to your TBR.
The last book I added was The Fill-In Boyfriend by Kasie West.. It doesn't come out until next year unfortunately, but it sounds SO perfect (like all of her books do).
6. A book in your TBR strictly because of its beautiful cover.

You know how much I love judging books by the cover. I have a whole Cover Love shelf on Goodreads! Off of that shelf, I'll pick Kissing Ted Callahan (And Other Guys) by Amy Spalding. I love the cover of this one and added it even though the premise isn't exactly one I'd select. It sounds good enough to read, definitely, but music-based books tend to stay off my radar for some reason. This is another one that won't be out until next year.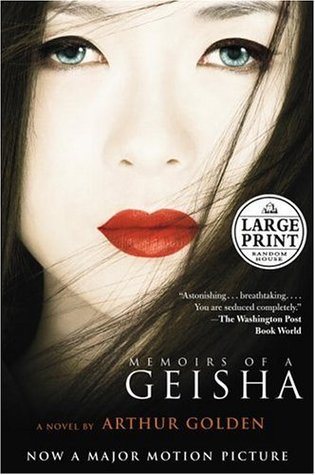 7. A book in your TBR that you never plan on reading.
Oh jeez, there are SO many. Like I said, I got my Goodreads in 2010. I added a lot of classics and books I had grand plans of reading. Now that I blog and tend to stick with newer books (plus I generally don't even LIKE "classics"), I don't think I'll ever get around to them. One example is Memoirs of a Geisha by Arthur Golden.
8. An unpublished book in your TBR that you're excited for.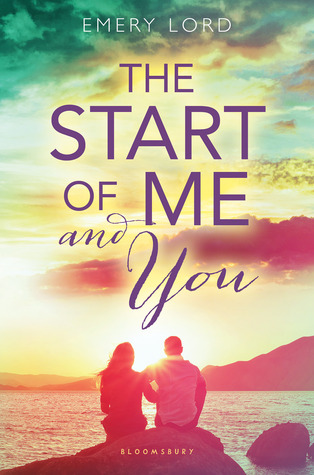 Well apparently I've already kind of answered this twice…but good thing my TBR list is full of these! Another book that won't be out until March is The Start of Me and You by Emery Lord. The cover is beyond gorgeous, ugh! I can't wait!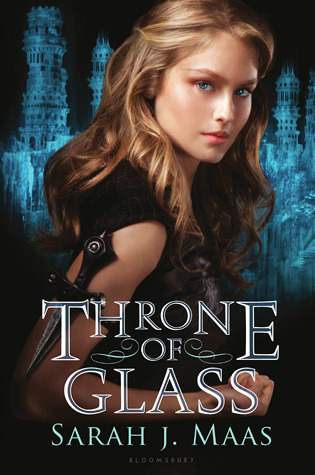 9. A book in your TBR that everyone recommends to you.
Hmmm. The Throne of Glass series by Sarah J. Maas has been on my list since seeing SO many bloggers obsess over it. It's not one I would pick up on my own, but I read the first four chapters as the Amazon sample and definitely could see myself enjoying it. I own the Kindle copy (and audio) so I hope to get going on it next month.
10. Number of books in my TBR.
SEND HELP… 403 books. Four.Hundred.And.Three. Someone come here and punch me. I definitely need to start a shelf for "TBR ASAP" to save myself the agony of sorting through all of those 🙁  In fact, I think I'll do that now…
JOIN ME: I tag anyone who wants to do this one! Comment with yours below and I'll check it out 🙂
Related Posts