Books exist to make you FEEL something or LEARN something or just to be entertained. In a perfect world, you get all three in one. A lot of the time I find myself whispering things in my head about the book/characters/author/plot while I read. Most commonly I think "goddammit I wish I could write a book like this," but a lot of the time I think the following things: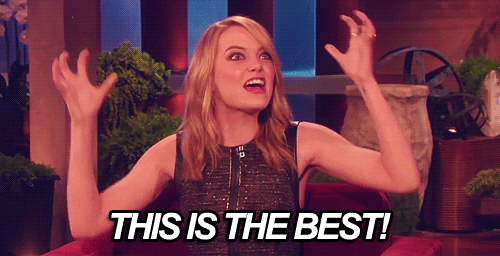 Normally this is a very excited kind of "omg what is even happening?" because I have no other ways to phrase my excitement and wonderment about how it's possible for a book to be this good. Sometimes I just want to squeal and run around with the book. (Dissonance by Erica O'Rourke proved to be a great book for me, in this regard.) There are a lot of instances where I find myself so in awe of the book that I can't even form a real-sounding sentence in my head about it. Of course, this can also be used negatively: like what the fuck is happening, I am very confused/stupid.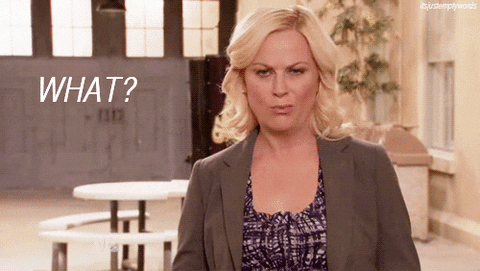 I have this thought a LOT. I am always wondering how authors are able to write what they do. I've met the characters and explored their world a little bit – now what is actually going to happen in this book?? I love when I read fantasy or sci-fi books and genuinely don't have the brain power to predict what the plot will be like. I hardly ever think about this when I'm reading contemporary romance, because I can almost always predict that. Otherwise I'm just constantly wondering HOW the author is going to write a book and create events and just be a an author. Jennifer L. Armentrout, how did you ever come up with the idea to make DEMONS and GARGOYLES the main characters in White Hot Kiss? You crazy girl.

Another big (somewhat similar) question is wondering how the book is going to end. Sometimes I just can't possibly fathom what the character is going to do. Books like this are awesome because you can eagerly await the end without thinking you've somehow figured it out. One major book like this for me recently was One Past Midnight by Jessica Shirvington. Is she going to kill herself? Is she going to live both lives? What about the boy??? HELPPP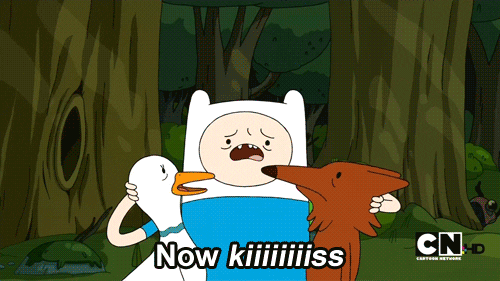 I mean this is obvious, right? The main characters OBVIOUSLY love each other and need to get down to business but as usual they're taking their sweet time arriving at the destination. Some of that can be GREAT slow burn style, but some of it can be frustrating because it's soooo obvious and unnecessary. I loved the slow burn in Breathe, Annie, Breathe by Miranda Kenneally, but found Lola and the Boy Next Door by Stephanie Perkins kind of annoying at times. (Don't get me wrong, I still loved the book – I just didn't see ANY redeeming qualities to Max and didn't get what Lola was waiting for.)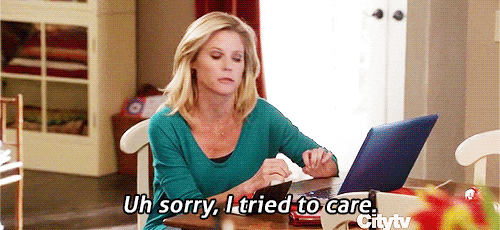 I haven't read a lot of bad books this year. And I almost never DNF books. (It's happened once.) So I do occasionally find myself wondering why I am still reading a particular book when I am not enjoying it at all. Sometimes I really wish I had the will-power to stop reading books I don't like, but it's a particular skill I haven't developed yet. The closest I've ever come to stopping with a book was The Strange and Beautiful Sorrows of Ava Lavender by Leslye Walton. Snoozefest.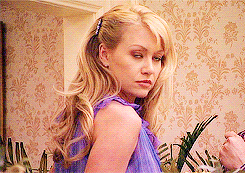 Yes, this happens a LOT when I read contemporary romances. It's pretty obvious that the two main characters are going to end up together, they're going to have the same issues with their friend(s) to get through in the meantime, and some other major miscommunication is going to happen. (Pretty standard in Rules of Summer/Since Last Summer by Joanna Philbin) I call these the "typical YA" books. Doesn't stop me from reading them, though! #YOLO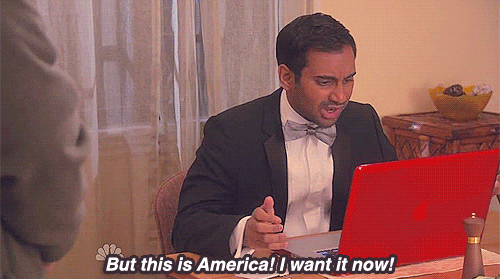 Finishing the first book in a series can be a difficult thing, because then (most likely) there's the DREADED wait until the next book. HOW AM I SUPPOSED TO WAIT? There's not necessarily a major cliffhanger or anything, but there's something about the book's characters and world that you just want to stay in forever. You never want the book to end. I felt this way with To All the Boys I've Loved Before by Jenny Han. Those characters were my favorites and I just wanted to stay wrapped up in their world forever. Gimme book two, dammit!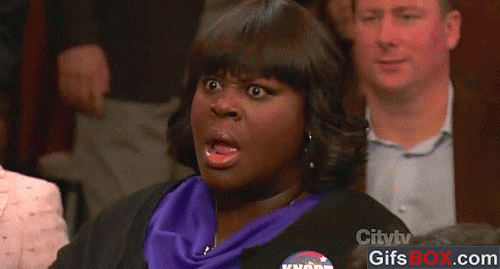 This could be great and could be awful. Sometimes I'm so shocked by an ending that I just sit there with my mouth gaping open, regardless of the reason being good or bad. Gone Girl by Gillian Flynn was definitely one of those for me. Like most people, I didn't enjoy the ending, but I thought it was fitting. Really how else could that book have ended? Didn't stop me from sitting there like an idiot wondering if I ever wanted to get married.

Yeah, this reaction sucks. WHY did you end it that way dear author? I need more, more, more. This is usually my thought when I read a book with a cliffhanger that shouldn't have been one. I've come to expect major cliffhanger endings from Sara Shepard, but the ending of The Perfectionists definitely took the cake. It was more abrupt than anything and of course left me wanting the sequel immediately. On the flipside, I felt like all of the action was building and building… then suddenly came to a screeching halt with the ending. I also wanted more from Big Little Lies by Liane Moriarty. The ending didn't impress me half as much as the ending from The Husband's Secret. Sigh.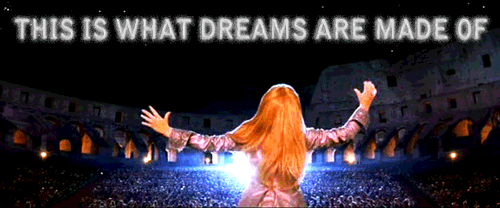 FAVORITE REACTION. I've been known to sit on the couch clutching the book to my chest and smiling like an asshole for way too long. This reaction, folks, is indeed what dreams are made of. The book made you so happy and ended in the best way. The warm and fuzzies will last a very long time. I find that I am usually somewhat displeased with book endings, but Twenty Boy Summer by Sarah Ockler is the first one that comes to mind when I think of a solid ending. It left an appropriate amount of things open ended while answering the main things I'd wonder about.
Do you share any of these thoughts while reading?
How do you normally react when you finish a book?
Related Posts