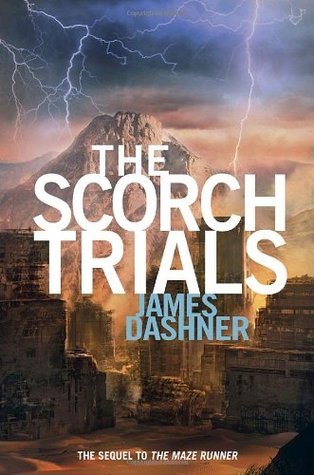 The Scorch Trials
by
James Dashner
Series:
The Maze Runner #2
Genres:
Dystopia
,
Young Adult
Published by
Random House
on October 12th 2010
Also by this author:
The Maze Runner
,
The Death Cure
Format:
Audiobook
Source:
Library
Goodreads
•
Amazon
•
Barnes & Noble
Solving the Maze was supposed to be the end.

Thomas was sure that escape from the Maze would mean freedom for him and the Gladers. But WICKED isn't done yet. Phase Two has just begun. The Scorch.

There are no rules. There is no help. You either make it or you die.

The Gladers have two weeks to cross through the Scorch—the most burned-out section of the world. And WICKED has made sure to adjust the variables and stack the odds against them.

Friendships will be tested. Loyalties will be broken. All bets are off.

There are others now. Their survival depends on the Gladers' destruction—and they're determined to survive.

Ugh. This book didn't grab me nearly as much as the first one. I definitely liked more parts of it than disliked, so it gets 3.5 stars from me. I have a bad feeling about the next book because most people didn't like it (and my boyfriend HATED it).
In the first book, Thomas is a perfect character. No flaws, except for occasional (very rare) stupidity. This book it was like his brain was actually being eaten by the Flare. He was still a smart person and very crafty, but he had no common sense. I don't want to give much away, but there were MORE times in this book that I wanted to shake some sense into him. I give him props for persevering; I would have given up a LOOOONG time ago if I were them.
I don't trust anyone except for the other Gladers. (I also wish they were featured more in this book.) What's going on??? I'm eager for the next book because as usual there was a pretty good cliffhanger. I really am hoping there is some resolution in the next one, even though most people don't have good things to say on that end.
Related Posts