Because my reviews are usually posted at least a month after I finish the book, I never really talk about what I'm currently reading or just finished reading. This Reading Recap feature will let you know the the books I just finished reading and listening to, as well as the books I'm currently reading and listening to. Past recaps here!
It's been a while since I've posted one of these! I won't bore you with the twenty two books I've read or listened to since the last recap, but will give you just a few of my recent books.
---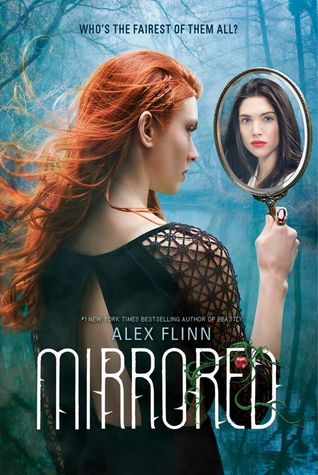 Mirrored by Alex Flinn | I've been really excited to read more retellings lately, but this one didn't work for me. I actually loved the retelling elements of the story and thought the plotline was cool, but the rest was very blah. The pacing was off, the characters were okay, and the writing style was NOT for me.
Lying Out Loud by Kody Keplinger | Ah, yes, another Kody Keplinger to add to the list! I will definitely read her grocery list. This one wasn't AS big of a hit with me as the others I've read by her, but it was overall really enjoyable still.
Full Frontal Feminism by Jessica Valenti | YAY I FINISHED! For a book that I looooved and gave five stars, it sure took me a while to read. I loved getting back into women's studies a bit and taking my time with this one. Everyone – feminist or not – should try this book. Eye-opening for non-feminists and validating for feminists.
Where the Stars Still Shine by Trish Doller | I liked this one a lot: the setting, characters, story… but something was off for me, for some reason. I feel like so many people literally loved this one but it just didn't hit that level for me. I can't tell why. Kind of bummed, but really glad I read it.
I also binged the rest of the Hundred Oaks series by Miranda Kenneally. All of the reviews are posted, if you're interested. I loved Jesse's Girl, really liked Stealing Parker, and was more MEH on Racing Savannah and Things I Can't Forget. The first two I read (Catching Jordan and Breathe, Annie, Breathe are definitely my favorites!)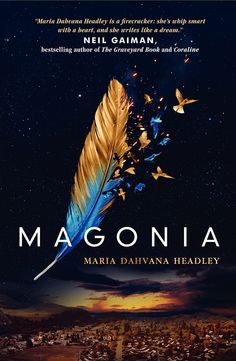 Get Dirty by Gretchen McNeil | Blegh. I didn't enjoy the first one that much but was happy to finish off the duology. I predicted who the killer was, which sucks because I'm usually TERRIBLE at that, but it was still pretty entertaining. I don't regret reading these but I definitely didn't love them.
Just Listen by Sarah Dessen | This was a mix of print and audio. I love Sarah Dessen and this was a much better experience than the previous audiobook I did. Some of her books are more "meh" for me while others are fantastic; this is something I'm just starting to realize, unfortunately!
Magonia by Maria Dahvana Headley | There's really only one word to describe this: unique. I enjoyed it overall but was tempted to DNF for like the first 25% of the book. I'm glad I kept reading and I'm intrigued to see what happens next.
Stardust by Neil Gaiman | Pretty excited that I read my first Neil Gaiman book! I liked it a lot but wish I gave it a bit more attention. I was kind of confused because I kept getting distracted during the audio listening, but I was definitely able to piece it all together by the end.
---

Daylight Falls series by Dahlia Adler | I'm in the middle of Behind the Scenes at the time of writing this post and will move right to Under the Lights after I finish. I'm enjoying it so far! I love the Hollywood vibe and the fact that it centers around a non-bratty actress and her best friend. Their friendship is excellent and I'm loving the romance!

Nothing at the moment! I finished Get Dirty and won't start anything over the weekend. I like to start fresh on Monday. I have a few options that I may pick from Scribd for my next read. I'm leaning towards a fantasy (to keep it different from the contemporaries I'm physicall reading).
---
What are you currently reading?
What'd you recently finish? Talk to meee.
Related Posts