Because my Bookmark Lit Bulletin wrap-ups got out of hand, I wanted to break up my monthly wrap-ups into two posts: one personal and one bookish/bloggy. I created Lauren Lately here to highlight all of the personal happenings in my life: events, activities, shows I'm addicted to, things I'm obsessing over, recipes I've loved, and goals for the next month. I decided to space them out so this wrap-up happens around the mid-point of the month and the bookish one happens at the end of the month.
✨ Check out my most recent bookish and bloggy wrap-up HERE ✨
---
What I've Been Up To
Reunion and brunch | My family got together for a reunion in mid-August, just to see a few people while they were in town. It was a low-key day with some food and horsehoes, which I am terrible at. The next day, I had brunch with two of my best girlfriends.
Family stuff: sister day, tattoos, and wedding | My sister moved into college for the first time at the end of August (!!!!!!) so we had a little day off together. We got lunch, shopped, and got some matching tattoos. We each got each other's birthday around our ankle area. A few days later, Chris's sister got married in Mass! We had a wonderful weekend celebrating with everyone and it was genuinely such a fun time.
Day trip to Niantic | I made my lobster roll bucket list at the beginning of the summer, aiming to eat 10 lobster rolls from 10 different locations. I'm not done as of this moment – only two more! – but plan to finish before the end of the month or technical end of summer. Anyways, we took a day trip to the shoreline and had lunch, followed by exploring town and checking out a local cidery we love.
Mystic birthday trip / weekend | My birthday fell on a Monday this year so we spent the weekend prior celebrating! We went to Mystic, my favorite place, on Saturday, and ate lots of great seafood. We went to the Jealous Monk, which is our fave beer garden spot. That night, went to Chris's parents' house for great food and a bonfire, plus we got to see Jen and Peter as they returned from their honeymoon! We watched the Panthers suck at football on Sunday at my dad's house and ordered takeout.
Birthday celebrations | On my actual birthday, I took the day off from work and bopped around. I had a massage in the morning after getting free breakfast goodies. I met Chris's sister for lunch at Luann's, picked up some clothes I had ordered, and headed to Chris's work to meet up with him at the end of the day. We had dinner outside on the patio of my favorite Mexican place with a bunch of friends and it was wonderful.
Woodstock trip | We spent the weekend before our anniversary (also on a Monday because it's exactly a week after my birthday) in Woodstock, VT. It's a gorgeous and quaint New England town without much to do, which was great – we wanted to relax and explore. We spent Friday night at a tapas restaurant and walking around town, then went to the tavern in the Woodstock Inn at night. Saturday was for shopping, exploring museums/farms/gardens, relaxing in our Airbnb, and a fancy dinner reservation at Simon Pearce in Quechee. We went back over to the Woodstock Inn for snacks and drinks that night as well.
The next morning, we hiked up Mount Tom (grueling but rewarding with those views!) first thing in the morning, then grabbed a nice diner breakfast. We packed up and headed to Quechee again to see the gorge, plus a couple little shops. We headed 20 minutes south for a factory tour, lunch, and drinks at Harpoon Brewery. We relaxed there for a few hours before continuing our journey home.
Engagement! | On our anniversary, I headed home from work and was surprised by a room full of candles. It was always my dream to get engaged a la Monica and Chandler on Friends, and wow did Chris pull that off. I was definitely caught off guard and incredibly excited. Very easy yes! We celebrated with a quick dinner out (and yet another lobster roll!) and a normal night of watching football and wrestling… very us! haha.

TV Shows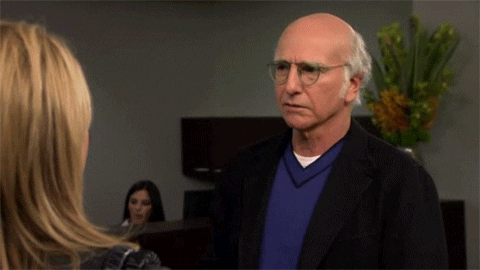 Curb Your Enthusiasm | We've been watching a lot of Curb lately because we're in the mood for some genuinely good TV. It's been a wild two seasons! I love this show so fucking much. I don't care that it's kind of predictable, in seeing how all of his antics will build on each other and blow up at the end, but the show is perfection.
Movies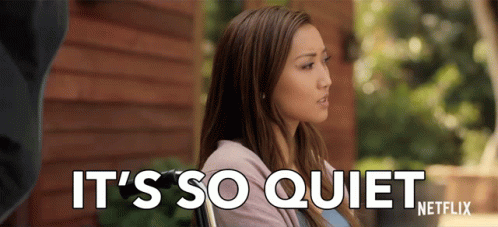 Secret Obsession | This was definitely a Lifetime movie made for Netflix. It was not great overall but you know we love bad movies. We've been having a lot of fun talking about it sine watching it, so whatever! Honestly, if you're curious about it and like to watch some bad movies sometimes, go for it.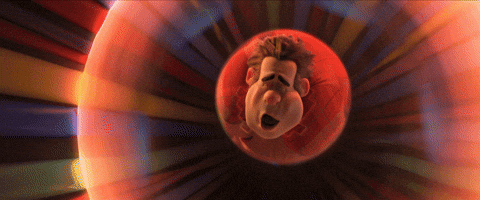 Wreck-It Ralph 2: Ralph Breaks the Internet | This was cute! The first movie was a surprise hit for me personally and we both enjoyed this one too! I didn't love the ending because I'm a loser but whatever.
Podcasts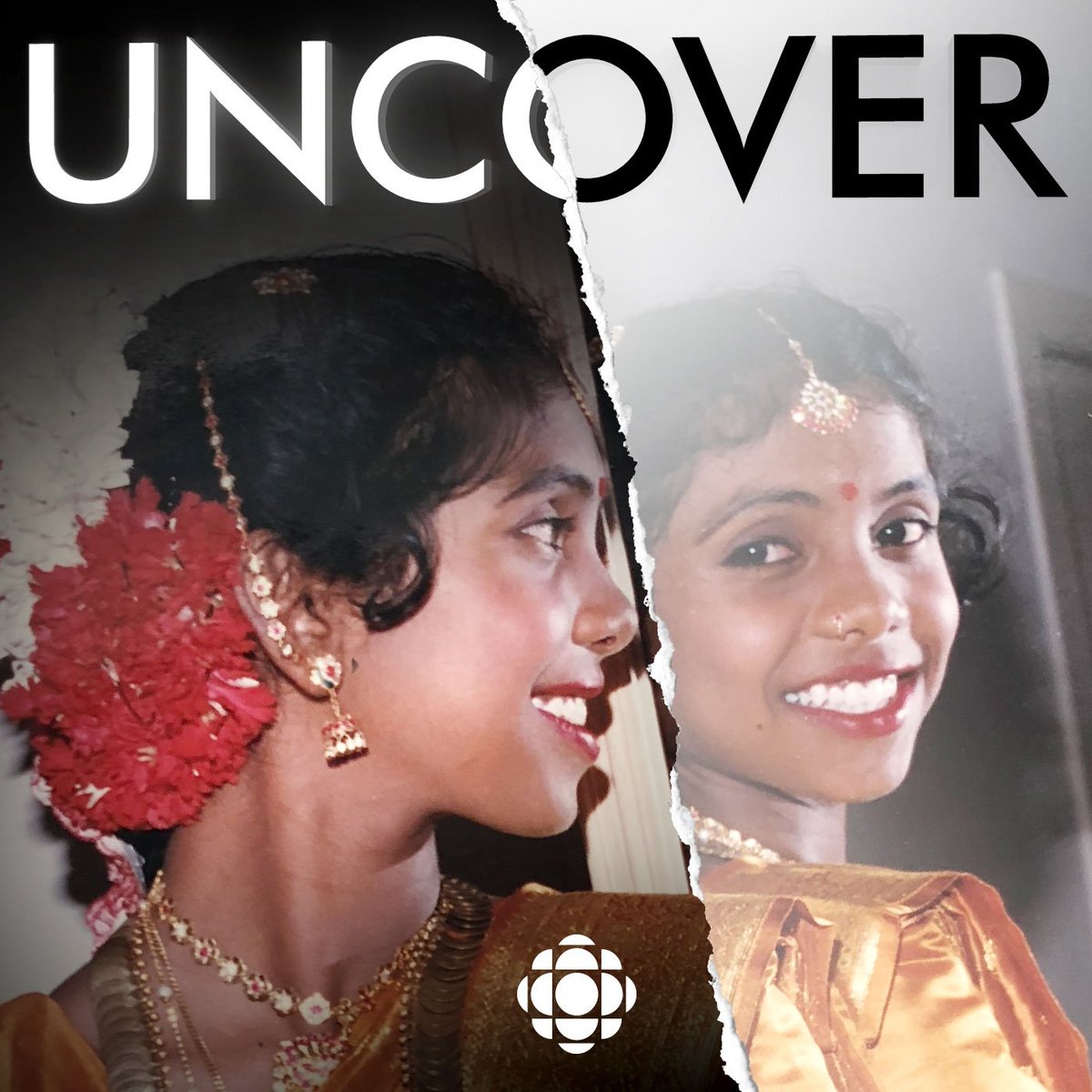 Uncover: Sharmini | I heard a preview for this podcast on another true crime one and have been listening ever since! I like the narrator quite a bit and the case is definitely interesting.
---

Around the Internet
Exploring the Word of Bullet Journaling @ Girl in the Pages | I love that Cristina has dived (dove?) into bullet journaling! I've been lazy with mine and her spreads are so cute. I hope to get some inspiration soon so I can make mine even better. #slacker
3 Ways to Decorate Your Mantel for Fall @ The Coastal Confidence | I'm always looking for better decor tips because I am suuuuper lazy. Yes, we don't have a mantel right now, but that's one of my favorite house pieces I hope to decorate someday haha.
Food & Drink
I feel like it's been so long since I've cooked a real meal! Between birthday celebrations, leftovers from those dinners out/Chris's parents' house, and our trip away for the weekend, I have been eating a lot of food out in September!
Smoothie bowls | This is such an easy thing to make when you have a bag of frozen fruit and some tasty toppings! We make these for breakfast on weekends now and I'm going to try to make premade smoothie packets for us to blend in the mornings before work too.
Greek-style chicken | I was really craving this kind of chicken, so I found a good recipe on Pinterest and worked it! We had it with a small side salad and homemade white sauce.
TJ's simmer sauce | There's a green curry simmer sauce at Trader Joe's I bought forever ago, so I cooked it with some chicken and green beans to put over rice. Super easy and quite tasty!
Fajita pasta | In addition to my favorite Instant Pot mac and cheese, I tried my hand at a fajita/taco-style mac and cheese/pasta situation. It was good! We need to get back to eating a little healthier for sure but I genuinely wanted to enjoy myself and enjoy food again this month.
Seasonal foods | I made pumpkin chocolate chip muffins when I realized I had some old cans of pumpkin expiring soon! They were so tasty. I also made a pumpkin chili (search Pinterest for the general recipe, it's pretty easy!), and Shipyard Pumpkinhead beer. My favorite!
Purchases
Coffee Cozy | This company randomly took my general area (CT/MA) by storm recently. They make coffee cozies for both hot and iced coffees. I got one as a gift from a friend but learned it only fit small hot drinks, so I ended up ordering two for iced coffee sizes. It's AMAZING. I get genuinely mad if I order a coffee and I didn't drive my car that day, because I keep them in my little compartment. They make the coffee not drip everywhere and keep your hand warmer.
Silicone Travel Straws | Because I became slightly addicted to the new pumpkin cream cold brew this season, I've been constantly annoyed with drinking out of the top of the Starbucks cup. I bought these travel silicone straws with cleaners so I can use them on the go! I keep one in my purse and one in my car.
Faux LLR leggings | I've been really needing some new plain black leggings and these – for $10 – fit the bill. They're the same "buttery soft" style as Lularoe and half the price. Can't lose.
Weekender Bag with Shoe Storage | I saw this somewhere through a YouTuber but I'm loving this bag! It's perfect for weekend travel (except for someone like me who has a huge makeup bag that doesn't fit with the clothes in it…) and I used it twice since buying it. My favorite part is that the leather part on the bottom unzips around so you can store shoes separately underneath the bag!
3-Bag Laundry System | Chris likes to keep his work clothes separate since he works in a shop, so we decided to upgrade our laundry basket situation. This allows us to keep those in one bin, lights in another, and darks in another. It works perfectly and helps us make smaller loads, one type at a time, instead of shoving too much in.
Portable Steamer | If there's one thing I've learned from all these weddings, is that bitches love a good travel steamer. I hate ironing and most of the time I have a bridesmaid dress that needs to be steamed instead. This is the perfect size and price for traveling or using at home! I will never iron again.
Bangle Key Ring Holder | I'm someone who constantly loses their keys in their hand because they're juggling so many bags, pieces of mail, laptop cases, etc. all at once when trying to get into the house. This has been the best investment for me because my keys don't get lost in my purse either; the bangle makes them easy to grab. I put it on my arm or wrist so I always know where they are when walking to and from my car and house/work.
---

Last Month's Goals & Progress
1. Budget and adjust accounts accordingly ??‍♀️ I think, in general, I've done a good job of paying for things and moving some money around. As usual, not everything goes according to plan, but I've set aside things and paid things down. So let's hop it continues!
2. Create a block schedule for myself ? I spend my morning at work dealing with new resumes and some admin stuff, and then do a lot of my sourcing and candidate-related things in the afternoon. Honestly, good enough for me for now.
3. Purge my closet again, donate, etc. ? I need to actually drop my purged clothes off somewhere and maybe try to sell some, but I switched my closet around for the fall already too. I have to donate a few more shirts, I'd say, but this is primarily a win.
Goals Until Next Time
1. Deep clean the house and develop a cleaning schedule | I always want to make some kind of cleaning schedule but then I get lazy. I hope to figure out the best system for how to clean our house frequently and make it a lot easier on ourselves. That being said, I need a big ol'  deep clean first. And…
2. Organize a few rooms | We have a very horrible pantry storage situation in the bathroom and I need to figure out a better way to deal with our shit. I have to go through and reorganize very soon. We're also in the process of fixing up the Lego room, which is also my closet room, so needless to say: clothes everywhere, Lego boxes everywhere.
3. Avoid conversations about wedding planning | We've always wanted a semi-longer engagement and I know people will be hopping on me about when we're going to get married. I really want to enjoy being engaged and not discuss anything further!
What's Next
For the rest of the month, we hope to finally check out the Renaissance Fair and spend time with friends/family! We have a lot going on for the next couple of weekends. I have a wedding the last weekend of the month and then we're heading to Maine from there for my sister's family weekend at college. Early October may be slower and quieter, then we have Chris's birthday mid-month.
---
Talk to meeeee! What's new?
Related Posts