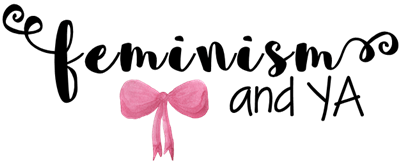 I think this post has been brewing for a while without me even realizing it. I've slowly seen more and more posts out there that got me thinking, and it's about time I share my two cents. There are three major posts I want to share first and foremost: Jamie asking if it's the author's job to always teach a moral or lesson in the book, Tiff interviewing Emery Lord about slut-shaming and previously discussing it re: Open Road Summer, and Emery Lord's post about feminism and writing. All of these helped guide me to write this post today, so crediting them is more than necessary! If you couldn't tell, all of these discussions are centered around Open Road Summer by Emery Lord and her characterization of Reagan. I'll discuss that a bit but do have some more to say.
I'll just say it: being a feminist can be hard.
It's kind of exhausting? I don't know how else to describe it or if I'm the only one who feels this way. I absolutely love and agree with everything the philosophy holds close, but it can be really hard to decide what's right and wrong sometimes. I'm not okay with women being objectified, but I've made comments about how hot certain guys are. There's a lot to be considered when developing your personal philosophy on something and honestly, there's really SO much gray area when it comes to these kind of things. It's nearly impossible to be a perfect feminist. There are always going to be things that make me feel like a "bad feminist" and lots of exceptions to rules, but the underlying belief has to be there. You need to support the fact that women don't deserve to be treated poorly or deal with inequality. This can be shown in so many different ways (damn
patriarchy) and committing yourself to combatting all of them can be – as I said – super exhausting. Feminism falls on somewhat of a spectrum, like most things in this world, and I think there can be some wiggle room. Certain things are never okay and some things may slide by your radar. This can be true for a lot of YA books, especially. Where do you draw the line between calling a girl a slut (without consequences) and showing what it's really like to be a teenage girl?
My motto for YA books: keep it as real as possible.
Those who hate love triangles have their own reasons, which is fine, but my thought is: why not? Most love triangles, in contemporary fiction at least, represent real life. If you choose not to read about that kind of romance, that's fine! It really is. But it's also okay to not mind it. I've always, always said that I read to be entertained and to find things to relate to. Love triangles of sorts unfortunately have happened in my life before. If a girl cheats on her boyfriend, she doesn't always end up a prostitute or a murderer or just a straight-up terrible person. She grows up, learns from her mistakes, and leaves that kind of behavior in the past. Just trust me on that. Something to remember when reading YA is that its fiction that represents the formative years. Some girls call each other sluts and get drunk and screw over their best friend because they're growing up. They're learning. They're figuring themselves out. Clearly not all teenagers are like that, but there are plenty of books out there that portray the more innocent teenagers who don't drink or date anyone. It seems like a disservice to all of the teenagers out there to not give them a book that portrays what it's like to be a REAL teenager. But, on the flipside, there should be some kind of lesson to show those readers what's right and wrong: hey, it's not okay to call that girl a slut. It's not okay to get drunk and puke every time. It's not okay to leave your friend behind because of a new boyfriend. Emery Lord sums it up pretty well, in my opinion:
"Writing books for teens-especially when those books are marketed toward girls–gives me a huge sense of responsibility. My writer friends feel the same way, and it's something I've spent a lot of time worrying and talking about behind-the-scenes. We ask questions like: how do we portray this? Where do we hit the line between realism/relatability and our feminism? Is it damaging to use the word slut, even if it's coming from an obviously-heinous character? Or is it damaging to *never* use that word, because it denies girls who have been called this (and haven't we all) the portrayal of their hurt and experience? It's heavy stuff, and it's our privilege to carry it, I think. But how? Is there a right way?"
Keeping it real, for me, shows girls getting called names or being bullied. I don't think it's a good thing at all that these things happen, obviously! I remember as a teenager, I'd read books and think about how it reminded me so much of my real life – the good and the bad. I would love a utopia kind of world where everyone gets along perfectly and doesn't call anyone a bad name, or all women are treated with the respect they deserve. But right now? Our world isn't like that. I don't think it makes sense to write books where ALL people get along perfectly. It's boring. I can't relate to it.
So when is it showing what's real and when is it problematic?
Is it really necessary for an author to spell out the consequences of slut-shaming, or can the reader imply their own message/moral from the book or character? Is it the author's job or responsibility to call attention to the issue and explicitly explain why it's bad? Jamie talks about that a lot here and it makes a lot of sense. In some cases, the author decides to give the main character some intense growth and the reader walks away thinking, "wow, I won't ever slut-shame again." Sometimes that message CAN be a bit too in-your-face for some readers. The character gets some major consequences to her actions and the reader can tell. On the flipside, like in ORS, Reagan "gets away with" a lot of those toxic thoughts and actions towards other girls. However, the reader can see her hypocrisy. They can tell that she's judging other girls for how they dress… while she pulls down her shirt to get attention. Tiff offers a lot of insight about this in her post.
Jamie's reflection about Open Road Summer definitely mirrors my own. She says:
"I found it to be SUPER realistic of what I was like. I acted a lot like Reagan — saying things about other girls/being judgy/tearing them down was my defense mechanism. It was a HORRIBLE defense mechanism but through the years as I grew up I realized how awful it was. How toxic it was. How tearing other girls down and shaming their choices to make myself feel better did actually NOT make me feel better or make me any less insecure. But it took me years to learn that and see that. I don't LIKE seeing slut-shaming in books. It's hard. I feel ashamed that this was how I acted. It's sad how much it happens. It makes me want to be like, "LADIES LET'S DO BETTER." I don't LIKE  or condone to it but it hasn't ever really bothered me personally as a reader in the context of the story because I think it FEELS realistic to me."
The part that I focus on here is how long it takes us to realize that behavior is not okay. Can a character like Reagan really learn her lesson in the span of one book, that takes place in a few months? She has a lot of things to work through, in my opinion, before that could completely happen. I don't expect Emery Lord to write a full 180 degrees of character development in one book. She says:
[About Reagan] "I want to hug her and tell her to stop treating other girls like the enemy because she's perpetuating the problem. Hell, I don't want to portray that girls have been nasty to her in the first place. She's seventeen and she's hardened, with few role models for healthy relationships. I felt that this was an honest way to portray the unfortunate reality of shaming, the damage that it does, and how tragically cyclical it is. It felt so dishonest to hide from that- something that absolutely played a part in my girl friends' teen lives. Do I secretly think that a slightly-older, healed-heart Reagan will have a better attitude toward people and especially women? Heck yeah. But recovering from that hurt in the few weeks' span of the book? That wasn't my truth."
Exactly. Girl-hate was FIERCE for me up until the end of college. Honestly, it's something I STILL struggle with. I always bragged about being the girl who didn't like girls and had all guy friends. It's still mostly true (about the guy friends), but there are some amazing girls in my life who still love me even when I'm a hermit. It took me a looooong LONG time to realize that hating other girls didn't make me cool. It makes me feel like shit when I think about all of the sandwich jokes I made in high school and the millions of times I said "I hate girls." My guy friends are still shocked to this day when I say, "oh yeah she's nice, I like her!" because they know me as the girl-hater. It sucks. But it's MY truth. I've moved on from that negative place and I've learned, but reading books with characters who were like me is really refreshing. And I personally have hope that Reagan learned the same way I did. This is the main reason why love triangles and slut-shaming (in certain contexts) don't bother me as much. I've lived through both and I'm not a bad person today.
Feminist Issues and Slut-Shaming in YA & NA
There's always the question of where do we draw the line? If a main character is slut-shaming without punishment, is it a dealbreaker for you? As far as feminism goes, do you suspend your beliefs sometimes for a really good story? I've pulled a few examples below to explain what I mean, depending on the situation.

I read The Heartbreakers by Ali Novak and had to DNF after 100 pages or so. I feel like I somewhat overreacted though and would consider reading a bit more of this. Regardless, the biggest thing that bugged me was the characters inconsistent feminism. In my review, I talked specifically about what annoyed me:
"The main character seemed to have a sort of "selective" feminism. She called her brother out for using her in a bet as a piece of meat, but she didn't say anything when the boy she likes is sexist about girls and their favorite movies. She proved him wrong by telling him her favorites aren't The Notebook and Titanic, but she wasn't at all insulted that he assumed that. It just seemed weird that she'd yell at her brother for something like that but let the boy she (insta)likes do it without a problem."
I know the book wasn't purposely trying to make the character a feminist (or not a feminist), it just bugged me that she had no consistency between the two situations. You can't let the guy you like get away with murder while criticizing your brother for the same thing. Be consistent at least. If one of the above situations happened and the other didn't, I probably wouldn't have thought anything of it. Again, I think I was too nitpicky with this book but it's worth mentioning.
A Court of Thorns an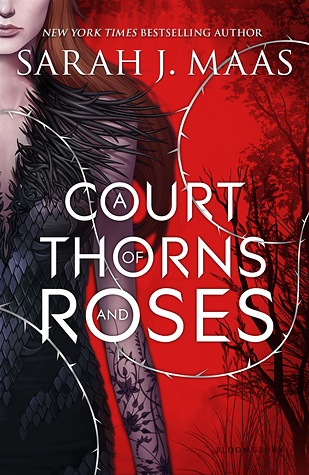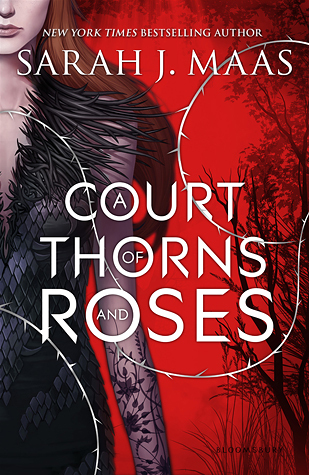 d Roses by Sarah J. Maas did overall have some insanely fantastic reviews, mine included. I absolutely adored this book… so much that I let some things slide that I usually would have zero tolerance for. The main love interest is a bit forceful with Feyre one night and tells her that he can't control himself. In general, this is abusive behavior that shouldn't be tolerated. Don't claim you have no control as an excuse for potential rape. The situation is a bit different in this book because of the magic involved, but I wonder how necessary that part of it actually is? Tamlin was incredibly possessive, which in the end makes sense based on some ~things~ you learn. Regardless, I think I let my overarching feelings about abuse, control, and possessiveness slip away during this book. I talked with Cristina by email after we both finished ACOTAR (primarily to flail) and kind of figured out what it was that made us feel somewhat okay with the controlling relationship. Usually his control had something to do with protecting people, including Feyre, from magic he couldn't control. Cristina said she doesn't think he has an "inherently controlling personality" but mostly comes from his position on the court. I agree… but there were some times that the feminist part of me cringed while reading.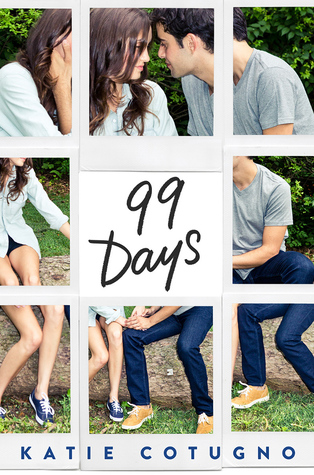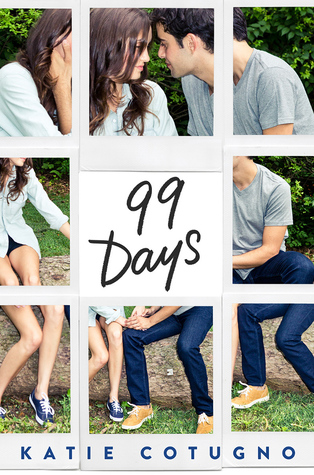 I think this was THE book to discuss slut-shaming so far this year. 99 Days by Katie Cotugno was definitely a polarizing read, to say the least. It was hard for a lot of people to root for a main character who is seemingly hurting everyone around her and being selfish. From my review:
"As awful as it feels to say this, I could relate to Molly. I feel like life can be so messy at times and it's nice when books can explore all of the messed up parts; it makes me feel something different for once… I truly could relate to all of the different emotions that Molly felt and her utter confusion about what was right for her… I've been in so many odd romantic entanglements in my life; it was nice to read a story of someone who doesn't have perfect feelings about one person, but mixed feelings on a couple of people. I hate admitting that about myself, but I've been there before."
While I think that part of the story is interesting to explore, that's another topic for another day. Molly faced a ton of bullying after she cheated on her long-time boyfriend with his brother. Sure, it wasn't the best decision, but why did she get called out when the other guy in question didn't? It was so frustrating to see! It happens in real life ALL the time. I think this book did such a great job of capturing the hypocrisy of everyone when someone gets involved in a situation like this. The guy gets off easy: barely any criticism for what he did. He's not a slut or a bad person, but she is. Molly looked like the slut and Gabe had no real punishment. I would have LOVED to see him be equally ostracized, but unfortunately that's not the world we live in today. This book reflected the reality of the situation. It sucks, but it happens. (Please read Estelle's review for a bit more insight that I 100% agree with.)
Beautiful Disaster by Jamie
McGuire was a book I read long before I was a feminist. I actually really enjoyed it as I was reading because I had no idea what the fuck was right and wrong in relationships. I thought it was nice how deeply Travis cared for Abby, but I've come to see how horribly controlling and unhealthy their relationship is. I cannot bring myself to read the rest of the series because seriously?! He's always angry, has a bad temper, gets drunk a lot, and is ridiculously possessive. He reminds me a bit too much of Christian Grey (in hindsight). I don't think that this is a healthy or realistic relationship AT ALL and I hate to think that high schoolers (or even college-aged people, since that's where this takes place) think this is happy, healthy relationship. People shouldn't want to be with someone like Travis. At all. This is one of those books that I really wish didn't exist for that particular audience. It doesn't teach the lesson of STAY AWAY from hot-headed bad boys; it shows that they can change and you should just put up with the possessiveness. I'd recommend this review for some evidence, but there are plenty of reviews out there that scare me. No one should want to be with a Travis or a Christian, but they do. Books like these should be a warning to girls and show why that type of guy is NOT a good idea. Instead, it's seen as passion and love.
 What it all boils down to
I feel like this post got long and rambly after a while, but circling back to the original point… When is a book showing the reality of being a teenager, and when is it letting characters get away with poor behavior? Do teens need the realism of bullies and slut-shaming and girl-hate, or do they need to be shown exactly why it's not okay? When is it abuse that teaches the lesson ("don't let guys control you and treat you like a possession") and when does it glamorize abuse as passion? How can feminism be successfully included in YA books without screaming the message in your face?
I don't have the answers to these questions, really. In my opinion, I like reading about messy, complex characters that make mistakes, like Molly and Reagan. Their situations were my reality as a teenager. As a current twenty-something, I can read these books and say "damn, look how far I've come." I do wonder, though, what real teens think as they read. Do they see the issues with those heroines and what they're doing? Do they learn the lesson without consequences being directly spelled out for them? I don't know. I will always read YA as long as it stays truthful to the teenage experience and can make me look back and reflect on those years for me.
Feedback and Opinions from Friends…
Read the comments for some thoughtful responses as well!
@bookmarklit When I started YA, I was a lot tougher on my characters to do the right thing and if not, pay the consequences.

— Estelle (@thatsostelle) September 17, 2015
@bookmarklit At one of the panels I went to recently someone asked an author about the importance of having "a message".

— Estelle (@thatsostelle) September 17, 2015
@bookmarklit The answer was basically I want readers to learn to be compassionate above anything else. I like that answer. — Estelle (@thatsostelle) September 17, 2015
@bookmarklit Sure thing! I do want to make it clear that I'm more open minded of characters making decisions I wouldn't necessarily make. — Estelle (@thatsostelle) September 17, 2015
Because I personally WAS a teenager who made terrible, now cringeworthy decisions, I can SEE that those kinds of teens CAN turn into well-rounded, normal, good people. I know that I did. However, it's completely different reading YA from an adult's perspective. These books are aimed at teens, and that should be considered while reading. It's different when I read a book about a flawed character like I once was, because I'm looking back on that time and thinking "well, it'll get better for her because it got better for me." It's different when you're a teen LIVING that experience and don't have the "hindsight" that I do while reading.
@bookmarklit I think there are a lot of moments in a book — good & bad — that can spark convo if everything isn't tied in a pretty bow. — Estelle (@thatsostelle) September 17, 2015
@bookmarklit Regarding "The Heartbreakers," I read that as a flirty, fun scene. And her response could have been a feminist moment. (1/2)

— Andrea (@fautedemieux73) September 17, 2015
@bookmarklit You don't always have to yell and point things out to be a feminist. (2/2)

— Andrea (@fautedemieux73) September 17, 2015
What do you think? Are you feminist that has the same issues as me? Do you think authors need to explicitly tell what's good or bad, or do you prefer the real, flawed characters who still could grow after the book?
Related Posts