It's been a long time since I've done a book tag! Dang. I used to love these. This one seemed fun so I tagged myself. I've seen this Totally Should Have Book Tag around the blogosphere here and here, which is where I found it. It was originally created by Emma Books on Youtube.
---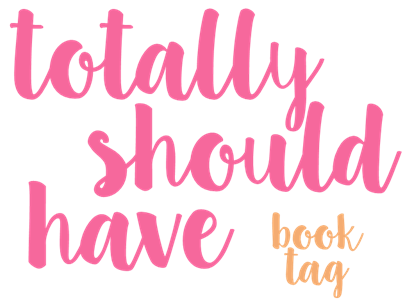 A book that totally should've had a sequel.
From what I understood about The Heiresses by Sara Shepard is that when it was released, there is/was supposed to be a sequel. It looks like there won't be one now? There's no evidence of one anywhere and the book was released a couple of years ago. The author has avoided questions about it on Twitter (believe me, I've searched), so I think it wasn't ordered maybe? BUT I NEED MORE. PLEASE LET THERE BE MORE. Update: after some further investigating, it looks like she's answered the question somewhere online that it'll be a standalone but she'd like to make a follow-up. PLEASE. Thanks.
A book or series that totally
should've had a spin-off.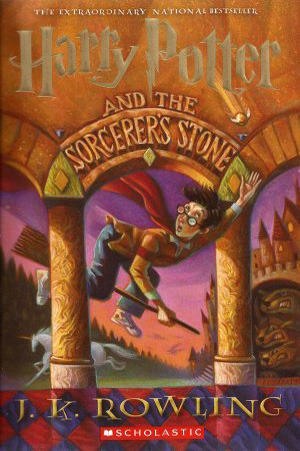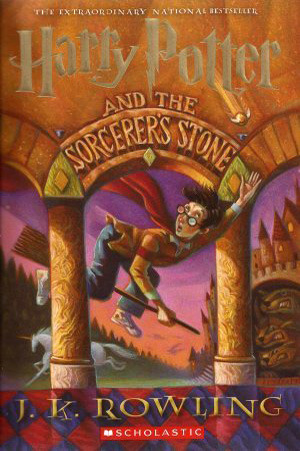 I'm probably going to sound like every person who did this tag, but obviously Harry Potter series by JK Rowling! I think we all would love something about the Marauders or about Harry's kids. (I guess one of these is kind of coming with The Cursed Child play-being-published-as-a-book.) I would love to read more about Harry's father, Lupin, and Sirius. This is the biggest request from everyone.
An author that should totally
write more books.
I loved the long-ass series The A-List by Zoey Dean, so I would love to see more books by her! I noticed that her Goodreads page also lists Cherie Bennett, but it looks like those books all backlist titles as well. Sometimes I just miss all of those old, long, dramatic series I read back in middle school and high school.
A character who totally should've
ended up with someone else.
I'm not ashamed to admit that I'm Team Gale in the Hunger Games by Suzanne Collins. I LOVE the childhood best friend trope in books, so I was rooting for Gale and Katniss to be together. Yes, I interpreted this question as a love triangle one.
A book that totally should've ended differently.
I've read a few books that I would have enjoyed different endings for, but I'm usually fairly happy with how authors decide to end their stories. There are many endings that people didn't enjoy that I was actually quite alright with. I wasn't opposed to the ending of Rebel Bully Geek Pariah by Erin Jade Lange, because it succeeded in surprising me, but I wasn't 100% sold on it either. So crazy!
A series that totally should've
had a movie franchise.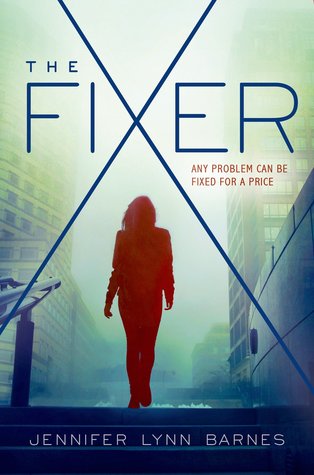 I'm always a fan of TV series being made from books instead of movies (see below), but I could definitely see The Fixer by Jennifer Lynn Barnes as a couple of movies! I haven't read the sequel (at the time of writing this) but I have a feeling that they would make great movies. They'd be political thrillers and completely action-packed for the young adult audience instead of the usual demographic for these movies.
A book or series that totally
should've been a TV show.
I wrote an entire TTT about this (which I am VERY proud of) so feel free to read that and see what else. I think that at this point, I would reaaally be in the market for a TV show featuring the Hundred Oaks companion series by Miranda Kenneally. I could just imagine all of the characters in the town having different parts in the show and everyone connecting together. I think the timelines would have to change to fit everyone in (Jordan is older than Maya, the latest girl)… but someone could make it work I'm sure!
A book that totally should've
had one point of view.
I'm actually a big fan of multi-POV books. I like being inside a few people's heads and think it usually adds to the story. I've been sitting here for five minutes straight trying to decide which book should have only had one point of view, but I'm struggling. I'm going to skip it because I'm a rebel.
A book or series that totally
should've had a cover change.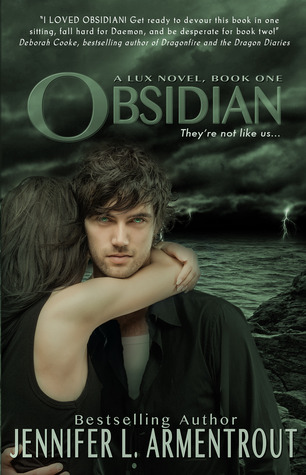 I still have not read the Lux series by Jennifer L. Armentrout because the covers make me feel so weirded out. I don't think I've ever disliked a series of book covers this month; these are my go-to covers when I get this whole "least favorite book cover" question. The guy(s?) on the covers are hot obviously but good lord; the covers themselves are roooough. I hate to be a whiner, but all of her covers are just not my style. I know she has no control over it; it just sucks that her books always get the short end of the cover stick. I have this first book here on my Kindle and I definitely am glad that I can't see the cover while I'm reading it 😉 Yes I am that big of a cover snob, thank you.
A book or series that totally
should've kept the original covers.
It took me a while to decide which book to choose for this one because I ALWAYS have cover redesign opinions. While I think this cover is actually more appropriate for the story itself, I don't like its overall aesthetic as much. The Start of Me and You by Emery Lord is definitely one of my favorite books and I just love the sunset cover sooo much. Again, if this were the original cover for the book and the sunset cover didn't exist, I would absolutely love this one. I know it. It really is adorable! I'm just too obsessed with the other one. Sorry.
A series that totally should've
stopped at book one.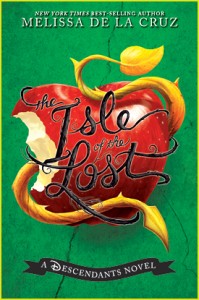 A lot of people will pick this series, but I actually liked the entire trilogy. (White sheep alert!) Anyways, this took me a while to pick also. I generally liked The Isle of the Lost by Melissa de la Cruz, even though it was very young for me. I watched the movie with my sister (who is 13 years old) and she loves this shit. The book is basically a prequel to the Disney Channel movie, so it was nice to get some background information before seeing it. However, there's a sequel (to the book) that just came out last month and I don't really know why? The movie ended on a pretty good note, in my opinion, and it seems like the movie would take the place of book two and this would be book three? BUT there's also another movie coming out, soooo when do the books take place compared to the movies? I just don't know. Stop the madness. It's not that great of a series.
Related Posts