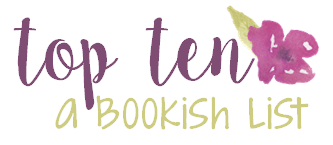 As you (probably don't) know, one goal I had when starting this blog was to feature recommendation lists for people seeking new books to read within different topics. Top Ten Tuesday kind of took over for this area for me, which is perfect, but sometimes I like to create my own. The Contemporary Romance Challenge hosts a monthly topic to partake in.
Past topics this year:  Anticipated Early '16 Romances • Recs for Newbies •
Favorite Tropes • Favorite Contemp Romances Ever • Underrated Romances
Here's July's topic:
Anticipated Romances through the EOY
I love sharing a few sentences straight from the synopsis to really show you why this book made it on my list. Sometimes certain parts of the book summaries just go right to my heart and insist I add the book to my TBR right away. Kind of like my read-bait! Enjoy the shippy goodness below.
A Week of Mondays by Jessica Brody
"So when she wakes up the next morning to find she's reliving the exact same day, she knows what she has to do: stop her boyfriend from breaking up with her."  → Groundhog Day/Before I Fall kind of deal that I LOVE
Cherry by Lindsey Rosin
"Four best friends make a pact during their senior year of high school to lose their virginities—and end up finding friendship, love, and self-discovery along the way." → I can smell the sex-positivity from a mile away
Game On by Michelle Smith
"But when he needs a way to stay on the team, she proposes a plan: if he helps her out with community service, he can stay on the team… But as volunteering turns to bonding over old memories of first kisses under the stars, they start to have trouble remembering what pushed them apart." → It helps that I enjoyed the first book in this series, but add in fake dating PLUS childhood-BFFs-turned-romance? I am so ridiculously S O L D
Georgia Peaches and Other Forbidden Fruit by Jaye Robin Brown
"Although it is (mostly) much easier for Jo to fit in as a straight girl, things get complicated when she meets Mary Carlson, the oh-so-tempting sister of her new friend at school." → Forbidden and BFF's sister romance!!
The Replacement Crush by Lisa Brown Roberts
"After book blogger Vivian Galdi's longtime crush pretends their secret summer kissing sessions never happened, Vivian creates a list of safe crushes, determined to protect her heart." → Book blogger! Hi there!
How to Make Out by Brianna Shrum
"She's going to start a how-to blog where people pay for answers to all of life's questions from a "certified expert." The only problems: 1) She doesn't know how to do anything but long division and calculus. 2) She's totally invisible to people at school. And not in a cool Gossip Girl kind of way." → More blogging!
Interference by Kay Honeyman
"Friday Night Lights meets Jane Austen's Emma in this wonderful novel about a big election, big games, the big state of Texas, and a little romance." → I'm not a Jane Austen girl, but this synopsis had me at the FNL reference. I loved the last FNL meets Jane Austen YA contemp I read though, so I'm PUMPED for this one.
Holding Up the Universe by Jennifer Niven
"Jennifer Niven delivers another poignant, exhilarating love story about finding that person who sees you for who you are—and seeing them right back." → This one had me at the author, TBH
This Adventure Ends by Emma Mills
"Sloane takes on the responsibility of tracking it down, a journey that takes her across state lines—and ever deeper into the twins' lives." → Another author auto-add; I can't help myself. AND THE COVER COME ON.
Kiss Cam by Kiara London
"Juniper, Jasper, and Lenny have been friends forever and co-own a vlog channel called WereVloggingHere… A simple Truth-or-Dare inspired kiss soon spirals out of control into a whole new world of making out and surprise kisses. Juniper and Jasper's relationship begins to shift." → Yay for casual kissing and friends-to-more!!
The Sun is Also a Star by Nicola Yoon
"The Universe: Every moment in our lives has brought us to this single moment. A million futures lie before us. Which one will come true?" → More author-auto-adding, plus cover, plus things about fate? BYE.
All in Pieces by Suzanne Young
"From NYT bestselling author Suzanne Young comes a heartrending new novel about a girl struggling to deal with anger issues while taking care of her younger brother with special needs." → Another favorite author.
The Secret of a Heart Note by Stacey Lee
"A teen aroma expert who uses her extrasensitive sense of smell to mix perfumes that help others fall in love while protecting her own heart at all costs… As one of only two aromateurs left on the planet, sixteen-year-old Mimosa knows what her future holds…" → Unique premise I can't stop thinking about. LOVE the cover so much too.
Any of these on YOUR list?
Related Posts