You know I'm a big-time seasonal reader. Light, fluffy, easy contemporary books throughout the summer, and the longer fantasy books during the fall and winter. I mix mysteries, thrillers, and sometimes sci-fi or paranormal in throughout the year whenever I need a break. This summer will be kind of weird, reading-wise, because I'm going to be moving and finally have all of my physical books in the same place as me! I wanted to sift through  some books I plan on reading over the next few months that suit my bingo card, summertime beach reading, and some ARCs where they apply.
Summer Bingo
Books already read | Blue cover – The Summer List by Amy Mason Doan
LGBT+ – Sam and Isla's Last Hurrah by Rachel Cohn and David Levithan
Science fiction – The Similars by Rebecca Hanover
A book you've been putting off | Asian author | Illustrations
I have been putting off a lot of books and ignoring my physical stack, so there are plenty of options here. I'm sticking SHE REGRETS NOTHING here as a placeholder. I want to read CRAZY RICH ASIANS before I see the movie, so I definitely hope to get on that one as soon as possible. EVERYTHING MUST GO has been sitting on my shelf since I bought it a few months back and I believe there are illustrations because it's a journal-esque book?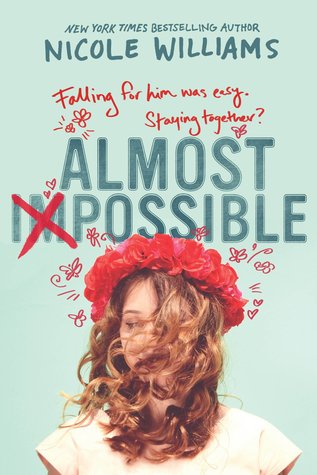 Reread | Set during wartime | Realistic fiction
I've been wanting to reread GOSSIP GIRL for a couple of years now and I think this summer would be a great time to do it, like I did with the A-LIST series last year. I'll be honest that books about wartime aren't high on my priority list ever, especially not during my light summer months, but I'd read WAIT FOR ME if I had to pick. I have an eARC of ALMOST IMPOSSIBLE that I would consider realistic fiction, but almost any contemporary during this time could count.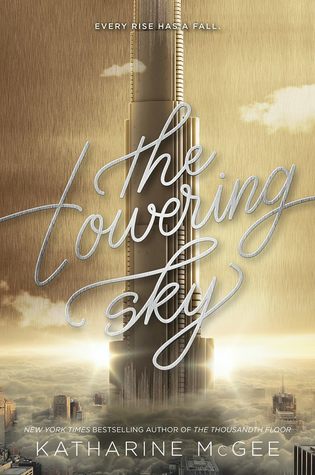 June/July/August release | Yellow cover | Travel
I'm pumped for the conclusion of this trilogy with THE TOWERING SKY, that comes out this summer. I have an egalley of THE IMPOSSIBILITY OF US that Marci Lyn Curtis told me was a must-read, and that definitely has a yellow-ish color. I'm not sure if KISS ME IN PARIS is the travel-oriented book I'll read, but it's on my general TBR and would certainly count.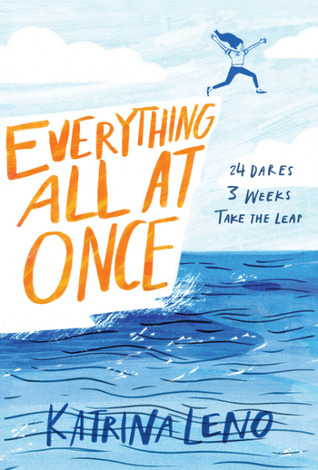 Religion | Water on cover | Magic
I don't do books about religion but LITTLE DO WE KNOW was already on my TBR and seems to involve it a little bit? We'll see. THE COTTAGES ON SILVER BEACH is the next in one of my favorite series with the best setting, so I'll be counting that for having water on the cover. The next book also has water on the cover, as will a lot of summery reads, but I'll count EVERYTHING ALL AT ONCE for magic (unless I read a fantasy book) because it has a touch of magical realism?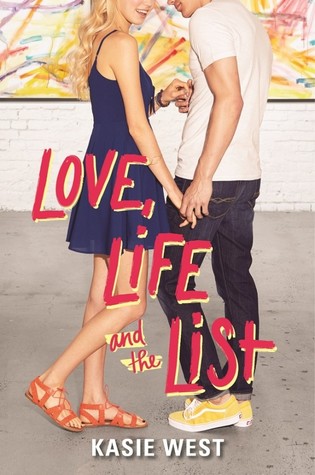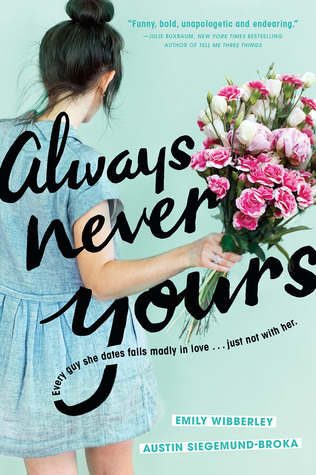 Someone else picks for you | Metallic lettering | 2018 debut
I posted a Twitter poll for this topic and LOVE, LIFE, AND THE LIST won by a landslide. I love Kasie West and am fairly behind on her releases as usual, so this is a good pick. I stilllll can't believe I haven't read ROYCE ROLLS so thank you again for fitting into a category with your metallic lettering. For some reason I don't have many 2018 debuts on my list, but I am looking forward to ALWAYS NEVER YOURS.
Over 5 years old | Summer thriller | Pirates
THE ISLANDERS series is technically wayyyy over five years old and they were reprinted a few years ago. I wanted to read one volume per summer but I've slacked. Hopefully I get to this one this year. I have to read AFTER NIGHTFALL for a blog tour and it will certainly fit as a summer thriller, based on the topic and the timing of its release. I'm not 100% sure that RISE OF THE ISLE OF THE LOST has actual pirates but it was on a list, so I'll count it with the under-the-sea theme too.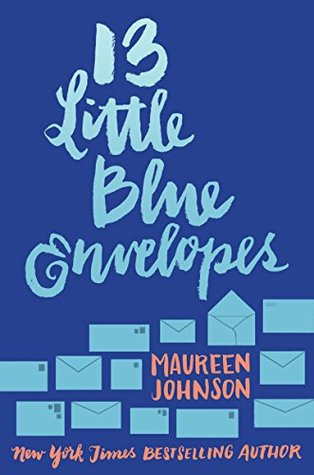 Sequel | Adventure | Red cover
THE DIRE KING and PUDDIN both technically count as "sequels" (if you count the 4th book in a series or a companion novel as a sequel) and they have red covers, so those could be alternated accordingly. 13 LITTLE BLUE ENVELOPES has been in my possession since they redesigned the cover and I bought it immediately. I'm counting it as an adventure because it involves traveling around and following tasks??
---
Beach Reads
I'm a huge beach reader during the summer so I wanted to throw in a few summery reads I hope to get to while laying on my towel, coated in sunscreen like nobody's business.
The Summer House by Hannah McKinnon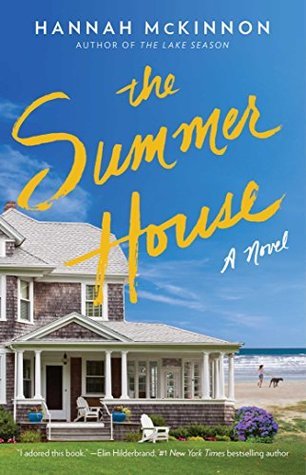 When Flossy Merrill summons her children to the beloved family beach house to celebrate their father's eightieth birthday, both cherished memories and long-kept secrets come to light in this charming and lyrical novel from the author of The Lake Season and Mystic Summer.

Flossy Merrill has managed to—somewhat begrudgingly—gather her three ungrateful grown children from their dysfunctional lives for a summer reunion at the family's Rhode Island beach house. Clementine, her youngest child and a young mother of two small children, has caused Flossy the most worry after enduring a tragically life-altering year. But Samuel and his partner Evan are not far behind in their ability to alarm: their prospective adoption search has just taken a heart-wrenching turn. Only Paige, the eldest of the headstrong Merrill clan, is her usual self: arriving precisely on time with her well-adapted teens. Little does her family know that she, too, is facing personal struggles of her own.

No matter. With her family finally congregated under one seaside roof, Flossy is determined to steer her family back on course even as she prepares to reveal the fate of the summer house that everyone has thus far taken for granted: she's selling it. The Merrill children are both shocked and outraged and each returns to memories of their childhoods at their once beloved summer house—the house where they have not only grown up, but from which they have grown away. With each lost in their respective heartaches, Clementine, Samuel, and Paige will be forced to reconsider what really matters before they all say goodbye to a house that not only defined their summers, but, ultimately, the ways in which they define themselves.

Featuring McKinnon's "sharp and evocative" (Kirkus Reviews) voice, this warm-hearted novel is perfect for fans of Elin Hilderbrand and Mary Alice Monroe.
I really enjoyed MYSTIC SUMMER by this author and have been itching to read more. Her New England-oriented beach stories are perfect for me. This one takes place in Rhode Island, where I went to college, so I'm also quite familiar with the area like I was for Mystic.
It Happens in the Hamptons by Holly Peterson
From the New York Times bestselling author of The Manny comes this deliciously entertaining upstairs/downstairs story about the millionaires who summer in the Hamptons—and the everyday people hired to fulfill their every desire.

When a spur of the moment decision catapults Katie Doyle from her lakeside Oregon town to spend the summer in the Hamptons, she is hoping for summer employment, new friends for her young son, and a chance to explore a new love affair with a dazzling colleague. What she finds is a strange cocktail of classes, where society's one-percenters vacation alongside local people who've lived in the Hamptons for generations. Though she's looking forward to their move, Katie can't help but feel a little nervous and wonder if she will be accepted by her new boyfriend's circles and granted entry into the East Coast elite. But as she soon discovers, Southampton isn't all that it seems to be on the surface—and neither are the people who live there.

As George takes Katie on a whirlwind tour of country clubs, haute couture, and lavish events, she is amazed to see how sudden whims become dire needs, extra-marital relations are de rigueur, and how people purchase friends and loyalties like a pair of shoes. Even the middle-class townspeople maintain a façade as they maneuver among the wealthy summer invaders trampling on their roots.

The more Katie becomes immersed, the more she learns the stories and secrets of both the upstairs and downstairs, the upper crust and middle of the road. When she meets Luke, a local surfer, and teacher who makes her question herself and what it is she really wants, she realizes the life she's begun for herself is built on shifting Hamptons' dunes.
This one has a really low average rating on Goodreads but honestly it seems right up my alley, so I won't let it deter me. I love books in the Hamptons and similar New England beach locations! This reminds me a lot of the RULES OF SUMMER duo I read a few years ago.
The Islanders Vol. 2 by Katherine Applegate & Michael Grant
The Islanders have known one another forever–but everyone has a secret. The third and fourth book in Katherine Applegate and Michael Grant's electrifying series reach a whole new audience in this gorgeous omnibus edition.

Nina has never been very interested in having a boyfriend. Especially since the only guy she's ever really liked happens to be dating her sister, Claire. But when Ben and Claire break up Nina begins to wonder if it's time she take a risk and put her heart on the line. The only problem is the other thing . . . the secret that Nina has never told anyone. The secret that has haunted her for years.
Now Nina must decide if she can tell her friends the truth. And, if she does, whether it is possible Ben will ever look at her the same way again.

The Islanders series continues with two more books by the critically acclaimed and bestselling authors Katherine Applegate and Michael Grant–now for the first time in one stunning bindup.
I don't remember what happened in the first installment and I don't even think I liked it much, but the pure nostalgia of reading books like this makes it worth it! They remind me a lot of the crappy summer beach town books I used to read in middle and high school.
The High Season by Judy Blundell
In a beach town overrun with vacationers and newly colonized by socialites, one woman goes to extreme lengths when the life she loves is upended. The ultimate summer read, this novel of money, class, and family is perfect for fans of Meg Wolitzer, Curtis Sittenfeld, and Cynthia D'Aprix Sweeney's The Nest.

No matter what the world throws her way, at least Ruthie Beamish has the house. Lovingly renovated, located by the sea in a quiet village two ferry rides from the glitzier Hamptons, the house is Ruthie's nest egg–the retirement account shared with her ex-husband, Mike, and the college fund for their teenage daughter, Jem. The catch? To afford the house, Ruthie must let it go during the best part of the year.

It's Memorial Day weekend and Ruthie has packed up their belongings for what Jem calls "the summer bummer" the family's annual exodus to make way for renters. This year, the Hamptons set has arrived. Adeline Clay is elegant, connected, and accompanied by a "gorgeous satellite" stepson.

The widow of a blue-chip artist, in a world defined by luxury and ease, Adeline demonstrates an uncanny ability to help herself to Ruthie's life. Is Adeline just being her fabulous self, or is she out to take what she wants?

When an eccentric billionaire, his wayward daughter, a coterie of social climbers, and Ruthie's old flame are thrown into the mix, the entire town finds itself on the verge of tumultuous change. But as Ruthie loses her grasp on her job, her home, and her family, she discovers a new talent for pushing back. By the end of one unhinged, unforgettable summer, nothing will be the same–least of all Ruthie.

In a novel packed with indelible characters, crackling wit, and upstairs/downstairs drama, Judy Blundell emerges as a voice for all seasons–a wry and original storyteller who knows how the most disruptive events in our lives can twist endings into new beginnings.
I've been enjoying some more adult contemporary summer books, like this one, so I want to keep that up a little. I'm curious to see what this book is like because it seems similar to every other book with this kind of premise I've already talked about lol.
Wild Blue Wonder by Carlie Sorosiak
There are two monsters in this story. One of them is me.

Ask anyone in Winship, Maine, and they'll tell you the summer camp Quinn's family owns is a magical place. Paper wishes hang from the ceiling. Blueberries grow in the dead of winter. According to local legend, a sea monster even lurks off the coast. Mostly, there's just a feeling that something extraordinary could happen there.

Like Quinn falling in love with her best friend, Dylan.

After the accident, the magic drained from Quinn's life. Now Dylan is gone, the camp is a lonely place, and Quinn knows it's her fault.

But the new boy in town, Alexander, doesn't see her as the monster she believes herself to be. As Quinn lets herself open up again, she begins to understand the truth about love, loss, and monsters—real and imagined.
This book with some magical realism could be a slightly different beach read for me. The Maine summer camp setting is definitely up my alley though! I'm curious to see what this one's all about, since the synopsis seems a bit vague.
Related Posts