Another round of Bout of Books is here! I've signed up for every single one of these bad boys since I started my blog and even if I sometimes fail spectacularly, there's something so fun about curating a TBR list and setting some goals, even just for a short period of time. Here's more information if you're unfamiliar:
The Bout of Books read-a-thon is organized by Amanda Shofner and Kelly Rubidoux Apple. It is a week long read-a-thon that begins 12:01am Monday, May 13th and runs through Sunday, May 19th in whatever time zone you are in. Bout of Books is low-pressure. There are challenges, Twitter chats, and a grand prize, but all of these are completely optional. For all Bout of Books 25 information and updates, be sure to visit the Bout of Books blog. – From the Bout of Books team
I hope to get some good reading done during this time period because it'll be right after my friend's wedding weekend (where I'll be doing ZERO reading) and I'll want to catch up or get ahead for the month. I don't think I have any major plans during that week, aside from the WWE PPV Money in the Bank on Sunday the 19th. I won't get much reading done that day, but maybe some time before the show. I hope to get a few different types of books done (format-wise and genre-wise) throughout the week. My goals and general TBR ideas are below!
Goals
As usual, I looked at the reading math: I read 10 books a month, or 2.5 books a week. In order to be successful with BoB (aka reading more books than usual during one week), I will need to read 3-4 books. I'm going to say  completing three books plus one graphic novel will be my more specific goal.
TBR
I decided to focus on a few categories for this particular Bout of books. I'll be reading a graphic novel to count for a few of my current challenges, like the P Picky Pledge and Monthly Motif Challenge (this month is one sitting reads). I want to read one review copy to make some general progress toward my percentage on Netgalley. I also hope to read my book club selection for the month, as well as the blog tour book I'm scheduled to read by the end of May. Here are the titles:
Graphic novel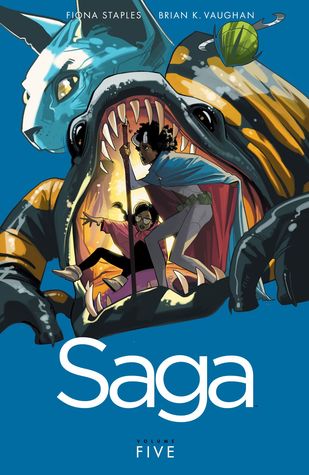 Review copy
Book club
Blog tour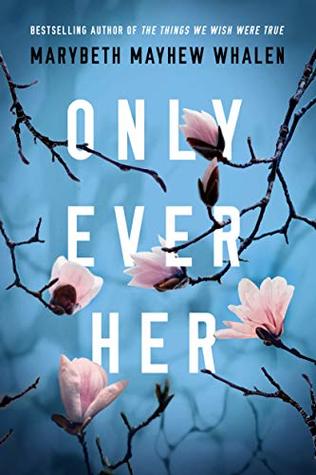 Tracking & Progress
Monday May 13th
Continued ROMANOV and listening via audiobook
Continued THE LOVELY AND THE LOST
Tuesday May 14th
Finished ROMANOV
Continued THE LOVELY AND THE LOST
Started HUNGRY HEARTS – decided to start this review copy and save NATALIE TAN for when I visit San Francisco later this month instead 🙂
Wednesday May 15th
Finished THE LOVELY AND THE LOST
Continued HUNGRY HEARTS – decided to start this review copy and save NATALIE TAN for when I visit San Francisco later this month instead 🙂
Started SAGA #5
Thursday May 16th
Continued HUNGRY HEARTS
Continued SAGA #5
Friday May 17th
Continued HUNGRY HEARTS
Finished SAGA #5
Saturday May 18th
Sunday May 19th
Total read so far: 3
Related Posts