I can't post today without noting how we lost an integral, wonderful part of our community last week. Grace from Rebel Mommy's Book Blog passed away from her hard-fought battle with cancer and she hasn't left my mind since. I've organized a digital "card" for bookish people who knew her to sign. We will share it with her family this week (Thursday) so please share what she meant to you for her husband and children to read. If you knew her, you loved her, because she was such a bright spot online, with her thoughtful comments and never-ending positive attitude. Donations can be made in her memory to her charity organization of choice, METAvivor, here. I will also be organizing a simple reading challenge, #ReadForGrace, to take place on her birthday this year (October 14th) so stay tuned. <3
---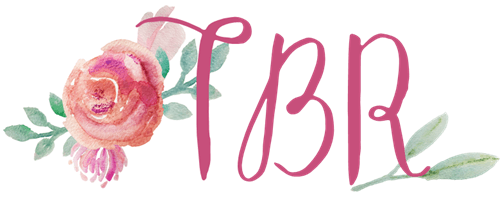 My monthly TBR feature here shows my progress based on last month's TBR, my plans for this month, and anything else I might be thinking about from a reading perspective. Sometimes I feature a little poll at the bottom so you guys can help me figure out a certain title I should read from a group of books.
July Progress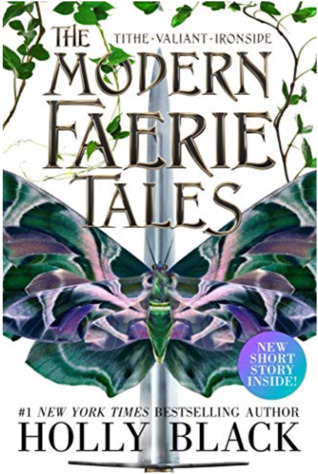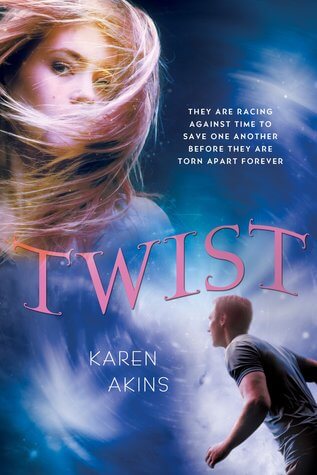 This past month was actually kind of segmented on a week-by-week basis. The first week involved some good summer stories during my staycation. The second week was for week-long readathons and/or book clubs (Faerieathon and All Grown Up Book Club). The third week was for reading blog tour books. The fourth week was for the Reading Rush readathon, which did a great job of capping off my July TBR and getting some challenges completed. The last shorter week of the month is about finishing some things off as we speak.
---
Up Next in August
ARC August
? It's the most wonderful time of the year ? I love ARC August for some reason! I created my own ARC April and it was super beneficial/successful for me. I knew I needed to push on and do the OG event as well! As usual, it's hosted by Read Sleep Repeat and was created to catch up on ARCs and get ahead on upcoming pub dates by focusing on reading review copies all of the month. I always have some required reading for book clubs or other events, so I try to set reasonable goals for how many ARCs I'll read.
My standard review copy reading schedule for each month usually includes one backlist, two pub month/ upcoming releases within the next month, one far-in-the-future book I can't wait for, and one freebie that can be from any of those categories. Because I want to get 10 ARCs read during August, I'm going to double that approach with the following setup and TBR. A few things about this plan: I'm going to substitute one of the "pub month" categories to be a "physical ARC" one since I tend to forget those exist… I also will have the other "pub month" book selection actually be a September release because weirdly I don't have any August ARCs coming up…? Also, I chose 10 ARCs as my goal for this one because that's my standard goal for each month in order to read my 120 books for 2019. I knew I wanted to read that many ARCs, so any non-review-copies I read will be bonus books only… if that makes sense.
Backlist
September
Physical
Far Pub Date
Freebie
Past Perfect Life by Eulberg | Well Met by DeLuca | A Curse So Dark and Lonely by Kemmerer
Love on Lexington Avenue by Layne | The Last Resort by Stapley
I have my first set of review copies for ARC August lined up. PAST PERFECT LIFE just came out within the last couple of weeks and I'm dying to finally read this one. WELL MET is an upcoming release that has some good reviews from friends so far. My physical ARC is, as usual, A CURSE SO DARK AND LONELY. I am finaaaally going to get to this damn book. I selected it for book club and it's the group read for the Disney challenge below, so I literally must and will read this. LOVE ON LEXINGTON AVENUE is my far-away release because I'm dying to read these friends again and THE LAST RESORT is my freebie pick.
Backlist
September
Physical
Far Pub Date
Freebie
All Eyes on Us by Frick | She's the Worst by Spieller | Fame Adjacent by Skilton
Ricochet by Berla | We Came Here to Forget by Dunlop
Aaaand the second set of ARCs for this challenge! ALL EYES ON US is past due but intriguing, so I should get to it. SHE'S THE WORST is coming up in September and I'm looking forward to seeing how this sister road trip pans out. FAME ADJACENT is actually another road trip-oriented book and that covers a physical review copy to read. RICOCHET has a far pub date but I'm kind of dying to read it. And finally, my freebie is WE CAME HERE TO FORGET. As you'll see in the Disney Readathon below, many of these fit into those categories.
Non-ARCs
FaerieAThon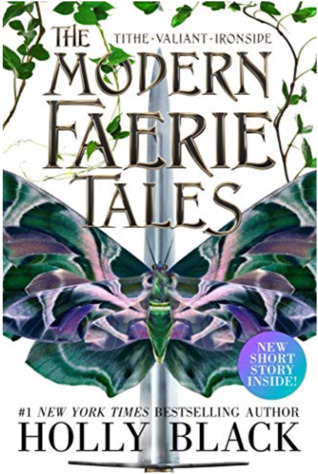 Ironside by Holly Black
I can't believe this segment of the readathon is coming to a close! I've done TITHE and VALIANT, so August is for IRONSIDE. I haven't fully decided if I'll reread THE DARKEST PART OF THE FOREST for next month just because I'm super picky about what I reread and this book was okay for me. I will probably track down an audiobook, hopefully, and listen to it in the background at work. Why I am I talking about that? July is IRONSIDE. Goodbye.
The Diviners Readalong
The Diviners by Libba Bray
This is another readalong that I'm super excited to start! I've been seriously NEEDING to read more Libba Bray than just my beloved Gemma Doyle series and this is the perfect motivation to do so. I don't do a lot of non-contemporary in the summertime but it's great that the readlong goes from August to November, since the last 3/4 months are my favorite time to read paranormal/fantasy. There are page breakdowns for this one so I MIGHT follow the guidelines, but because of ARC August I might end up just listening to the audiobook for this throughout the month instead.
Challenge Business
Monthly Motif Challenge – Mode of transportation: I have two books that sort of fit based on my ARC selection. This may change when I actually start reading other books, but whatever. SHE'S THE WORST seems like a road trip story but I'm not sure – I know it involves a day out and about Los Angeles, so there will definitely be driving and/or public transportation. FAME ADJACENT involves a road trip across the country; that will definitely count.
Picky Pledge – Different format: I'm not actually reading my physical copy of MODERN FAERIE TALES most of the time (I've been using Scribd for ebook and audiobook versions of the books), but I'm going to be aggressive here and count it for the Picky Pledge. I specifically bought this book in a different format (the bindup edition) than the others I already own.
Disney Readathon
I decided on a whim to participate in the Disney Readathon, which is taking place throughout the month of August. Why not confuse my life with more and more challenges? You pick a Disney team (Tangled, Aladdin, Mulan, and Lion King) and then read according to those challenge prompts. There's a map involved that shows which order to read the books in too. While I would normally IMMEDIATELY pick the Lion King team, followed by Mulan as a close second, I am actually joining Team Tangled for the readathon. The only reason for this is because each team has a group book to read and they're going to be reading A CURSE SO DARK AND LONELY, which was the only group book I want to read and one that's already on my ARC August TBR for the month. I also like the bonus special ability that Tangled people don't have to read the books in order per the map. Here are the challenges, point allotments, and the books that I'm reading for each one:
Rapunzel – Read a book with glowing reviews (10)
For this one, because all of my books are review copies, there are plenty that haven't been published yet. I went onto Goodreads and found which book had the highest rating and most positive reviews that I was able to reasonably see. WELL MET doesn't come out for a little while but many friends have loved it already and it has a 4.27 rating on Goodreads. Yes, there are only 184 ratings, but it counts when most friends rated it 4 stars.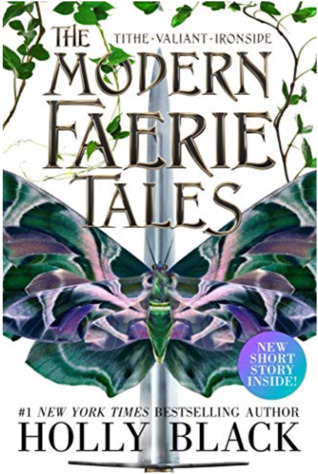 Flynn Ryder – Read a dark/mysterious book (10)
For me, it does not get any more dark than a Holly Black book… especially the insane ones in this series! I'm doing Faerieathon and rereading the Modern Faerie Tales right now. I don't think I ever read IRONSIDE in the first place so this is a new book for me. I know it'll probably be as dark and weird and creepy as the others in the trilogy.
The Snuggly Duckling Crew – Read a book with a dreamy cover (10)
I actually love many of the covers for my ARC August TBR! I could pick anything here, most likely, but THE LAST RESORT features a beach with palm trees. That's pretty damn dreamy! (Let's ignore that this book involves a tropical storm and the trees are moving sideways on the cover, okay?)
Mother Gothel – Read a book featuring a power-hungry character and out of your comfort zone (25)
I knew this would be a little harder for me because I could probably find books that fit either one of these categories, but it was challenging to find one that fit both. I usually only request review copies for books that are fully IN my comfort zone. I think that WE CAME HERE TO FORGET is most aligned here. The main character was a super driven athlete and the chapters alternate between her past and present. This is out of my comfort zone for various reasons and I'm not sure why I requested it!
Maximus – Read the group book (50)
As I said, the group book sealed the deal for me to be Team Tangled! I was already planning to read A CURSE SO DARK AND LONELY for a few reasons: the ARC is past due, we chose it for book club, and I need to get moving on my Retellings challenge. Boom, it also works here.
Special ability
Pascal allows you to blend in and stay hidden, so you can travel the map however you like and read the books in any order you please. I knew that this special ability would work well for me because I do still have some lingering mood reading tendencies! Unless a book has a strict due date, it's hard for me to plot out the exact order of books to read.
Related Posts