Here we are – somehow in the final three months of the year. Feels like just yesterday I was listening to Weezer's version of Africa on repeat with my friends on New Years' Eve and eating way too many tacos. I digress… I'm here to do my usual "holy shit I need to finish my challenges ASAP because they year is almost over" post. I had the realization that I should really try to push through in October/November:
Random goal I need to tweet now to put out into the universe: finish all of my 2019 reading challenges in November so I can read 90% Christmas books in December

— Lauren (@bookmarklit) September 20, 2019
I'm obviously a huge fan of a good ol' holiday romance, so unless those fit in with some challenges, I'd love to get my challenges out of the way as soon as possible! I'm going to talk about my current status for all of the 2019 year-long challenges I signed up for, plot out when to read certain books, and decide if I still even care about meeting certain goals. Spoiler: probably not.
Monthly Motif Challenge
This one is realistically the easiest to track what I might want to read because each month is a specific prompt to follow along with. I've been aiming to read two per month, and have succeeded so far, but we'll see what happens for the rest of the year.
Status: 2 books completed per monthly motif
Left to complete: 1-2 books per month per the new monthly motifs
October (Tricks and trades)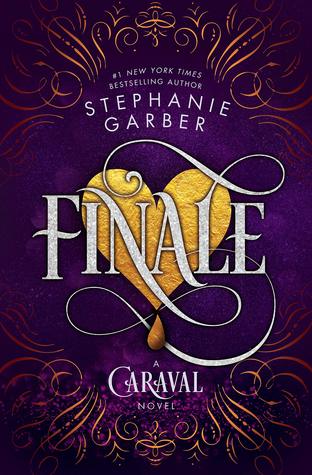 I'll definitely be reading BEFORE THE DEVIL BREAKS YOU for the Diviners Readalong, as that's the next one up. I just purchased the physical copy from a bargain bookstore and the audiobook from Libro.fm in preparation. I've been meaning to read FINALE since it was released and really didn't think I'd be able to wait until October, to include it for this theme, but here we are.
November (Seasons, elements, weather)
I want to get started a LITTLE earlier on my holiday romance reading this year too, even if it's just a quick novella. THE MATCHMAKER'S MISTLETOE MISSION involves a season/holiday and a weather element (snow) on the cover. I think that'll work. I also want to use another novella in this month – KISS ME IN SWEETWATER SPRINGS – because I need to read it before I read the next holiday romance set in Sweetwater Springs. The cover is super spring-looking so hopefully that plays into the story.
December (Last chance)
OPEN – I'm not going to plan which book(s) I read because any book (that isn't a holiday book) that is selected during December is likely a book that I'd been meaning to get to all year long. I can even apply this to other challenges, like any retellings I read in December for the challenge below would be last minute, last chance selections.
Retellings Challenge
I always think the Popsugar challenge is hardest to work on because the prompts can be quite obscure, but AS USUAL I struggled to read non-contemporary books. Most retellings tend to fall under the fantasy-ish (or historical, paranormal, etc.) umbrella for whatever reason. I have a few solid ones for the end of the year though!
Status: 6 books/bingo squares completed (goal = 10-15)
Left to complete: 4 books/bingo squares left to complete
October
I've been curious about STEPSISTER for a while and that will check off the one-word title prompt for this challenge. HIS HIDEOUS HEART is a standalone retelling, even though it's a book of short stories. STEPSISTER could work for that one too but I'm pretty sure it's one of the few retellings with a one-word title.
November / December
(Pick
one per month

from this group)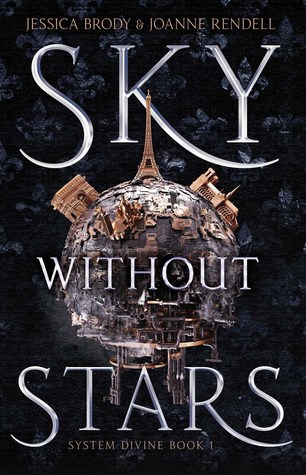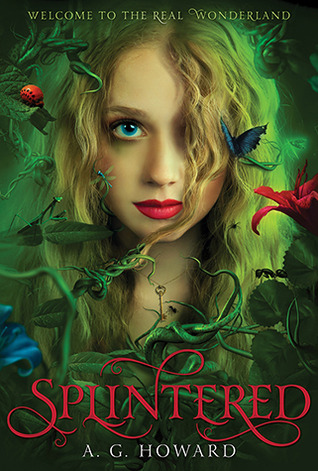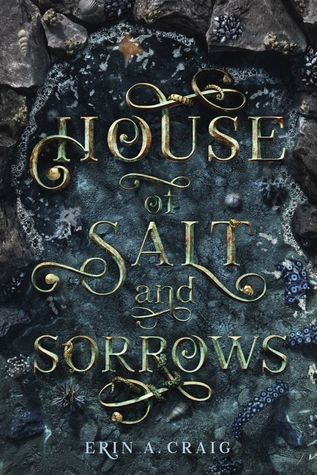 Because of how moody I can be, I knew I wouldn't be able to just pick two retellings (especially when there aren't TOO many jumping out from my TBR). I'll probably aim to read one in November and one in December. Here are the buckets they fill on the bingo card:
THE STOLEN KINGDOM – Aladdin retelling – Middle Eastern myth, indie book
SKY WITHOUT STARS – Les Miserables retelling – set in space
SPLINTERED – Alice in Wonderland retelling – Wonderland
HOUSE OF SALT AND SORROWS – Twelve Dancing Princesses retelling – debut author
STAIN – The Princess and the Pea retelling – over 500 pages
THE MAGNOLIA SWORD – Mulan retelling – Asian myth
PRIDE AND PREJUDICE AND MISTLETOE – P&P retelling – Bronte or Austin
Picky Pledge
I've done a good job of reading owned books this year (there were about 20 physical copies completed at the time of writing this) but those included gifted books and physical review copies. I wanted this Picky Pledge to be about books I've purchased in one way or another. I'm going to be taking some liberties with these fitting the prompts but oh well.
Status: 9 books completed from the prompts
Left to complete: 3 books to fit the prompts
October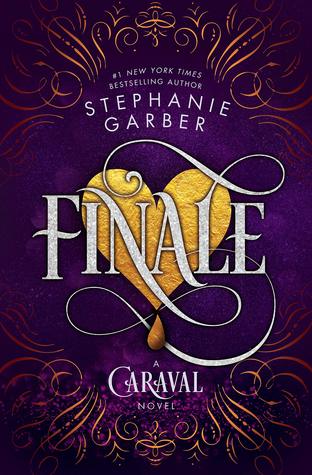 BEFORE THE DEVIL BREAKS YOU, as discussed in other posts, was recently purchased by me in two different formats. I have the audiobook and the physical copy, as I'll be alternating between them during this round of the readalong. I'm going to push it a little bit because I bought FINALE in order to read it and complete the series, but there is and was so much hype around this series. That counts!
November
And finally, a book I bought for the cover: I had to go way back in my book buying life in order to pick this one out (luckily it applies elsewhere). I don't buy books for the cute covers anymore and rarely buy books, period. I'm fudging a little yet again because I really bought this mostly for the premise but whatever. The cover is nice haha. A WEEK OF MONDAYS will finally be read this year!
Popsugar Challenge
PHEW, this is the one I was most nervous about. I managed to read 35 books from this challenge, which is excellent, but AS USUAL the hardest prompts are saved for last. Luckily, quite a few of these fit with other challenges and reading goals!  Win-win.
Status: 35 books read so far (goal = 40/50)
Left to complete: 5 books/prompts to complete
October
I read THE SUMMER HOUSE (by Hale) back during the summertime and knew I could complete this challenge easily with that kind of title. Time to read my second book that shares the same title even though summer is over and I am annoyed at myself for waiting until October.
November
A WEEK OF MONDAYS is a Groundhog Day kind of book, which should definitely count as a book that takes place in one day (even if it's multiple days but the same day being repeated). I will read the KISS ME IN SWEETWATER SPRINGS novella because it has "sweet" in the title. I had THE GUERNSEY LITERARY AND POTATO PEEL SOCIETY on my TBR because people loved it, I was curious about the movie, and I like books written in letter format. This one actually was published posthumously as well. I've heard good things about the audio version, so that will be nice. And finally, CALL DOWN THE HAWK is one that literally just came to me to use for written by a musician. I'm so pumped!
Related Posts