Another round of a quarantined work day in my life!
---
It's Friday y'all, right before a long weekend, and I have to say… I am in desperate need of a day off. So, this is a very welcome Friday!! If all this corona stuff didn't happen, I would have had a day off last weekend for my friend's bachelorette trip so I am definitely feelin it right now. Here we go!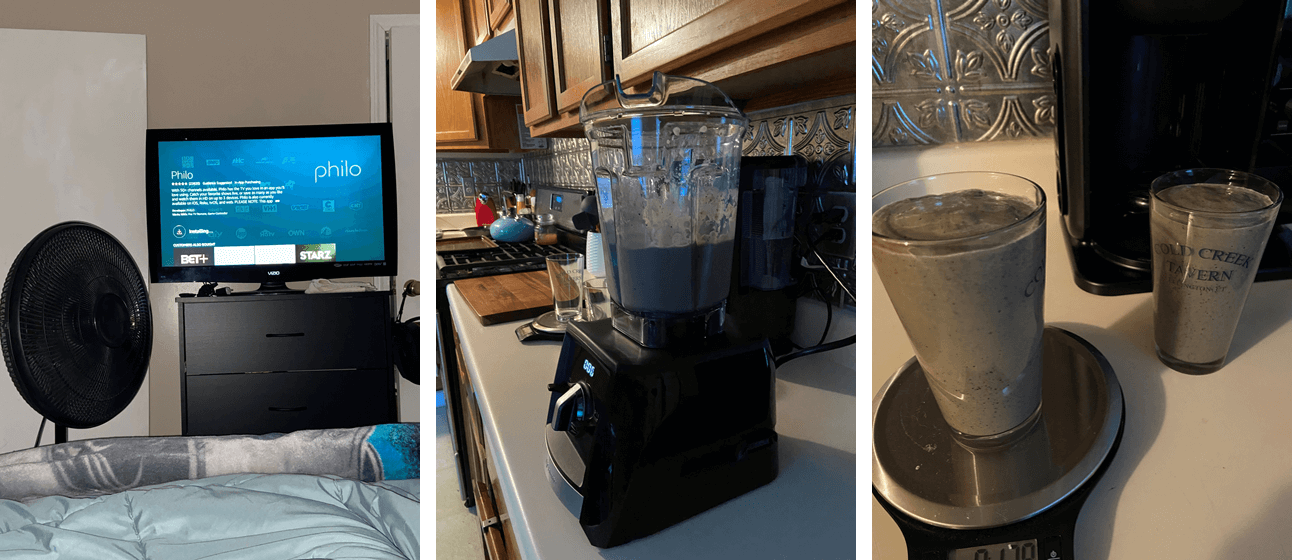 I woke up early this morning and dicked around on my phone as usual. I downloaded the Philo app to the TV so I could watch my movie. I had to pee (lol) so I got out of bed somewhat quickly, compared to usual, and came down to find Chris making our now traditional morning smoothies. Our Vitamix is amazing!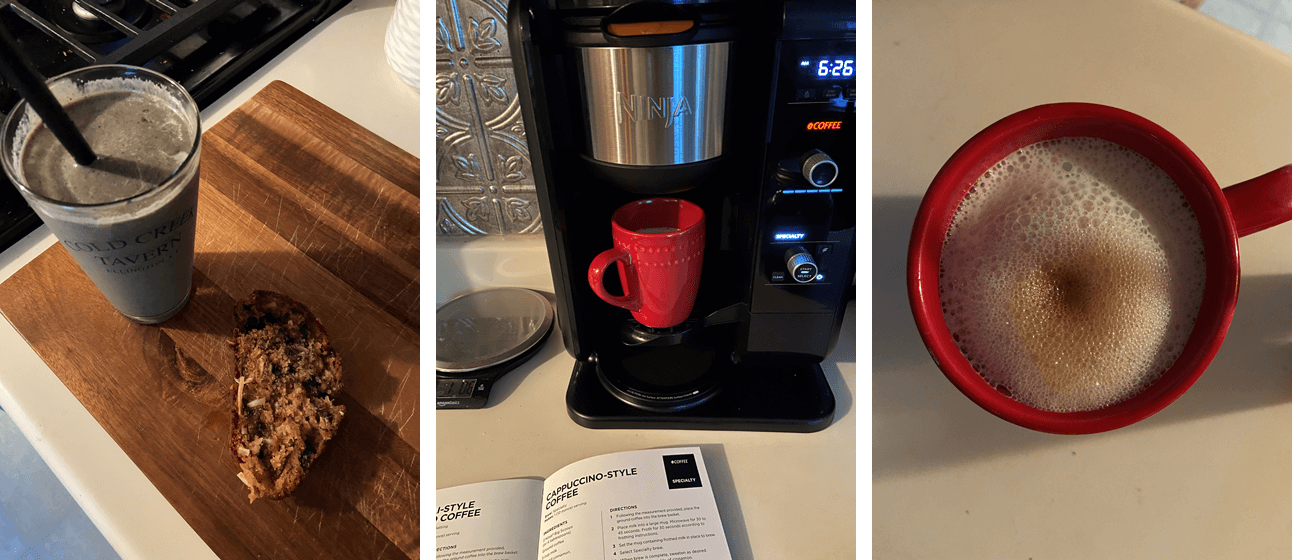 He usually delivers it to me in bed when he leaves for work around 6:30 but I snagged it from him, grabbed my piece of banana bread, and decided to try a cappuccino with my new coffee machine. Yes, we've upgraded all of our appliances basically lol.
I took my two beverages back up to bed to watch the latest Aurora Teagarden movie from Hallmark on demand. I tried to watch the other day but ended up getting distracted with other things, so I restarted it to catch up and finish. It was a solid one as usual! I don't know why I'm such trash for these movies. I did a bit of meal planning on a new app (Favoreats) to test it out and I like it so far! You can import some Pinterest boards (max 3 for a free account) and develop your meal calendar. I'd been using a paper calendar for it lately but was sick of erasing when things changed. With this app, I can just move things around. I placed my Stew Leonard's order for pickup on Saturday. We're not desperate for groceries but I've been wanting to take a special trip down there because I miss it. They have the best snacky items that I wanted – really tasty storemade guac and salsa with tortilla chips, apple cider donuts, Chicago mix popcorn, rainbow cookies! Ugh I'm ready for that journey on Saturday.
I also watched a bit of YouTube as always, updated my calorie counting app, and headed downstairs for the day. My OOTD (for the morning at least) was some sweats with my little Pusheen slippers.
I took photos of the coffee maker and blender we decided to post on our town's free page – I got interest for both within a few minutes! It was 70* already at 10am so you better believe I posted up outside all damn day. My boss told me to have a low-key work day because we're in the final stages on a lot of things. I planned to spend most of the day working on the blog, reading my book, and getting my work done in between since I can't really end "early" when I have a phone call scheduled at 3:00. I went in to test out making a frappe with my coffee maker (cold brew) and blender. It turned out okay but I definitely need some kind of flavored syrup and more ice (we didn't have enough). It ended up being a slightly frozen iced coffee but I'm not mad about it, especially when topped with whipped cream.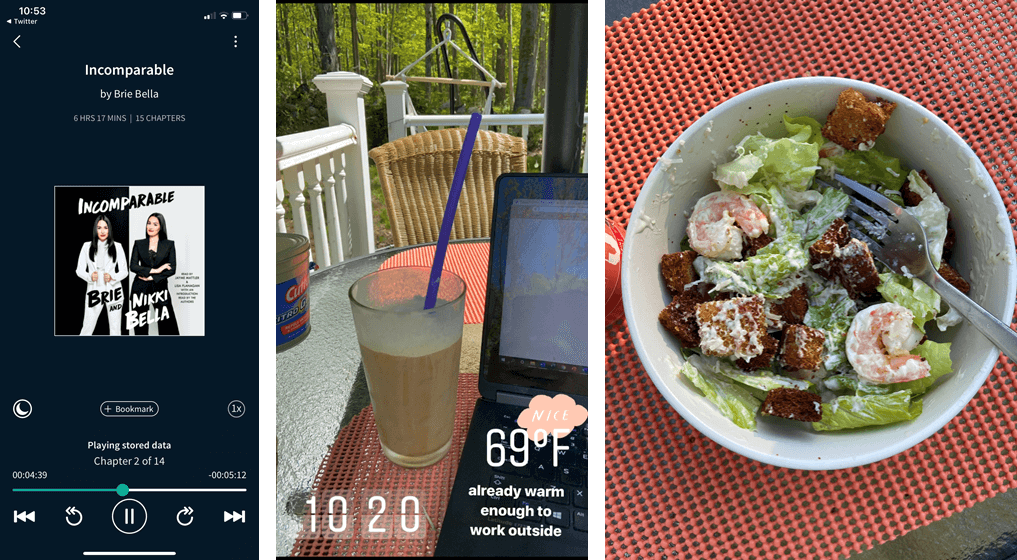 I decided to spend my day listening to the Bella Twins memoir, Incomparable, because I thought it would be good background noise while working and I can finally progress on my reading challenge lol. Of course I forgot to take a picture of my lunch so I decided to include a photo of my dinner from last night, since it was basically the same! We had shrimp caesar salads for dinner with homemade croutons and today's lunch was more caesar salad but with chicken instead.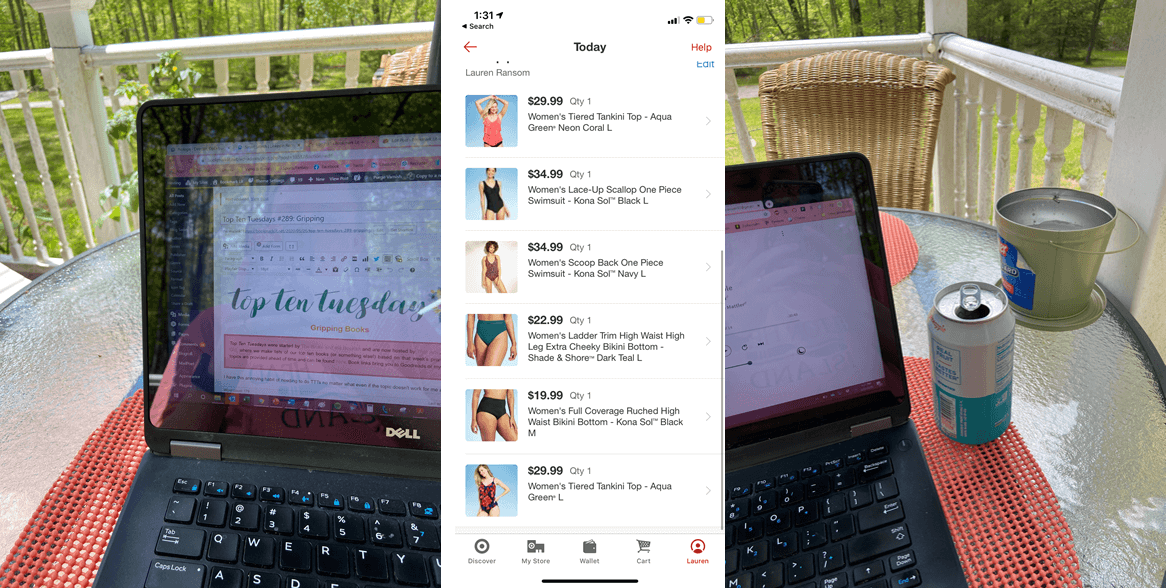 After lunch, I worked up my TTT that was posted yesterday. I just haven't been motivated for blogging lately so it was pretty half-assed. I didn't do much work-wise after lunch aside from quick calls until my 3pm phone interview. I hung outside watching YouTube or listening to my audiobook, drinking my Spindrift. I also ordered some BOGO bathing suits from Target because I definitely need some more and I'm just praying one of them fits haha.
Chris came home from work so we relaxed on the patio a little bit before thinking about dinner. I read some of Paradise Cove by Jenny Holiday in my hammock before I got a little too hot directly in the sun lol. I headed inside to have one of our new Spiked Smoothie beers from our favorite brewery.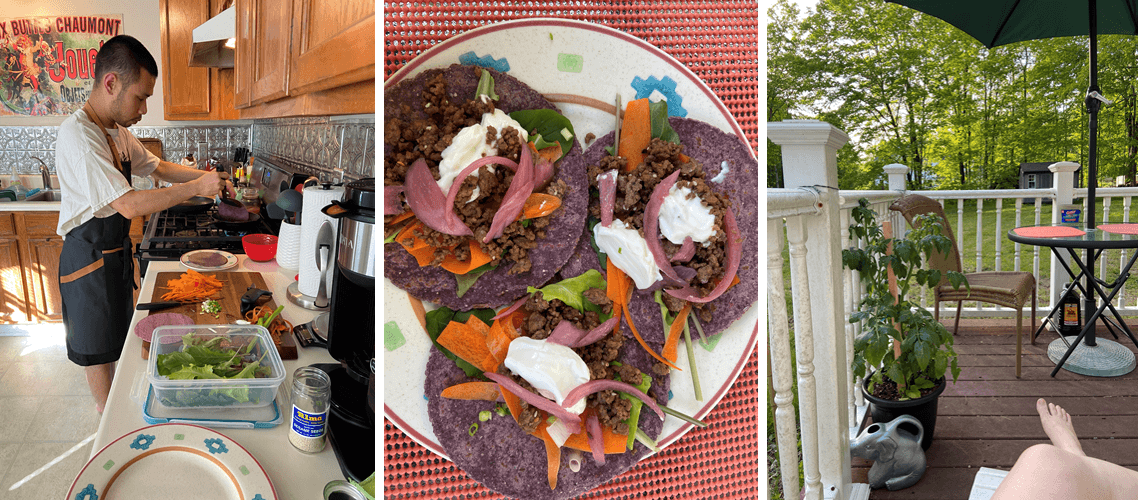 We decided to make the sesame beef tacos from Jessica Braun (I love her channel and the weekly vlogs they put on her husband's channel), which were so good! They're basically Asian-style so we topped them with pickled onions, carrots, lettuce, scallions, cilantro, and sour cream. After eating dinner on the patio, we settled in with our drinks on the Adirondack chairs.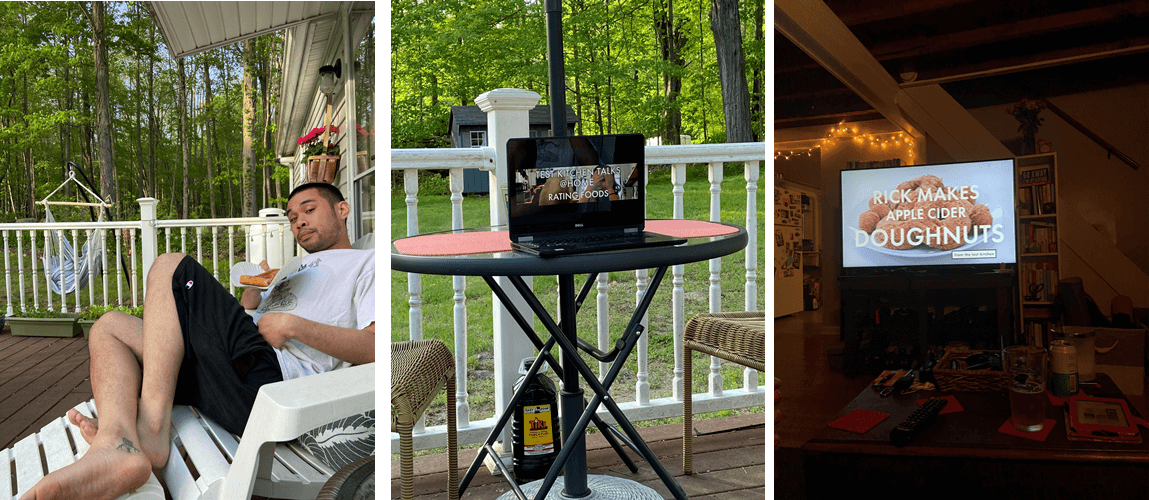 Chris snacked on a leftover piece of pizza from his work lunch lol. We spend our Friday nights binge-watching Bon Appetit on YouTube, so we started the process on the patio, setting up the laptop on the table and using our new portable speaker for sound. We didn't enjoy the wasps that kept coming around, so we headed inside. We spent the rest of the night watching the BA test kitchen before heading off to bed!
Related Posts