My new Spotlight feature highlights anything within the bookish world that I feel deserves a spotlight for a few minutes – publishers (or more specifically, imprints!), new or old favorite authors, bookish people/bloggers, covers or cover trends, topics/genres within books, and anything else that should be on your radar.
Suzanne Young
It's no secret that I'm a huge fan of all of Suzanne Young's books. Seriously, I've enjoyed every single one of them without exception. I thought that, in honor of her new cover reveal that happened last week, I would share a spotlight on her books and amazing series!
Suzanne Young has so much range in her writing. She has dystopian and near future sci-fi series, as well as creepy or heartwarming or generally fantastic standalones. Her writing talent seriously knows no bounds.
Just Like Fate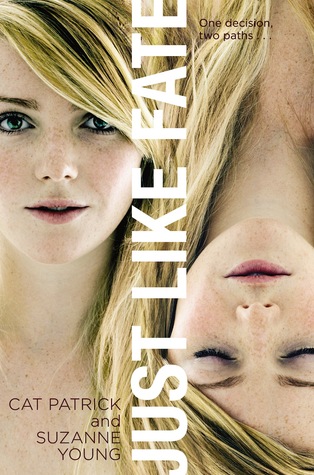 I've always been a sucker for books that involve some kind of parallel timeline or riff on multiverses. Every decision we make can totally change everything (the butterfly effect!). You never know what your life would be like if you made ANY decision in the opposite way. JUST LIKE FATE is the first book I read involving Suzanne Young (co-written with Cat Patrick).
This story centers around Caroline and one seemingly-small decision. Her grandmother is sick and she's been by her side the entire time. She's finally deciding that maybe she needs a night away from it all. Should she stay with her grandma one more Friday night, or should she go to a party and live her life?  Her life, and therefore the story's narrative, get split into two paths. We follow both timelines for Caroline and what happens in her life for each of the decisions.
This book was a perfect introduction to Young's writing and I was eager to dive into her big series next!
The Program
If I thought I enjoyed JUST LIKE FATE, seriously… THE PROGRAM series completely blew me away in every way possible. I would have loved for it to continue forever. I didn't rate a single installment in the series less than 4 stars. The world she created and continued to weave throughout so many books, novellas, prequels, and sequels… genuinely never predicted anything.
I can't emphasize enough that this dystopian kind of near future series was unbelievably good. The story follows a handful of characters in some companion novels but the key players basically stay the same. In this world, teen suicide is an epidemic and the solution is "The Program." Sloane, the MC of the first book and a few others, tries to get to the bottom of what's really happening throughout the series.
Hotel Ruby and All in Pieces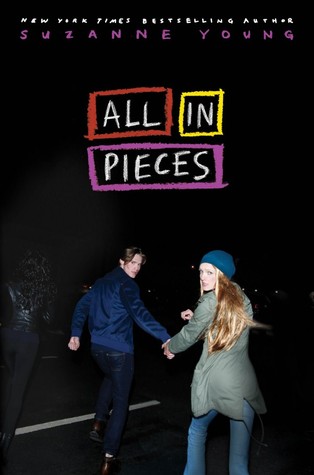 I'll admit that HOTEL RUBY was my least favorite book of hers, but I still couldn't put it down. I really love her writing! I was intrigued until the very end of the story. It centers around a creepy hotel that Audrey and her brother keep extending their stay at. I don't want to give too much away!
ALL IN PIECES is another solid standalone from Young. In my review, I said: "Lesson learned: don't sleep on a Suzanne Young book even if it doesn't sound like a ~me~ book." And seriously, I learned that lesson. I don't read a lot of books with heavier topics these days and I put off reading it for a couple of years for that reason. I ended up seriously loving it. It was so heartwarming and unlike any of her other books, in a great way!
Girls with Sharp Sticks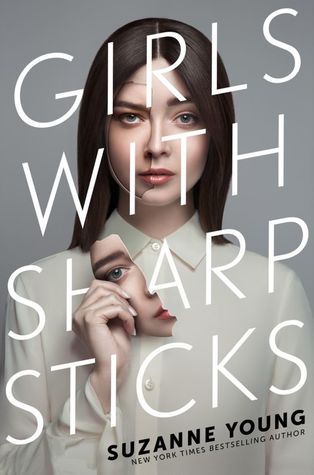 And finally, her most recent (amazing) project – the GIRLS WITH SHARP STICKS series. I knew from the get-go that I wanted to read this series for a million reasons. Even if Young didn't have her name attached to it, the premise of an all-girls boarding school with dark secrets and a major plot around smashing the patriarchy is enough to draw me in. But BECAUSE she wrote it, it was even better than I could have expected! Twisty and addicting throughout both books so far!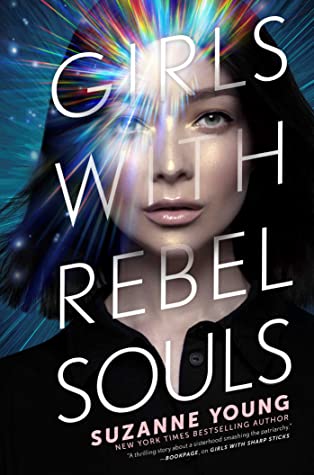 GIRLS WITH REBEL HEARTS is the third and final book in this trilogy and I cannot wait to see what Mena and her friends do next. Here's the gorgeous new cover release (above) and temporary Goodreads synopsis:
The girls make their final stand in this third and final novel in the thrilling, subversive near-future series from New York Times bestselling author Suzanne Young about a girls-only private school that is far more than it appears to be.

Never underestimate a girl with a rebel soul…
---
I hope my excitement about Young's books inspires you to pick one (or multiple!!) of them up for yourself, if you haven't already. I truly believe she has a book or series for everyone, since her writing spans multiple genres. I'm always eager for a new release from Young and her book-writing future better be far from over!
Related Posts