I loved filling out Jamie's survey in 2014, 2015, 2016, 2017, and 2018. This is the 10th time she's hosted this survey and it's so fun to see what everyone chooses for the categories. Last year, I didn't allow myself any duplicates. I'm going to try to keep them to a minimum for this survey, but it feels impossible. I'll need to have a few. To learn more about it and see a blank set of questions, check here! It was so fun to reread my answers for last year, since I copied that survey here to clean out and fill out.

Number of Books You Read: 123
Number of Re-Reads: 4 | Number of DNFs: 7
Genre You Read The Most From: Contemporary
1. Best Book You Read In 2018? Totally cheating and adding multiple categories! (Not including rereads.) See a full list of my "best reads" of the year (5 stars and 4.5 stars) here if you're curious.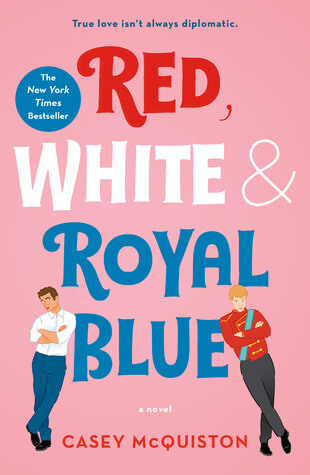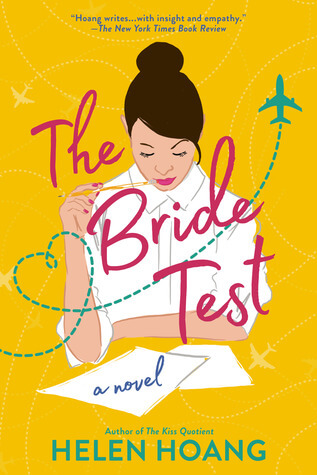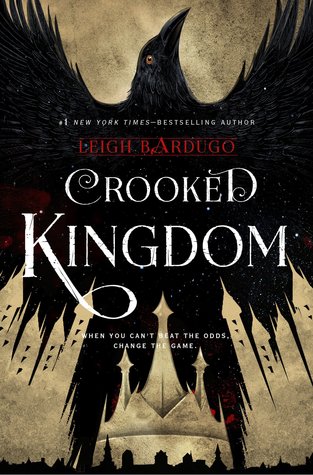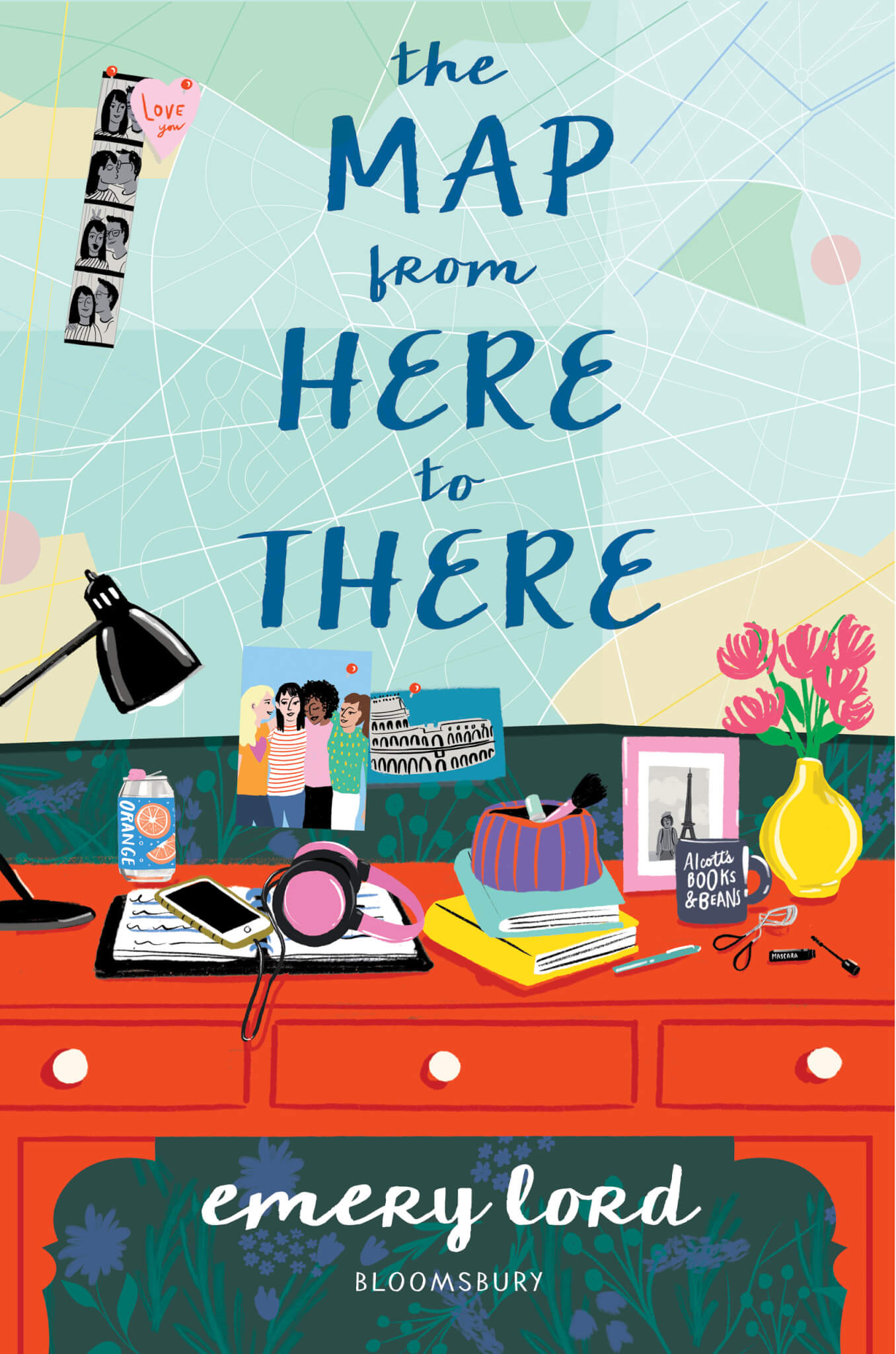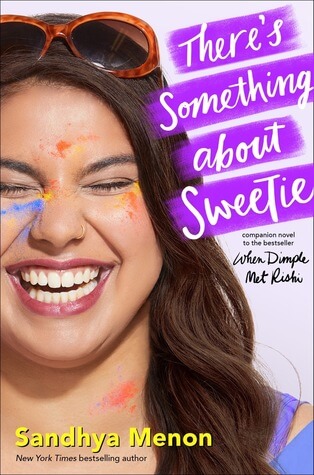 2. Book you were excited about and thought you were going to love more but didn't? I feel like I had quite a few books that disappointed me this year or didn't live up to what I was expecting them to be. The biggest disappointment overall was probably Of Curses and Kisses by Sandhya Menon. I built it up thinking it would be my favorite book of the year and ended up not connecting to the main characters. Still super hopeful for the rest of the series because I loved the setting and overall set up of fairytale retellings set in this boarding school.
3. Most surprising (in a good way or bad way) book you read?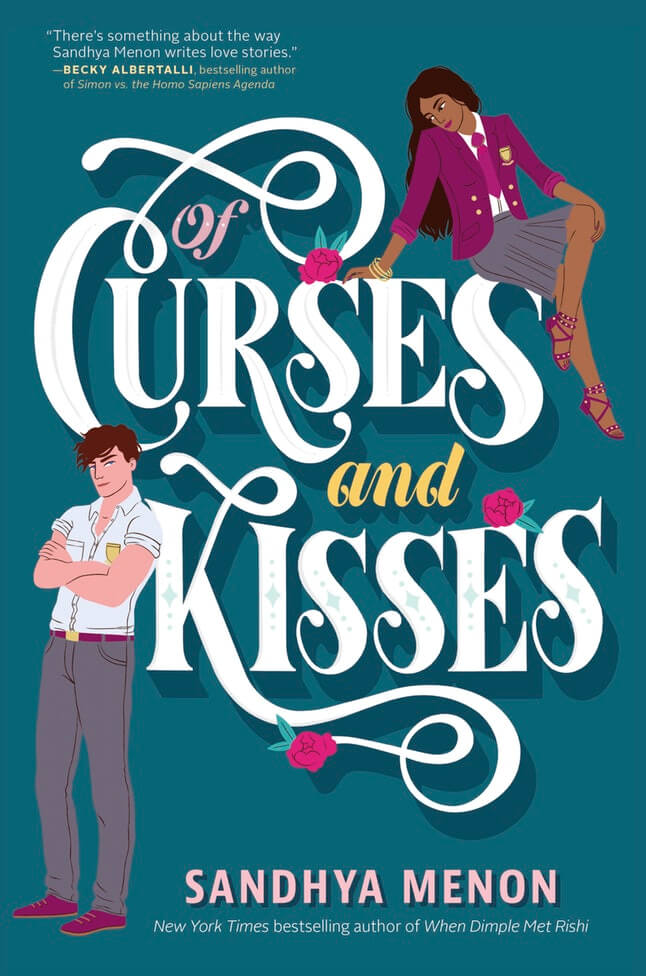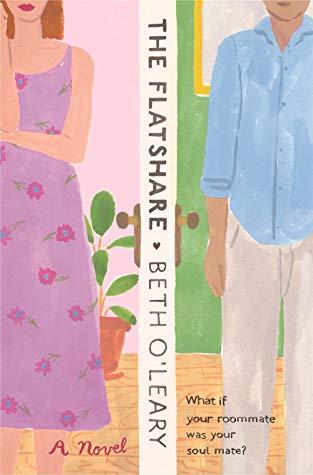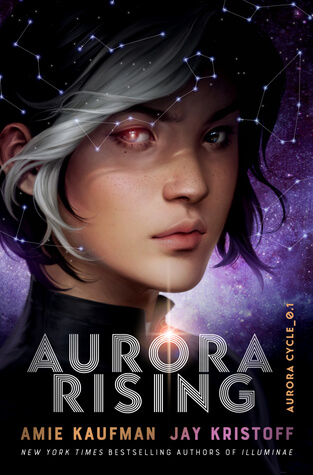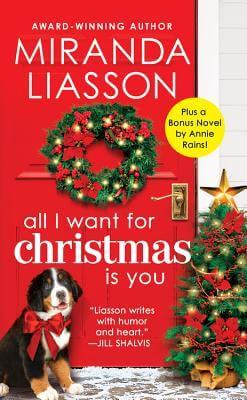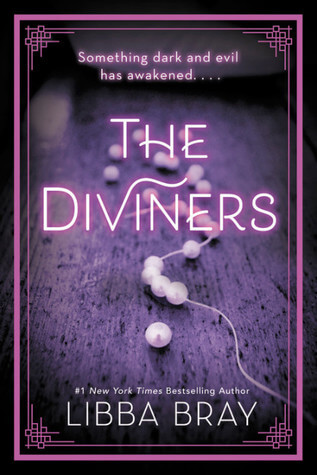 4. Book you pushed the most people to read (and they did)? I have to keep a similar answer: I hosted another readalong with Forever Publishing to read All I Want for Christmas is You by Miranda Liasson, so I technically probably helped push people to read that one this year!
5. Best series you started in 2019? Best sequel of 2019? Best series-ender of 2019?
6. Favorite new author you discovered in 2019? I finally read my first books by Christina Lauren this year and I was not disappointed! I'm surprised too, honestly, because a lot of friends enjoyed their earlier books but haven't loved the more recent ones. I've read their two most recent releases and adored them! I think they're less steamy overall and people were used to less rom-com-ish ones from them.
7. Best book from a genre you don't typically read/was out of your comfort zone? I didn't do a lot of this, sadly. I think I'm mostly happy about the fact that I read His Hideous Heart (an anthology edited by Dahlia Adler) because it was all about Edgar Allen Poe retellings. I'm not big into classics or Poe really, but I was so intrigued by this one that I decided to read it. It ended up being a top read of the year!
8. Most action-packed/thrilling/unputdownable book of the year? I read six books in one day this year! Most were quick contemporaries or graphic novels though, so I think the most unputdownable book would really be When the Light Went Out by Bridget Morrissey. That definitely doesn't mean I liked it that much, but I read it so quickly and was damn addicted.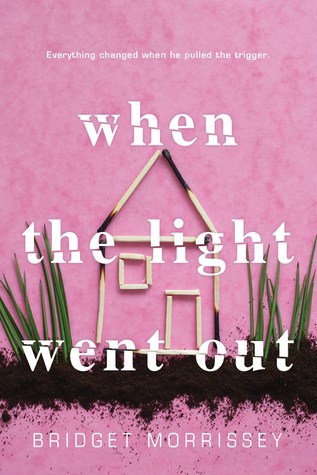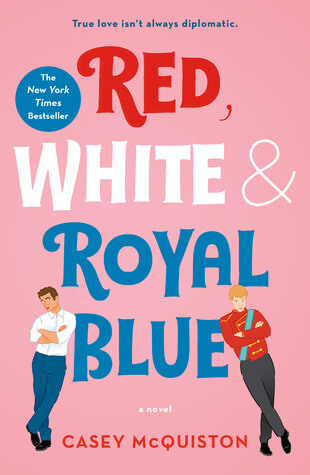 9. Book you read in 2019 that you are most likely to reread next year? I know I don't like to duplicate here, but Red, White and Royal Blue by Casey McQuiston is probably the only book I would consider rereading as early as next year. I don't reread a lot and it's usually for series-catch-up but this book was so delightful, I'd consider reading it again immediately.
10. Favorite cover of a book you read in 2019? As usual, here's a quick snapshot of my "cover love" shelf on Goodreads and the books I read this year on that shelf. Most of them are pretty decent but no super standouts to me.
11. Most memorable character of 2019? I started 2019 with Famous in a Small Town by Emma Mills and it was a great choice, as expected. I adored the friend group in this book so I'm going to collectively say that they were memorable characters for me.
12. Most beautifully written book read in 2019? There's something about Maggie Stiefvater's writing that just grabs me… even though half the time I don't feel smart enough to even know what she's talking about. It's probably an obvious choice here but Call Down the Hawk was certainly written beautifully.
13. Most thought-provoking/life-changing book of 2019? I didn't read a lot of books that would qualify as life-changing, but I think Those Other Women by Nicola Moriarty had me challenging my perspective quite a bit. It's about this war between mothers and non-mothers, both refusing to understand the other side's struggle.
14. Book you can't believe you waited UNTIL 2019 to finally read? Again you know I hate duplication but it has to be done here. I know Madalyn would agree! I cannot believe it took me this long to *finally* start The Diviners series by Libba Bray. It's just so wonderful and timely and fascinating and ugh this group of friends!!!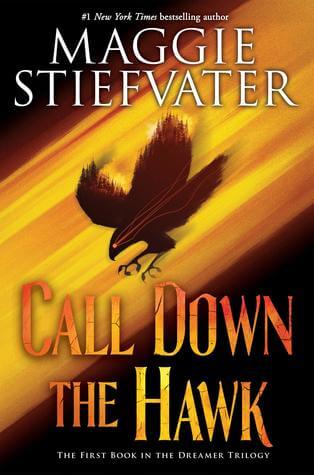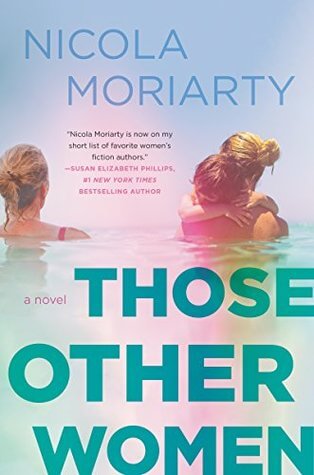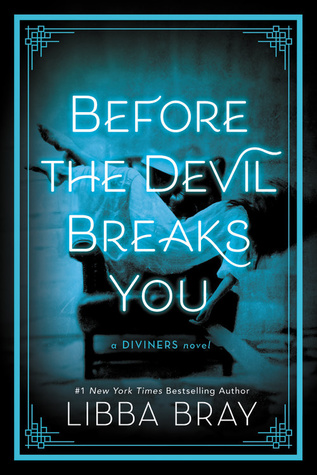 15. Favorite passage/quote from a book you read in 2019? I definitely need to do better with quotes in 2020! Luckily I remember marking quite a few wonderful ones on Goodreads. Instead of repeating more books I've already listed (because you know I could do that immediately), here's my favorite from Before the Devil Breaks You by Libba Bray.
"We are a country built by immigrants, dreams, daring, and opportunity. We are a country built by the horrors of slavery and genocide, the injustice of racism and exclusion. These realities exist side by side. It is our past and our present. The future is unwritten. This is a book about ghosts. For we live in a haunted house."
16. Shortest and longest books you read in 2019?
17. Book that shocked you the most? I always split this into a few categories but honestly the ones listed for plot twist and jaw-dropping ending could be swapped. So wild!
18. OTP OF THE YEAR (you will go down with this ship!): I read a lot of contemporary romance this year, as fucking usual, so this was slightly hard… but Arthur and Ben slayed me. Just so damn shippy and lovely… minus (spoiler) the goddamn ending.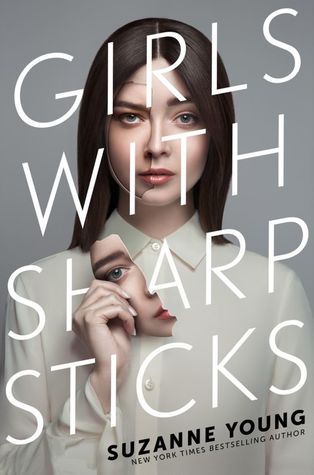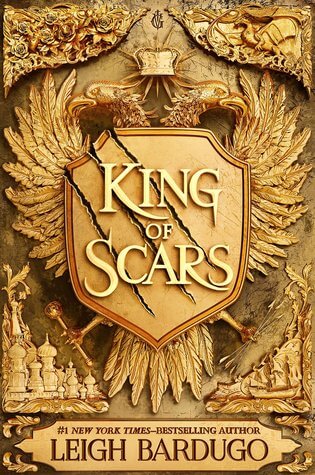 19. Favorite non-romantic relationship of the year: I really loved the group of women in the Central Park Pact series by Lauren Layne. They all discover, at his funeral, that they're married to, dating, or sleeping with the same man. It was awesome to see their heartbreak turn into true friendship and how they supported one another no matter what.
20. Favorite book you read in 2019 from an author you read previously: I think Field Notes on Love by Jennifer E. Smith is a pleasant surprise worth mentioning. I've read a handful of books from her backlist and they were middling for me, around the three-star range. This book was wonderful.
21. Best book you read in 2019 that you read based SOLELY on a recommendation from someone else or peer pressure: I didn't read a lot of books based on peer pressure, but I certainly wouldn't have picked up Mooncakes by Suzanne Walker if it weren't for booktube and people discussing it a lot!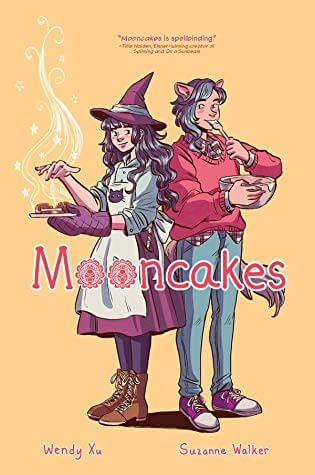 22. Newest fictional crush from a book you read in 2019? I didn't add a lot of book boyfriends to my list this year unfortunately. I don't even remember a lot about Alex from Don't Date Rosa Santos by Nina Moreno, but I know their romance was low-key and swoony. He was so cute.
23. Best 2019 debut you read? I need to keep better track of debut authors yet again… I reallllly enjoyed The Devouring Gray by Christine Lynn Herman. I put off reading it because it was slightly out of my comfort zone, but it ended up being so good! I can't wait for the next book!
24. Best world-building or most vivid setting you read this year? I'm a huge fan of cozy small town settings, so I have to follow that formula again this year. Small Town Hearts by Lillie Vale featured a small coastal Maine town, which was EASILY the best part for me. I would love to revisit.
25. Book that put a smile on your face/ was the most fun to read? I smiled like a butt reading so many books this year but I think 10 Blind Dates by Ashley Elston made me so happy! It was a perfect light holiday read with a huge family, great friends, and a fun concept.
26. Book that made you cry or nearly cry in 2019? I haven't talked about this book yet despite really loving it, so now's a good time to mention Night Music by Jenn Marie Thorne. According to my Goodreads shelves, this one made me cry or tear up.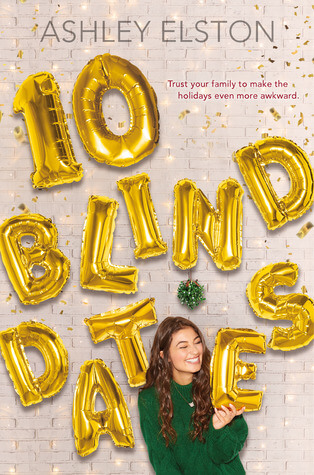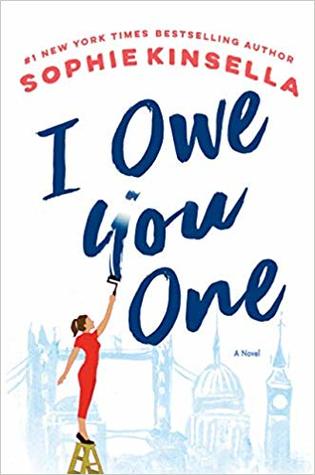 27. Hidden gem of the year? Books about sisters always get me! I enjoyed She's the Worst by Lauren Spieller and was surprised to see that it doesn't have a lot of Goodreads ratings.
28. Book that crushed your soul? I have to repeat yet again that Crooked Kingdom by Leigh Bardugo is a soul-crushing book that was easily one of my favorites. I can't believe I put it off for so long and honestly only read the book because it was necessary to read her next books about Nikolai.
29. Most unique book you read in 2018? I definitely did NOT love The Manic Pixie Dream Boy Improvement Project by Lenore Applehans, but the premise was definitely unique. It involved a world where everyone played some kind of trope in a book, and this story centered around the manic pixie dreampeople.
30. Book that made you the most mad (not necessarily that you didn't like it)? I'm usually not disappointed by Sophie Kinsella's books, but I Owe You One was SO frustrating. The main character was terrible and irritating and punchable… and her family was even worse. I hated all of the damn characters.

1. New favorite book blog you discovered in 2019? I have to unfortunately say the same thing as last year… I really didn't discover a lot of book blogs! I started following so many lifestyle blogs. However! I did get further into booktube. My two favorites are Library of Alexa and Chelsea Dolling Reads.
2. Favorite review that you wrote in 2019? For the Queen of Nothing release, I did a whole write-up on my experience with FaerieAThon, rereading Black's books, seeing her on release day for QoN, and then I reviewed the book. I tend to enjoy review posts that offer a little bit more than just a review!
3. Best discussion/non-review post you had on your blog? I had a lot of views on some posts I really enjoyed this year, like my TBR cart setup and organization, setting up my 2019 bullet journal, and PopSugar reading challenge ideas.
4. Best event that you participated in (author signings, festivals, virtual events, memes, etc.)? I was able to see Sarah Dessen again with my sister in the summer before she left for college. I then went back to An Unlikely Story to see Holly Black in conversation with Cassandra Clare!
5. Best moment of bookish/blogging life in 2019? I really enjoy working with Forever each year for the holiday readalong. I think it's so nice to partner with a publisher that you love. I wrote a post about them back when I debuted my Spotlight series if you're curious.
7. Most popular post this year on your blog (comments or views)? I wrote a post detailing my new Artful Agenda usage and it REALLY took off! I think a lot of people must have searched on Google for reviews of the program before signing up, then found my post. I got sooo many referral clicks that way.
8. Post you wished got a little more love? I think again any of my personal posts would be great. I've started expanding a lot more beyond books just because I find it fun to write about my life, my favorite things or purchases, health/beauty, recipes, etc. and hope others enjoy those posts too.
9. Best bookish discovery (book related sites, book stores, etc.)? I started using a bullet journal for 2019's reading and blogging, which was quite nice. I also thoroughly enjoyed using more spreadsheets this year, including a database for my review copies and sometimes a calendar sort of situation for planning out my reading schedule during busy months.
10.  Did you complete any reading challenges or goals that you had set for yourself at the beginning of this year? You can come back to the blog on Wednesday and see in my reflection/wrap-up post 😉 In the meantime though, I'll say that I didn't finish my challenges because I just stopped caring… I did meet my Goodreads goal though.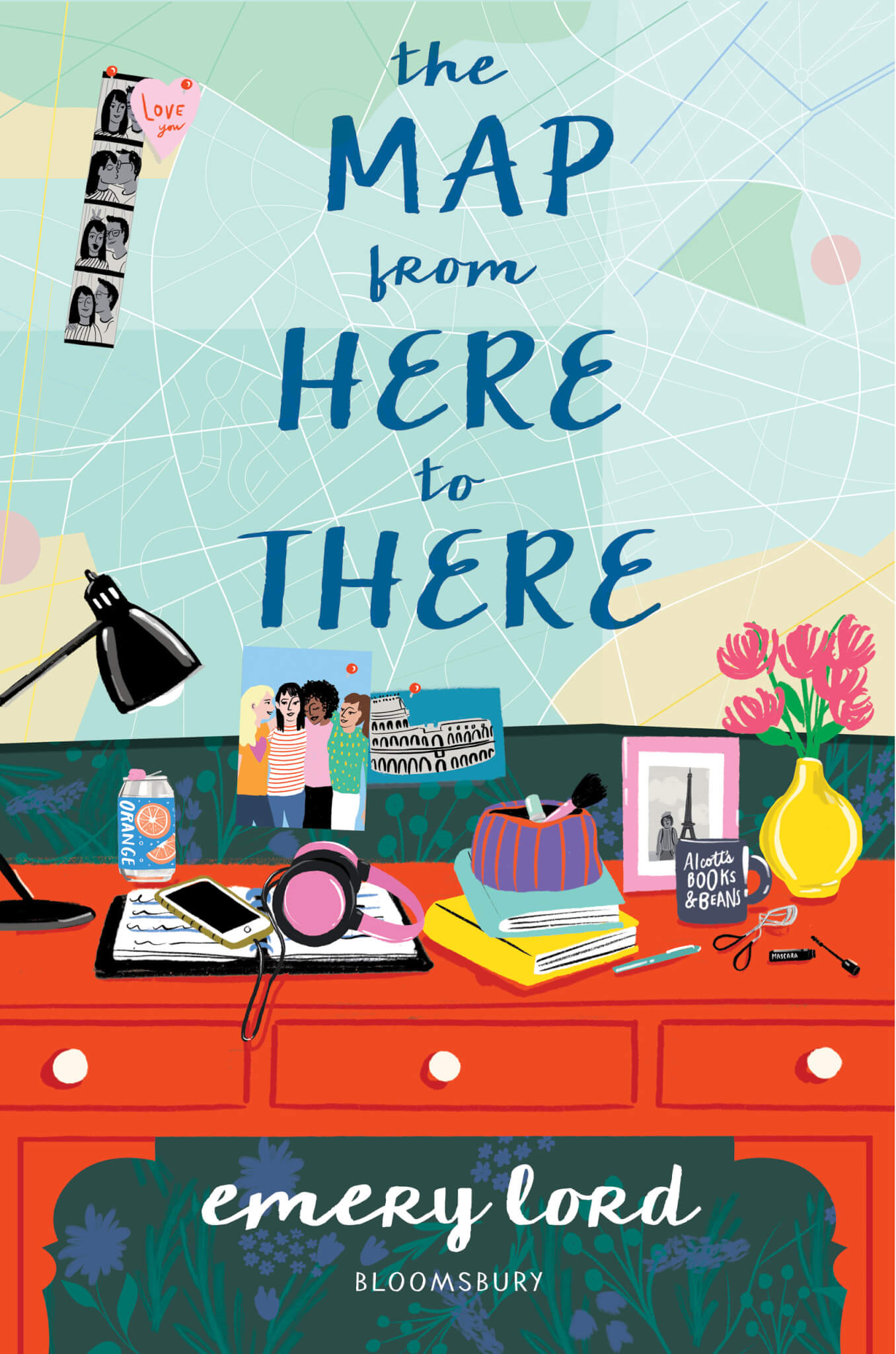 1. One book you didn't get to in 2019 but will be your number one priority in 2020? I've been putting off Royce Rolls by Margaret Stohl FOREVER and I am finally, officially reading it for sure. It's a part of my challenge for January.
2. Book you are most anticipating for 2020 (non-debut)? I have a post coming up for TTT about this soon and I haven't drafted the post yet, but I think Four Days of You and Me by Miranda Kenneally is my most anticipated non-sequel, non-debut for the year.
3. 2020 debut you are most anticipating? I'm really excited for The Perfect Escape by Suzanne Park! It's going to be a companion series, I believe, and this one is centered around two people that work at an escape room together. Just seems like a fun premise for a series!
4. Series ending/sequel you are most anticipating in 2020? I also wrote a separate post about sequels for 2020! I have to say with confidence that I am most anticipating King of Crows by Libba Bray because HOLY SHIT. I am so scared for this to end and I hope all of my babies are SAFE AND SOUND.
5. One thing you hope to accomplish or do in your reading/blogging life in 2020? I hope to keep plugging along with my somewhat-carefree attitude toward blogging. I've been happy with my amount of posts lately and not forcing myself to post just to post. I'm enjoying the mix of personal and bookish too.
6. A 2020 release you've already read and recommend to everyone? I've only read two 2020 releases so far and really only enjoyed The Map From Here to There by Emery Lord. If you loved the first book, I genuinely can't imagine that you'd dislike the sequel. Adored it.
Related Posts