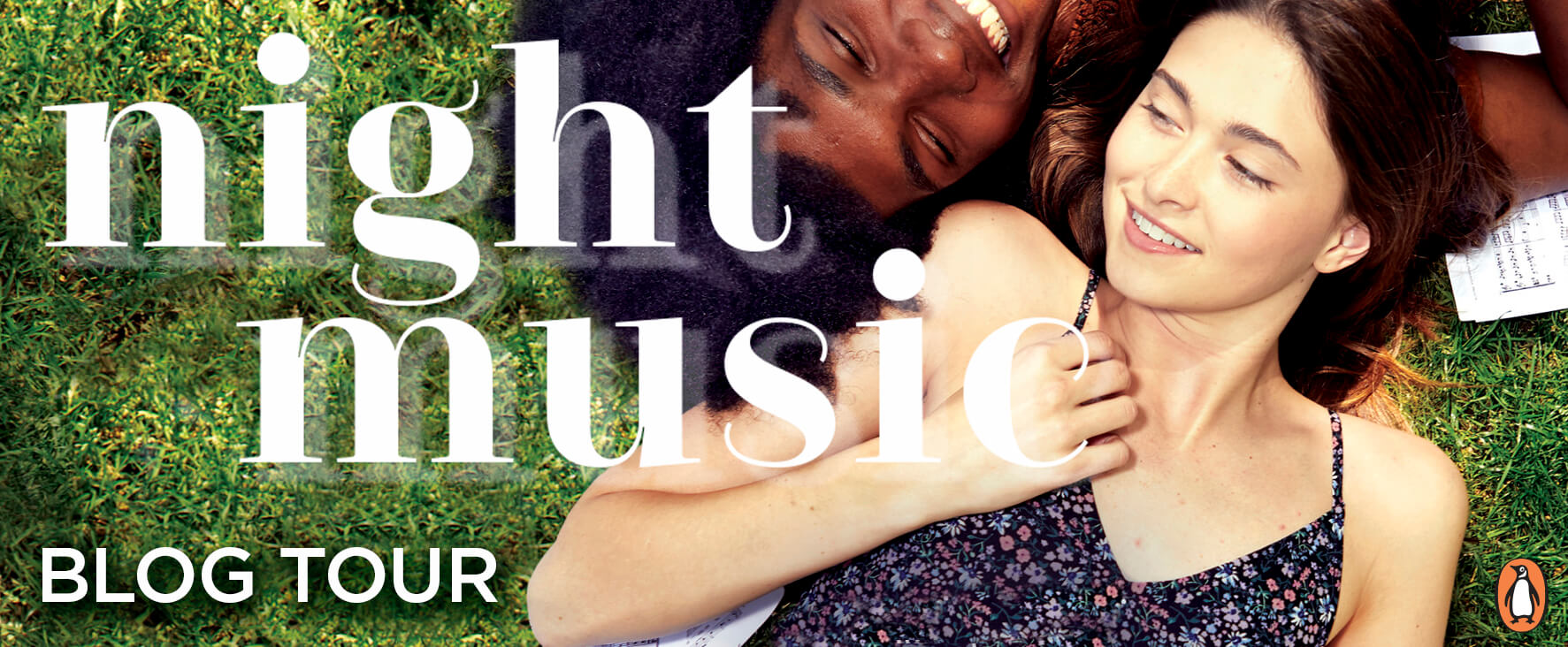 I received this book for free (hey, thanks!) in exchange for an honest review. I promise that this does NOT affect my opinion of the book or the content of my review. For real.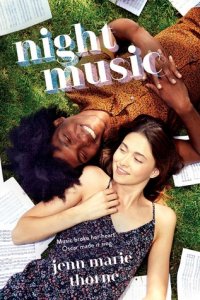 Night Music
by
Jenn Marie Thorne
Genres:
Contemporary
,
Young Adult
Published by
Penguin
on March 19, 2019
Also by this author:
The Wrong Side of Right
Format:
eARC
(400 pages) •
Source:
Blog Tour
Goodreads
•
Amazon
•
Barnes & Noble

A romantic comedy that sweeps you up with breezy writing and canny social commentary, set behind the scenes of the classical music world during one hot, anything-can-happen, New York City summer

Ruby has always been Ruby Chertok future classical pianist, heir to the Chertok family legacy, daughter of renowned composer Martin Chertok. But after bungling her audition for the prestigious Amberley School of Music--where her father is on faculty--Ruby is suddenly just . . . Ruby. And who is that again? All she knows is that she wants out of the orbit of her relentlessly impressive family, and away from the world of classical music for good. Yes? Yes.

Oscar is a wunderkind, a musical genius. Just ask any of the 1.8 million people who've watched him conduct his own compositions on YouTube--or hey, just ask Oscar. But while he might be the type who'd name himself when asked about his favorite composer and somehow make you love him more for it, Oscar is not the type to jeopardize his chance to study under the great Martin Chertok--not for a crush. He's all too aware of how the ultra-privileged, ultra-white world of classical music might interpret a black guy like him falling for his benefactor's white daughter. Right? Right.

But as the New York City summer heats up, so does the spark between Ruby and Oscar. Soon their connection crackles with the same alive, uncontainable energy as the city itself. But can two people still figuring themselves out figure out how to be together? Or will the world make the choice for them?
Review
I've gone on record to say, controversially probably, that I am not one of those people who actively seeks out books about music. I LIKE music as much as the next guy but you're more likely to find me listening to a podcast or audiobook at this point. I don't find new music; my music selections are probably 80% from before I was born and 20% from the 90s and early 2000s (some outliers from my HS/college years too of course). So, you could say that a book surrounding classical music would not be up my alley. That is the exact reason I decided to join this blog tour. I've been itching to expand my reading horizons, even within my favorite genre of YA contemporary. I wanted to learn about the classical music world I knew virtually nothing about. On top of that, I ADORED the other book by Jenn Marie Thorne that I read – The Wrong Side of Right – and was due for another of her stories.
This book is about Ruby, one member of a very famous family in the classical music world, right after she decides that this world is not necessarily for her. She doesn't feel talented enough, or that she fits in it. Oscar is the latest prodigy to stay in her house (!!) and learn from her famous father. The two fall together pretty quickly, swept away into a summer of music and attraction. The description in the synopsis of "breezy writing" feels so accurate for this book; the writing was very distinct and made you feel like you were in the middle of a hazy, piano-filled summer. It's hard to describe but it was quite nice!
I was out of my element when reading about all of the classical music references, but not in a way that pushed me out of the story at all. I kind of loved feeling like I got dropped into their lives and were observing them, without any explanation for what certain things meant. They had some fun scenes where they described what they were hearing in a conversational way, which was fun to read.
Ruby and Oscar are both trying to find their way, both in their personal lives (growing up, making normal decisions) and in their musical lives (how to deal with fame of varying types, what they want to do). I loved reading about how this summer was so huge for both of them, even if Ruby was the lead character and we were in her head. She was writing off the music world entirely when the book started and it was wonderful to see her start carving out her own path, even if it wasn't fully defined yet. Oscar was dealing with bigger issues, as his race was constantly discussed and on display for this prestigious school ("we're getting our diversity right here, guys!"). It was disheartening to read about the different types of racism he experienced, but not at all surprising.
Overall, this was such an engrossing story! It did take me a little while to settle into the book, the writing style, and the classical music references, but it ended up being so fascinating. The ending made me tear up and then cheer for Ruby.
---
Cover Colors
I decided that this iteration of Cover Colors would focus more on the actual cover and its colors for me to match my outfit/accessories to. I tried to find a dress close to the girl on the cover and think I did a decent job! You'll find some allusions to music throughout the collage below, like a cute music note necklace, sheet music, piano purse, and even a cup that says "Night Music" on it! The book takes place during the summer in New York City, so there are those elements incorporated as well, like an NYC poster, sunglasses, and sandals. The makeup look is light, summery, and minimal, like the lead on the cover of the book The eyeshadow palette is the biggest pop of color, as it features jewel tones that nicely match the colors on the book cover. I also incorporated some other gold jewelry to match the necklace.
---
About the Author
Follow Jenn Marie Thorne:
Website | Twitter | Instagram
Goodreads | Pinterest
Jenn Marie Thorne graduated from NYU-Tisch with a BFA in drama and quickly realized she was having more fun writing plays, short films, and superhero webisodes than actually performing in them. She lives and writes in the UK with her husband, two sons, and hound dog Molly.
---
Follow the Tour
Week One:
March 18 – Bookmark Lit – Review + Cover Color
March 19 – Just about Write – Author Interview
March 20 – As the Book Ends – Creative Instagram Picture
March 21 – YA Bibliophile – Author Guest Post
Week Two:
March 25 – Swoony Boys – Romantic Places to Listen to Classic Music in NYC
March 26 – @booksandmeg – Review
March 27 – @onemused – Review + Creative Instagram Picture
March 28 – Happy Reading Co – Review
Related Posts