I've been thinking about writing this post for a long time. I've debated it a few times on the blog within the last month or so, asked people their opinions on Twitter and Instagram, and just haven't stopped thinking about it. The world has so many bigger issues right now and this has been taking up unnecessary headspace.
I usually am *personally* against the idea of reducing my challenge. Once I've committed to it, I want to meet it. I won't change it or "cheat" to meet the goal by making the goal smaller halfway through the year. Again, people can do anything they want, but I always thought this idea wasn't for me. Why did that change for 2020?
Why I Reduced My Challenge
1. 2020 is garbage for everyone
I don't think a single person expected 2020 to go quite like this. Honestly, most people (Chris and I included) expected this year to be kind of great. We thought we would accomplish a lot, spend more time with friends and family, enjoy our yard and local attractions, casually plan our wedding for next year… basically zero things on our list have been done (or even allowed!).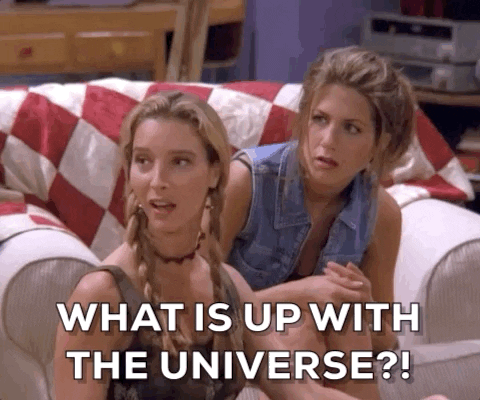 I was really hoping that quarantine would make me read more, but I think my brain was always too focused on the garbage fire of a president, the pandemic, etc. – you know it all. Books can be a great escape, but I found that they weren't the escape I wanted. I watched so much Friends during quarantine and played an abundance of Candy Crush Soda on my phone. Chris and I hung out and talked, watched some good shows and movies, and it just felt NICE to not read.
This year is unprecedented, so I'm allowing myself to do an unprecedented thing: reduce my challenge according to the world around me and my lack of a reading life.
2. We got a puppy
The biggest current thing taking up my time is our new cute AF puppy. We had decided to get a dog finally and originally planned on adopting one that was 2-3 years old and trained. Long story short, we ended up with a puppy instead. I love Miller so much but he's a ton of work. A TON. I'm still working from home and taking care of him all day while working, so it's been a challenge.
I usually would read books before starting my work day at 9am, listen to audiobooks during my commute and shower/getting ready process, and unwind with a book on the patio after dinner for an hour or so. Now I have zero free time haha. I have to start work around 7am because the dog sleeps until 9am, so I sneak in 2 hours of work before he wakes up and I spend the following 2 hours playing with him and getting him to eat breakfast. Luckily we're working on an enforced nap schedule because he never likes to sleep when he's supposed to. That gives me around 2 hours of dedicated, no-distraction work time a few times a day in between his waking hours.
All of my free time for reading is taken up by caring for the puppy, or cooking dinner while Chris takes care of the puppy, or attempting to relax and watch a show in the evening while also entertaining a puppy. I know he'll be easier to "deal with" when we can take him out with us in the world (one week until he's officially fully vaccinated!), because he'll conk out when he's tired from being out and about. It hasn't failed us yet when visiting with our friends and their dogs! But no matter how you slice it, all of my free reading time has been taken up by the dog. I squeeze in podcasts when showering or taking the dog out in the yard
3. I need to prioritize reading books I want to read regardless of page count
I think this happens to a lot of us: we avoid reading super long books (especially if we're behind on our reading challenge) because we want to read the right QUANTITY of books, instead of focusing on the quality we're looking for. I love contemporary romance, which definitely helps me blaze through books around 300 pages, but sometimes I just need a long book in a different genre.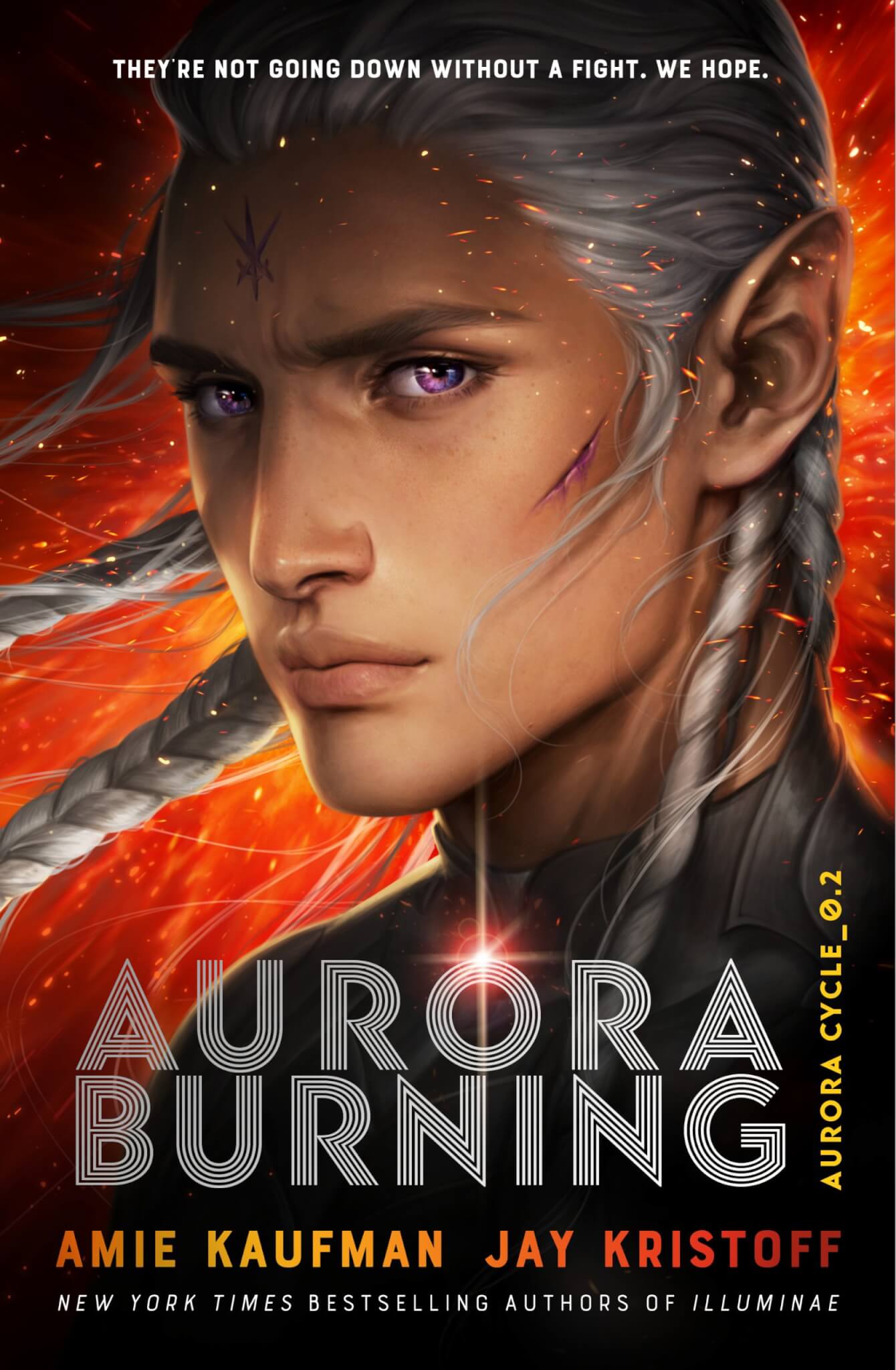 At the time of writing this post, I'm currently halfway through MY CALAMITY JANE (which I started a month ago) and just started AURORA BURNING because my library ebook hold finally came through. Both of these books are 500 pages and "harder" genres for me to read (historical fiction retelling and science fiction). I decided that prioritizing these books that I really want to read is more important than adding to my Goodreads challenge faster.
4. My small amount of free time involves escaping the house
Chris and I had a week off around the Fourth of July, which was originally going to be a week for relaxing outside, seeing friends from a distance, taking small day trips to other parts in Connecticut (like Mystic), and hanging by his parent's pool. Instead, we were basically stuck around the house training the dog and escaping momentarily during nap times. We literally would just go to the pet store, pick up milkshakes, pick up groceries, and run other random errands for 2 hour intervals.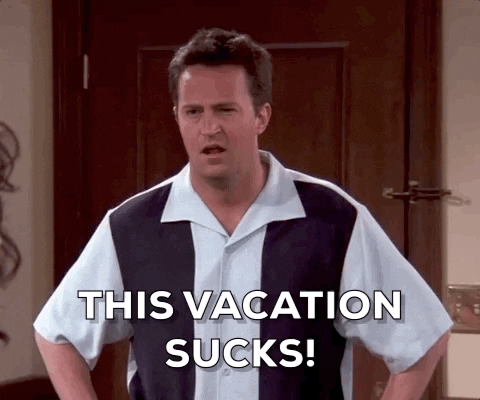 (It didn't actually suck – we needed a mental break. But clearly Friends gifs are happening in this post, okay?) But essentially any time I have FREE time where the puppy is napping, we try to get out of the house. This definitely continued after our vacation ended. During my workday, I use his nap times for work (even after or before work hours since I have to care for him a lot during work hours). On the weekends, we still go out for errands during those free periods of puppy sleep.
5. Life changes and so do my reading habits
I've consistently read 120 books for the past few years, but I used to have a habit of reducing my Goodreads goal each year when I set it up. I set my goal at 175 for my first full year of blogging (2015) and exceeded it with 180 books. I thought that was a little too high-pressure for me so 2016's goal became 160 books and 2017 was 150 books. It just felt right to continue to reduce my challenge as my blog took on new directions and my reading life changed a little bit. You can read the post I linked before that explains some of my rationale.
I'm thinking that a mid-year reduction isn't really that different than a beginning-of-the-year reduction because 2020 is an endless time loop. What even is time anymore? I genuinely feel like the past 4-5 months have flown by and crawled by at the same time. The point is: 2020 is weird. Time doesn't exist. Who cares if I reduce my challenge in July instead of reduce it from the previous year's goal in January? Does that even make sense?
TL;DR
Long story short, this year sucks. My reading life sucks. Even if I want to read, I don't have time to because I'm taking care of a puppy or working whenever I can squeeze it in. I decided that my pride of ~never reducing my challenge~ is not that important and I can take advantage of this unprecedented time.
Related Posts