The Bookmark Lit Bulletin wraps up the last month in reading and what was on the blog, as well as what's coming up next. You can check out my book haul, books read, posts shared, challenge updates, etc. You can read past bulletins here. If you're looking for more personal updates, you can check out my Lauren Lately feature; it highlights my life events and non-bookish fun from the previous 30 days.
---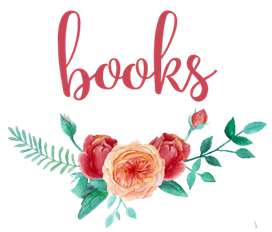 I'm still slogging through RULE OF WOLVES (by that I mean letting it hang around on my currently reading shelf and not actually read it ever) so that will be a nice boost when it's finally done. I'm hoping to blaze through some books this month because I'm in the mood. June wasn't the best but it was the first month that felt somewhat normal around here and had a lot of plans.



6 books read in June
6 new books  •  0 rereads  •  0 DNF

Pages read: 2233 •   Average rating: 4.17 stars
Sources: 5 review, 1 purchased
Formats: 4 egalley, 2 mixed format
Genres: 5 contemporary, 1 fantasy
Age Target: 5 adult, 1 young adult
---

Tied for Best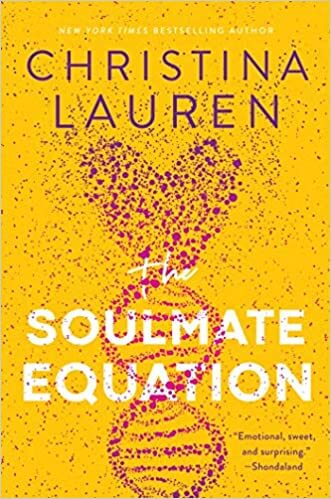 Tied for Best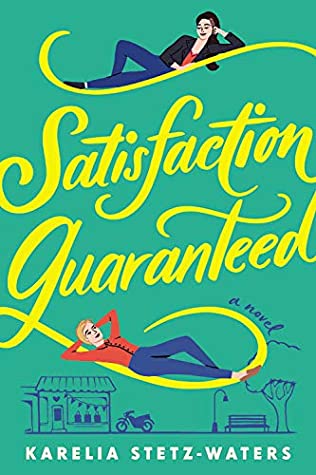 Tied for Best

Least Fave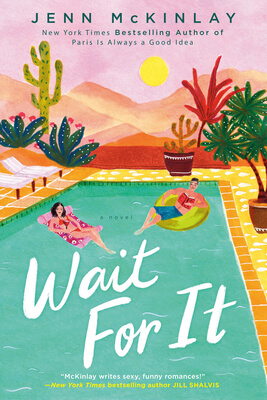 ---

Check out my 2021 challenge sign-up post for more details, goals, etc.!
Popsugar Reading Challenge
1 read this month | 23/40 read total
About art/artist

Calendar of Crime Challenge
None this month
---

Breakdown: 1 purchased  | 0 borrowed  | 1 free/gifted | 10 for review
All review copies were provided for free in exchange for an honest review.

For Review – Netgalley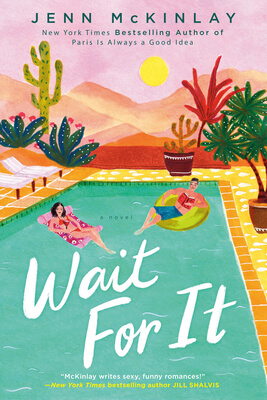 From Penguin: Wait for It by McKinley, The Woods are Always Watching by Perkins, They'll Never Catch Us by Goodman, It Started with a Dog by London, Well Matched by DeLuca
From Harper Collins: So We Meet Again by Park, Duke Actually by Holiday
From Macmillan: These Deadly Games by Urban
From Hachette: Where There's a Whisk by Schmitt
From Simon & Schuster: Wish You Were Gone by Scott
Purchased
Kindle: A Vow So Bold and Deadly by Kemmerer, The Lucky Escape by Williams
Gifted
From agent (thanks Laura!): Donuts and Other Proclamations of Love by Reck
---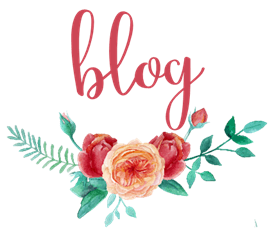 ---
I told myself I'd stop coming up with goals because it's pretty much "get back on track" but I do genuinely hope I can read more in July. I borrowed a couple of graphic novels from my book club friend and hopefully will read them soonish. I'm hoping to read 10 books in July. I'd be okay with 8 if I can pull it off since I only read 6 last month and 8 is the minimum I need to be on target once I actually am caught up. But really, I hope to read 10!

Midyear Book Freakout or Wrap-up | I tend to enjoy a midyear wrap-up even when I'm not reading all that much. We're at that point so I think I'll get my charts together and see where I'm at. It's interesting because I should be at 50+ books out of 100 and I'm closer to 40, so there's not a ton to analyze. I know my adult fiction numbers will be huge compared to YA, so I'm intrigued to see what that looks like
Five on Fridays or Currently | With my life getting kind of busy again and somewhat normal, it'll be nice to share what I've been loving or what I'm up to again.
Recent Fave Purchases | I've been buying too many clothes but I won't feature that here. I have a lot of random household things I've been using or online programs so I'll share some of my favorite purchases as of late.
July TBR ?
---
How was your reading in June?
What do you have up next in July?
Related Posts