Five on Friday displays the the top five things that have been on my mind this week! It could be book-related, but it may be music, movies, TV, personal life, food, etc. I'll generally be posting these biweekly and linking up with Friday Favorites (hosted by A Little Bit of Everything, Grace and Love, and Momfessionals). Previous posts can be found here!
---

Westworld
After finishing Watchmen on HBO Max, we had determined we would start Westworld next. We're only a few episodes in so far (I think five or six?) but we're intrigued. The first few were interesting and kept our curiosity up but the following couple were somewhat boring. I'm really excited for things to start connecting – my friend told me around episode 7 things start clicking into place more.
---

Emily in Paris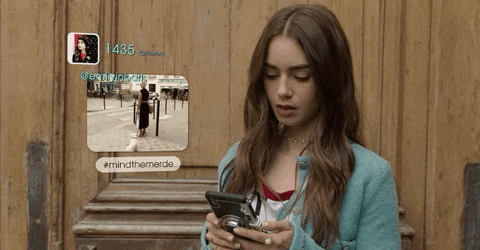 I watched five of these in a row before work the other day and plan to finish it up before this post goes up (hopefully). I'll admit, Emily is annoying as hell and the show paints a pretty one-dimensional picture of Paris, but it's so addicting. It reminds me a lot of Passport to Paris with MK&A or all of their movies where they traveled somewhere and made me want to go ASAP as a kid. I won't sit here and tell you the show is GOOD but it's fun and addicting when I need it.
---

House Organization
I'm finally getting the "spring cleaning" shit done around the house… now that it's fall. We started with organizing the shed last Saturday because it was going to be the last "warm" day for a while. We have so much more space now! I got into a groove and have since reorganized the linen closet in the bathroom, as well as a few other spots. We brought in a mini fridge from Chris's parents because I've been buying too many groceries AND we're specialty beer hoarders, so we now have a separate drink fridge. Next up: organizing my closet and getting rid of a ton of old clothing items.
---

Football
I had this in my last Five on Friday but decided to keep it. As I've said, the pandemic and the state of my favorite team had me not overly excited about football. While it's been nice to have something to do each week and provides some sense of normalcy, the NFL is not doing a great job from a Covid perspective. Anyways, on that note, the Panthers are doing really well. Teddy Bridgewater is doing even better. I still miss Cam and it makes me sad to think about, but the whole Teddy/Robby/DJ trio is making me happy. I love having WRs that actually get work in. I can't wait for McCaffrey to be back but damn they've been putting in work without him too.
---

Miller
As always, Miller continues to be a highlight of my week. He's at a fun and challenging age. He's getting a little better about entertaining himself and settling down in the evenings before bed instead of getting wild zoomies everywhere. He's getting to be the stubborn age though so sometimes he ignores commands but he certainly knows them. He's started sleeping in bed with us every other night so we can keep some sense of normalcy about sleeping in a crate when needed, since we have him nap in there throughout the day too. His teething has slowed down, which is good and bad: he's biting us less when his mouth hurts, but his adult teeth allow for more toy destruction than we're used to! The Lambchop toy pictured above lost its tongue within 5 minutes of this picture being taken haha.
Related Posts