I LOVE reading personal posts from other bloggers and seeing Jamie's "If We Were Having Coffee" feature take off is so fun. Laura and Lindsey also have some great spin-offs of this feature too. I was very tempted to also make mine margarita-related (like Lindsey) but coffee is so ingrained in my daily life that it just makes sense to keep it. If you're not familiar, it basically involves a fake little conversation about what's been happening in our lives lately. Read on to see what's been happening lately and feel free to chat back in the comments!
If we were having coffee… I'd ask you how you're doing. How is anyone doing really? I've had a pretty good year from a personal perspective, all things considered, but feel guilty saying that when the world is in shambles. It's hard to believe how fast and slow this year has been. How is it already the end of 2020? Like everyone, I welcome it, but changing to 2021 doesn't mean the pandemic or racial injustice or anything else terrible from this year will just be fixed.
If we were having coffee… I'd talk about my wedding. When we got engaged in late 2019, we knew we didn't want to rush planning and go for a 2020 wedding. We picked 10/9/21 and I think, with vaccinations on the horizon, we have a pretty good chance of having a normal-ish event? I'd definitely ask your opinion on that! Honestly though… I have no interest in wedding planning, pandemic or not. We have the big things taken care of and booked, so that's fine, but I just don't want to do anything else. Should we just bail and do something small? Or does it make more sense to just keep going with what we have planned because it's mostly done and they'll do everything for me? I almost feel like a backyard quickie wedding would be MORE work at this point because I'd have to do all the food, table, tent, etc. research myself and execute on it. I just feel very mixed and lazy.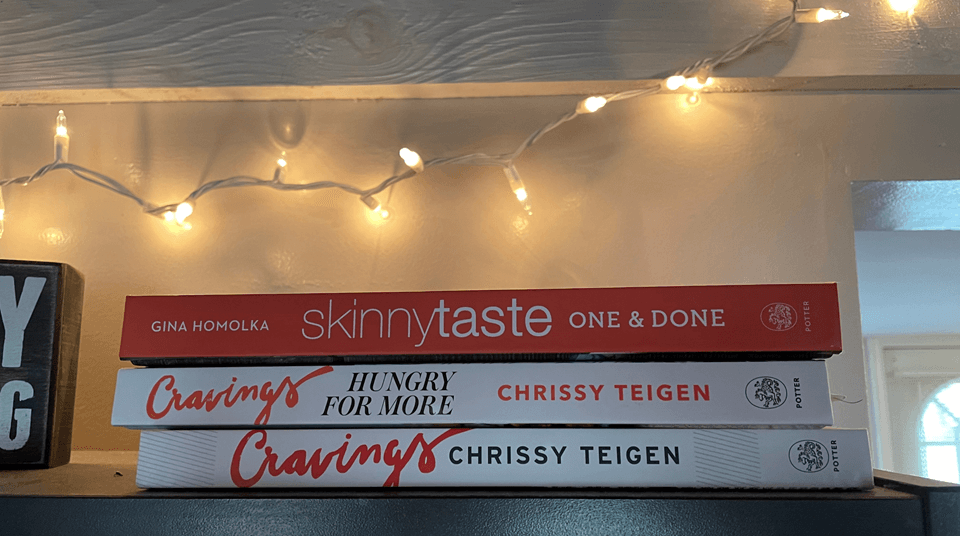 If we were having coffee… I'd talk about my cookbook and grocery addiction. Again, I kind of hate talking about this because there are so many people struggling this year and I can't stop buying groceries to try new recipes. I just love the process of sifting through a new cookbook and picking out meals, buying supplies, and meal planning. I talked a little about this the other day and have more posts coming soon.
If we were having coffee… I'd ask how your reading has been. I've talked about this a million times but mine has been pretty terrible. Even when I WANT to read or am enjoying a book, I just don't have the willpower or energy to read it. I used to read before work or at night before bed and I'm just too tired. I know it's partly because of the pup and paying attention to him, but there are so many nights where we're watching bullshit TV or football games we aren't invested in and all I do is scroll on my phone. I keep hoping 2021 and the new challenges will motivate me magically.
If we were having coffee… I'd talk a lot about Christmas! Part of my current issue with reading is that I'm trying to watch as many Christmas movies as possible while I can. It's my favorite time of year for watching and reading seasonal stuff (I'm currently watching one Hallmark movie per weekday) but naturally the watching part is getting more attention. We watched The Family Stone the other day and I forgot how sad it is! I think I've only seen it once or twice but it's super underrated and I kept wanting to watch again. We also watched Life-Sized 2 haha. I'm going to be taking some time off around the holidays but it's likely going to be more after Christmas, so I seriously have to get going on these things I want to read and watch! I'm used to having a few days off before Christmas to pack stuff in.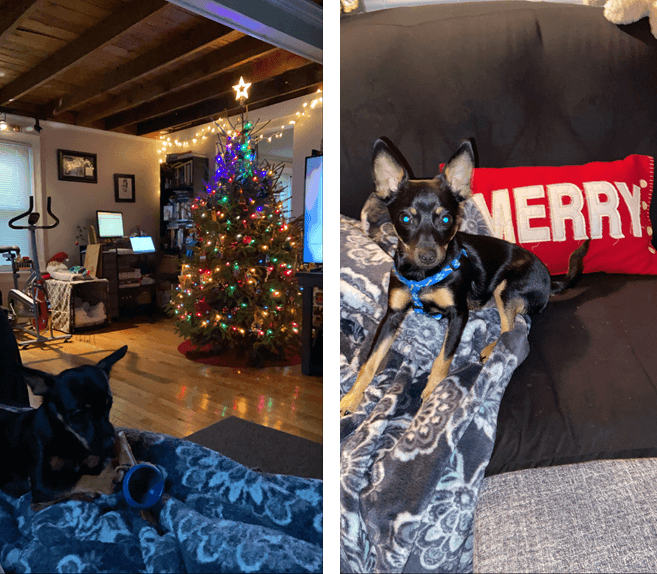 If we were having coffee… I'd talk about how I'm a little nervous about the rest of the winter. I enjoy the snow and we'll probably try to go ski/snowboard a few times this year but that's about it. The pandemic and quarantine was a lot "easier" in the summer or fall when we could spend weekends outside: we took up new hobbies like disc golf and gardening, and of course we got Miller. Getting outside and seeing friends from a distance was really helpful from a mental health perspective too. I just don't know how all of those things will happen as it gets colder up here.
If we were having coffee… I'd ask if your job was impacted by the pandemic. Again, guiltily, I have to say that my company is surprisingly busy. I'm a recruiter and our clients are all in manufacturing, which has been up and running (most industries as least) the whole time. We've gotten a lot of new inquiries and placements this year. It's a little overwhelming (especially for my boss) and there have been a lot of personal/life things going on that have made it challenging. I hate complaining about being too busy or stressed when my workload is a fraction of my boss's. I need like two weeks off from work lol. And Chris needs it too.
If we were having coffee… I'd tell you how I just finished IN A HOLIDAZE and loved it! It was exactly what I needed honestly. I think my next holiday book will be TWELVE DATES OF CHRISTMAS because I'm needing a physical copy next. I still have SECOND CHANCE ON CYPRESS LANE going on my Kindle. Hopefully I can find a holiday audiobook to mix in too!
Related Posts