As you know, I sometimes steal borrow from lifestyle bloggers when it comes to more personal features around the blog. I know it's my job to blog about books here, but I do love sharing some more info about myself from time to time! I saw this post on a new blog I started following and she grabbed it from someone else, but I ended up adding a few more of my own as well to make it a longer. Feel free to join in but share the credit around 🙂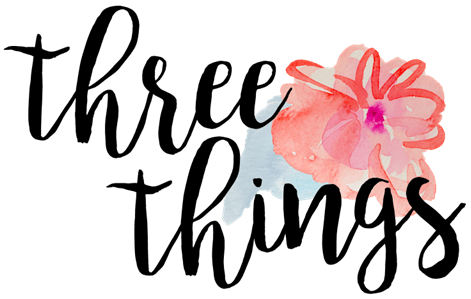 Three things I'd never give up | Books, pizza, football
This is kind of easy for me off the top of my head but there are countless other things I'd never want to do away with. I'm thinking tacos, margaritas, coffee, Friends, crab rangoon, Netflix… Ugh. And obviously I didn't include people in this because let's stick with the things here.
Three favorite vegetables | Onions, corn, lettuce
I love salad so I have to include lettuce here. Give me all the ranch dressing, please. Otherwise, I am one of those weird people who LOVES onions of all kinds – cooked or uncooked. I don't care. I also just love corn for some reason. Veggies aren't my favorite overall but these are my picks, dude.
Three favorite fruits | Blueberries, clementines, strawberries
I had to add this question in because it seemed like a no-brainer. I have to say that raspberry is my favorite fruity FLAVOR but I would pick these three actual fruits over having plain raspberries, ya dig?
Three shows I watched faithfully from beginning to end | Friends, Gossip Girl, Parks and Recreation
There are a lot of shows I watched from start to finish after they were already complete (thank you Netflix). These are some that I watched absolutely religiously each week from beginning to end, for the most part. I wanted to also stick with longer shows, since there are lots of shows with one season on Netflix that I loved.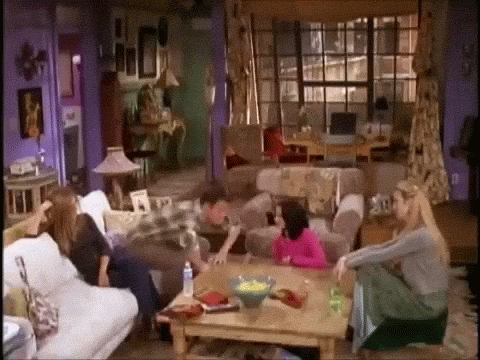 Three places I want to visit inside the US | California, Seattle WA, Colorado
This list is actually fairly huge and hard to narrow down to three because I haven't visited a lot of places! For "faraway" places, I've been to Chicago and Florida. That's pretty much it. Anywhere else has been down along the east coast somewhere. First on my priority list is definitely California since I've always wanted to go.
Three places I want to visit outside the US | Europe, Australia, Cancun/somewhere tropical
Again, never been outside of the country!  Europe is my first target overall and I know that answer is a cop-out because Europe has lots of countries in it. We can't agree on where to go first. I lean toward Paris or London and he would rather see Amsterdam. He doesn't want to go to Australia but do so much! His mom and I are probably going to plan that trip without him 😉
Three things I always have with me | Cell phone, Kindle or book, wallet
I'm not the kind of person who must have chapstick or certain makeup items. I barely use chapstick and have a weird makeup face. (I can't re-apply makeup over existing makeup because it will smudge and all disappear and spread around like a weirdo, so I just leave it alone all day!)
Three qualities I like about myself | Humor, kindness, eyelashes
Yes I love my eyelashes. They are incredibly long with any mascara and they're perfect. I think I have a good sense of humor and am very kind to people, even if I don't know them. I like to give everyone the benefit of the doubt and makes sure people are happy.
Three qualities I dislike about myself | Too focused on others' happiness, self-conscious, one-track mind
The other side of the "making other people happy" coin is that I am often WAY too focused on pleasing everyone else. I like for alllll people around me to be happy over my own happiness and it's exhausting. Utterly exhausting. I'm otherwise always worried about how I look and if my fat is all covered up with clothing. Blegh. The last one is hard to explain but basically once I set my eyes on something, I have to do it or have it. It's annoying because even in a week where I have no money to spare, I'll start searching high and low for the new Lularoe I want or price out Apple Watches. I usually can't stop until it's mine and it's bad for my wallet.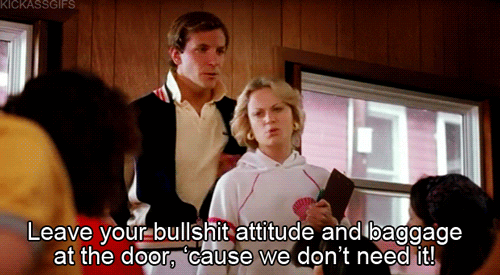 Three most recent movies watched | Animal House, Doctor Strange, Mike and Dave Need Wedding Dates
The last two were seen in the theater and I loved them both! Definitely very different from each other lol. (I love anything with Zac Efron AND Mike and Dave had Adam Devine!!). Also, Animal House is obviously a classic that Chris and I rented from the library. He ended up really liking it!
Three things that are always in my car | Napkins, packing tape, pen/marker
I have to have napkins because I'm a mess when I eat/drink/exist. My center console is full of shipping supplies like pens, markers, and packing tape, because I'm always putting things together in my car to send out. I am constantly sending books to friends or packages to my secret sister so I just keep all that where it's convenient in the car.
Three most recent phone calls were to/from | Chris, New England Pizza, Dad
Yeah, that sounds about right. I call Chris sometimes on my way home from work to chat or see if we need anything as I'm driving home. New England pizza is our favorite pizza place and we had it last week while my grandma was in town. And my dad is no surprise because I talk to him fairly often 🙂
Three books I read and loved in college | Pretty Little Liars, Private, Privilege 
I didn't do a lot of reading in college unfortunately, aside from textbooks! I read a lot during my summer breaks because I had an hour-long lunch break during my internship each year. I did carve out some time to read those ones though! Thank god for them.
Three most often used makeup products | Mascara, foundation, powder
I could be pretty happy with those three things. I use them every day (of course with a few more items too) but these are my personal essentials. I don't feel like dealing with brands but I use a lot of these still if you're curious about what I like! I hate having a red, pimple-y face but mascara is my favorite.
Three pet peeves | Hearing people chew/swallow, hearing other people's noise, shitty political opinions
I have a noise issue. I HATE hearing other people and their TV or music or videos. This is at home or in the office or anywhere someone can annoy the shit out of me. I also get grossed out by hearing chewing and swallowing noises. I hate hearing my boss literally GULP her coffee as she sits in my office. Blech.
Three things that make me laugh | Chris, Friends, inside jokes, infomercial fail videos
I laugh a lot but there are very few things that I'm guaranteed to laugh at. Chris seriously makes me laugh on a regular basis, which is a good thing because that's what I seek most in a relationship. Friends makes me laugh eveeeery single time even though I've seen all the episodes a gross amount of times. I love the videos of people in infomercials being morons and dropping tupperware all over their heads. Cracks me up.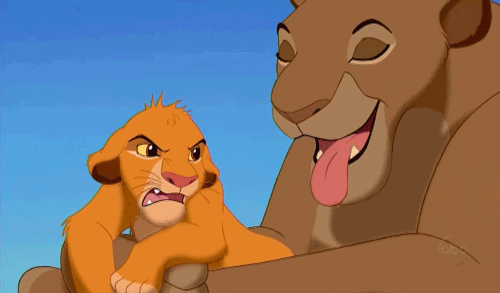 Three things that make me cry | Last season of Friends, The Lion King, bullying stories
I originally wrote the last episode but had to change it to season. I cry once per episode during season 10 of Friends, without fail. It just kills me to know it's coming to an end all over again! I hate it. My emotions can't handle it. Same with The Lion King. Do not argue with me – it is the best Disney movie, bar none. I cry each time as I mouth every bit of dialogue those effing animals say. I absolutely cannot handle stories about bullying either. I just hate it and makes me so depressed. I can't right now.
Related Posts