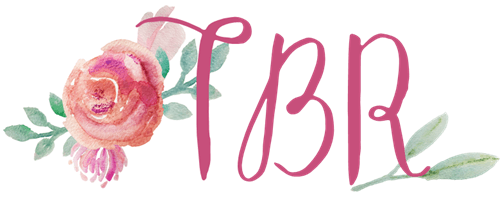 My monthly TBR feature here shows my progress based on last month's TBR, my plans for this month, and anything else I might be thinking about from a reading perspective. Sometimes I feature a little poll at the bottom so you guys can help me figure out a certain title I should read from a group of books.
June TBR
I managed to sneak in quite a few books before I embarked on my tandem read of EMPIRE OF STORMS and TOWER OF DAWN in May! I knew I wanted to start those in the second half of the month with the goal of finishing before June, and I pulled it off! I was even able to finish and get started on a couple of other books over Memorial Day weekend to kick off summer. My June TBR is (as always) aggressive but I want to have a lot of great summery options.
Fantasy Era
SOMETHING CLOSE TO MAGIC is a lighter fantasy read (I think) that I have a review copy for – it expires on the pub date because it's on the Netgalley app so this will be the first fantasy I read in June. Otherwise, I knew I wouldn't end up getting to KOA in May so here we are, ready to finish the series off in June! I can't decide if I'm going to read SILVER IN THE BONE before or after KOA… If my Libby hold for SITB becomes available before the middle of the month, I'll read that one ASAP. If not, I'll start KOA around then.
Summery Books and Readathons
Okay so I know that the Dip into Summer Readathon for Liv Library's Patreon is happening on the 9th and 10th. She's also co-hosting a Suns Out Books Out Readathon in June with some friends from June 23rd to 25th. For Dip into Summer, the prompts are: blue on the cover, set by the coast or on an island, underwater creature/mermaid/pirate. I know I won't get to three books in two days (but I may use KINGDOM OF ASH for the pirate prompt since Rolfe exists), so I'll do the first two prompts. The prompts for SOBO are: read a book with water on the cover, a "beach read," and a book that gives nostalgic summer vibes. You can see more summer books on my TBR in a previous post. Lots of options! SAME TIME NEXT SUMMER, SUMMER READING, and GOING BICOASTAL are review copies so they take precedence.
More specific readathon TBR ideas above!
Review Copies and New Releases
Alright so I have plans to do ARC August later this summer, so I'm trying to not beat myself up about being behind on review copies. I banged out a couple at the end of May (probably still finishing one off as this goes live) so I feel good about that! I have THE DAYDREAMS to hopefully read this month for a holdover review copy and THE SEVEN YEAR SLIP for a June ARC. Otherwise, there are a ton of new releases I'm excited about! The others here (KITTY KARR, TRUE LOVE, HALF MOON, and YELLOWFACE) are *all* on Scribd, so I can use those audiobooks in conjunction with my physical copies. My Libby audiobook hold for BEFORE WE WERE INNOCENT just came in too so I decided to start that ASAP at the beginning of the month.
Blog Tours
I have blog tour review posts coming up in June for CASSANDRA IN REVERSE and THE NIGHT IT ENDED, so these two are definitely on my TBR for the month!
Related Posts