Five on Friday displays the the top five things that have been on my mind this week! It could be book-related, but it may be music, movies, TV, personal life, food, etc.
BrickFair 2014
Last weekend, we went to BrickFair 2014 in Somerset, NJ. I luckily have a friend who lives about 10 minutes away from there, so we were able to hang out with her and her boyfriend and go to BrickFair! I was in awe of all the cool stuff people can make. It really inspired Chris to build his own creations instead of buying the premade Lego sets. They had different categories and types of builds around the whole place. They also had vendors that sold custom Lego apparel, jewelry, and figures/accessories. Chris ended up with a few sets and accessories. It was a cool experience and we're so glad we ended up going!
Balancing Everything
I feel like I sound like a broken record when I talk about this, but it's really hard! As a new blogger, I'm still trying to find a way to balance everything in my life. I spend a lot of time blogging at work, which I shouldn't do, but I find it hard to do otherwise. I used to be addicted to using my computer, browsing the internet, and watching Netflix during college, but now I never do. I don't want to blog when I get home. I want to pry my eyes away from the computer since I stare at it all day at work. I try to reserve my home time for reading, which then disrupts my TV watching time! I am so behind on so many shows. I recently picked back up again with Faking It, and just caught up on Modern Family this morning. I'm the type of person who always needs a schedule, so I should just try to better plan my day in order to do everything I want to do.
A Series of Unfortunate Events for Netflix

GUYS I am so excited for this!! In case you missed it, Netflix announced that it would be developing A Series of Unfortunate Events as a TV series. When they made the movie based on the books, I didn't think it made a lot of sense. The series has THIRTEEN books… that meant they would either make one movie and call it a day, or make 13 movies (which would be insane). I always thought a TV show made much more sense. They would be able to fully capture the journey of the Baudelaire children much better that way. I'm really excited to see who they end up casting. I think they did pretty well with the casting for the original movie, but I'm sure none of those actors/actresses would be interested in the show. Who knows. I'm excited, though! I'm glad that Daniel Handler (aka Lemony Snicket) will produce it, along with the original movie producers. For more info, check out this article. In typical Snicket/Handler fashion, he had this to say:
"I can't believe it," Snicket said from an undisclosed location. "After years of providing top-quality entertainment on demand, Netflix is risking its reputation and its success by associating itself with my dismaying and upsetting books."
CHRISTMAS STUFF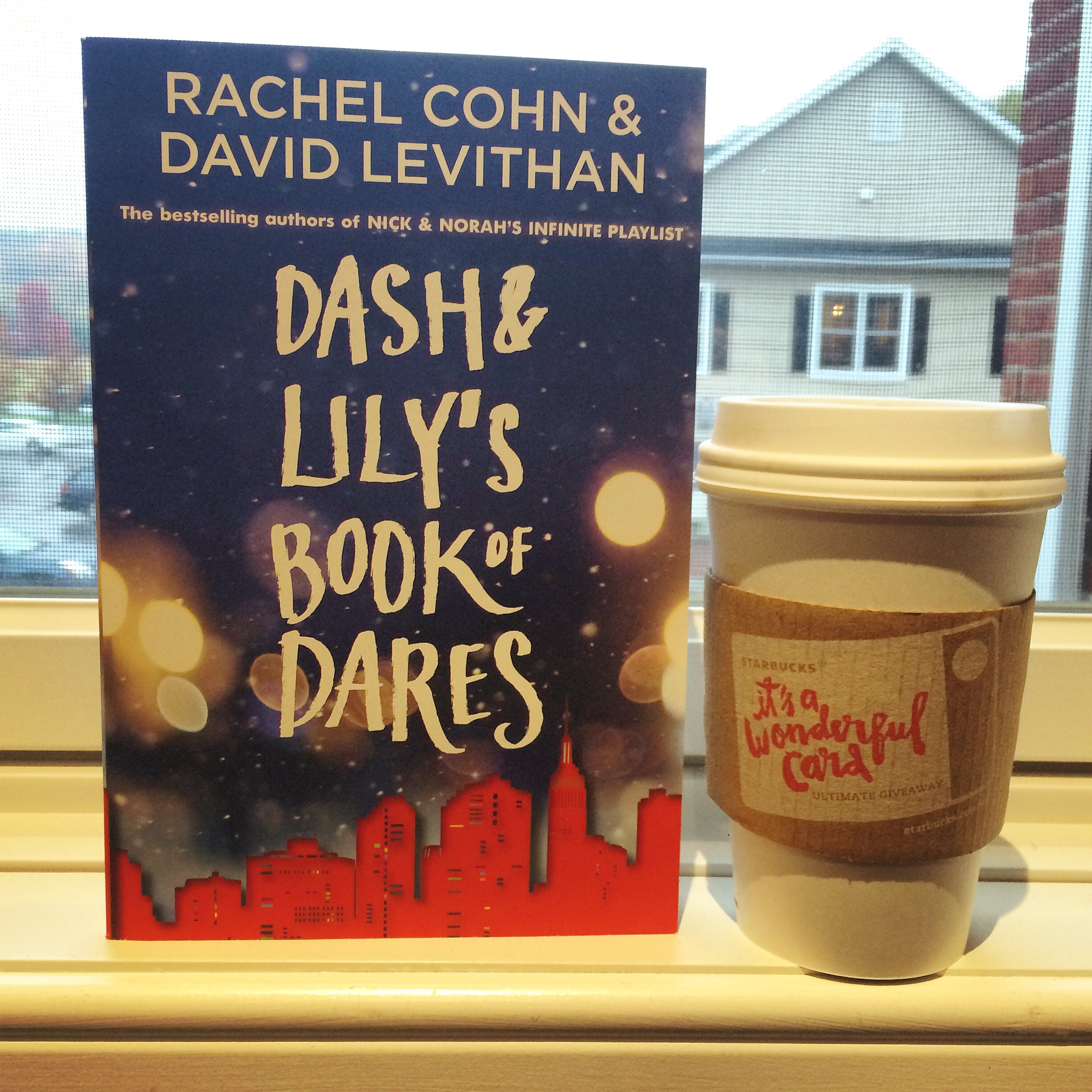 YUP I am not sorry! I don't care much for Thanksgiving because it causes unnecessary issues for me and splitting my time between family members. I understand and appreciate the meaning of the holiday, but it becomes difficult to celebrate for me. I can't see both of my parents' families on Thanksgiving because my dad travels to Maine for the day. Not to mention (unpopular opinion time) I really don't like Thanksgiving food that everyone loves. Just give me some mashed potatoes, cranberry sauce, and pumpkin pie – that's all I like! So, pretty much the second Halloween ends, I am READY for Christmas. I love it so much. I'm able to see my whole family between Christmas Eve and Christmas day. There's no better feeling than popping in my NSYNC or Hanson Christmas CDs for the first time or grabbing the first Gingerbread latte for the season! Not to mention all the HOLIDAY BOOKS. I usually don't read them, but this year I'm making it a point to have December be the month for holiday reading and reviews.
Toy Story 4
I have mixed feelings on this announcement. I thought Toy Story 3 was an absolutely flawless movie; I was able to relate to it so much. I cried…a lot. I think it honestly may even be my favorite of the three movies. They wrapped everything up perfectly! Why are they going to make more?? I know that, of course, they'll make a lot of money – but I'm nervous about what the plot could possibly be. We left the toys and Andy in a good place. I guess it could be them adjusting to life in their new home, but that won't be the same. As happy as I am to see the characters again, I don't know if this is a good idea. Of course I'll end up seeing it regardless!
---
one of my favorite things about book blogging/twitter is watching authors i love talk to each other and love each other

— Lauren (@bookmarklit) November 6, 2014
Related Posts