Ten Graphic Novels/Comics – Faves & Up Next
Top Ten Tuesdays are hosted by The Broke and the Bookish, where we make lists of our top ten books (or something else!) based on that week's prompt. The topics are provided ahead of time and can be found here. Book links bring you to Goodreads or my review.
This week's topic is all about the visuals. I don't read picture books, so I wanted to talk COMICS. I almost never read them anymore, which is sad, but I hope to get more done in 2017. I'd love to catch up completely on the Saga collected volumes (I don't read the individual issues) at least. I have so many to read (that I already own, gah!) and some I've already enjoyed. Read more comic reviews here.
Saga     |     This One Summer     |     Fables
I've read the first four volumes of SAGA so far and thoroughly enjoyed all of them. I own all of the published volumes, I believe, so I just need to sit down and enjoy them soon. THIS ONE SUMMER was something I kept eyeing at the bookstore, then randomly got out from the library. Loved the story of growing up and fun illustrations. FABLES has been really great so far too. I've read maybe three? I keep checking them out on Hoopla when I'm in the mood and it's a loooong series.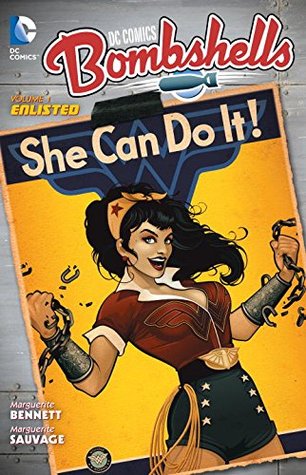 Saved by the Bell     |     DC Bombshells     |     Ms. Marvel
Probably the most random one on here? SAVED BY THE BELL. I requested it from the publisher and loved reading about these fools in comic form. It was like an exact replica of the TV show, which was nice for my feels. I took some time away from Marvel to read DC BOMBSHELLS, which is sooo good. I can't wait to see how the story comes together in the next volume! And finally, MS. MARVEL. I like her story and integration of culture, but haven't continued past volume three I think. (I can't even keep track.)

Lumberjanes     |     Nimona     |     Sex Criminals
Yep I own all of these, which means I am The Worst. I'm totally looking forward to each of them but just need to carve out some time! I think both LUMBERJANES and NIMONA came from my secret sister(s). I bought SEX CRIMINALS (which still sounds so weird to me) when Newberry Comics had a good sale.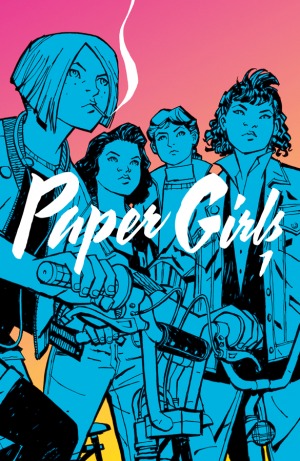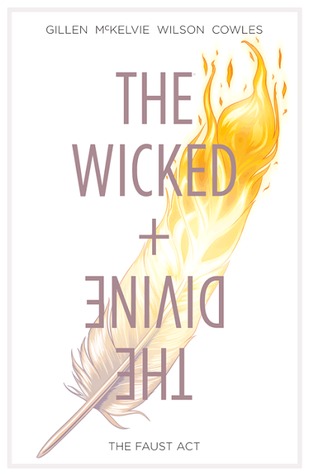 Paper Girls     |     The Sandman     |     The Wicked + The Divine
This grouping is better because I only own THE WICKED + THE DIVINE out of these three. I've heard mixed things as the series goes on, so we'll see. I'm intrigued by PAPER GIRLS and think the girl power vibes will make me happy. I know Alyssa would be happy to see Gaiman on here, since I've only read one book by him so far. I love the idea of dreams and such in SANDMAN.
---
Do you read comics? Enjoy any of these?
Related Posts