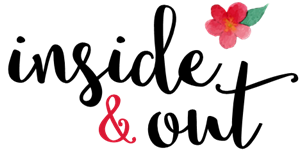 Admiring book covers and bookmarks, shared by you!
Welcome to INSIDE AND OUT. This feature includes two of my absolute favorite book-related things: bookmarks (inside) and book covers (out)! I've invited guest posters to share their favorite book covers and bookmarks here on the second and fourth Mondays of each month. Sign-ups are always open (see bottom of post)! Check out past posts here.
---

Twitter: @bookgeek90|| Facebook
Tell me a little about yourself: I'm 25, a "business professional" (I think, I still feel like I'm 16 and an amateur half the time), and someone who loves to read and learn. I'm always studying something, or looking for the next course to do. I'm a cynical romantic (who knew they existed), and an introverted extrovert. Yea, I'm basically a walking contradiction.
Talk about your blog (what you blog about/kinds of books, features, etc.): I started my blog to geek-out over the things I love, because no-one in my "real life" got it. I post reviews, giveaways, author interviews, book-shopping discount codes, everything and anything really. I have some regular (and some not-so-regular) features, including Top Ten Tuesday and Stacking the Shelves, and then there's original features like:
​Babes and Books (three 

luscious ladies have rambling book related word-vomit)

He Said She Said (myself and a male blogger, Joey (thoughtsandafterthoughts), throw a male and female perspective into the mix)
The Book Geek Rants (a collection of my ranty discussion posts)
Favorite genre:  Ohhh… This is tough, because I read everything. My most read genre is probably YA Contemporary. But that doesn't mean it's my favourite. Because I read from such a wide variety of genres, I don't usually get to read a ton of just one genre each year to know what my favourites are… Fantasy is my latest love though.
Three books you recommend most often and why:  These questions are so unfair. It really depends on who I'm talking to, and what I think they'll be interested in, so it varies. Harry Potter is a given. So for three other recommendations, I'll say We Need To Talk About Kevin by Lionel Shriver, Maybe Someday by Colleen Hoover and Throne of Glass by Sarah J Maas.
Anything else to share? Personal plug for something coming up? YES! There's a new, exciting and never-before-seen (as far as I can tell) feature coming to Confessions of a Book Geek, in collaboration with another blogger, A Kernel of Nonsense. It's going to be amazing, I'm so excited for it!
---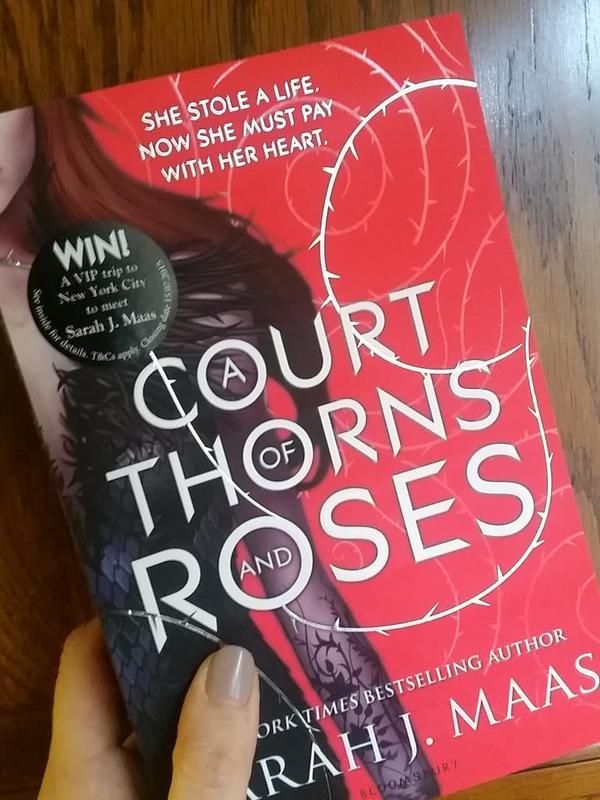 What book do we have here? A Court Of Thorns and Roses by Sarah J. Maas
Have you read it yet? If so, how was it?  I just finished it. It was immense. I discovered Maas in 2014 and I haven't looked back, she really opened my eyes to what YA Fantasy can be, and I'm really loving all of her books. Her world-building is exquisite. ACOTAR isn't my favourite out of all her books I've read so far, but it's a solid start to the new trilogy, and I loved the elements of the retelling of Beauty and the Beast!
What makes this cover a favorite? Have you seen this cover?! It's even more delicious in real life because there's details the camera just can't pick up on. The artist who designs Maas' covers is a genius, they're just so delectable and detailed.
What kind/style of covers do you usually pine over (script fonts, bright colors, realistic, etc.)?  I find it hard to pinpoint a specific style of cover I love, because even if there's a style I don't generally like, there are always exceptions to the rule. Covers very much either work for me, or they don't. Let's see if I can find any themes in my favourites… I like covers that mean something to the story – when you finish the book you have that "ahh" moment, like with Far From You by Tess Sharpe. I like covers that use colour well, that are mysterious, or that draw you in, and I seem to prefer illustrated covers to real-life photos.
---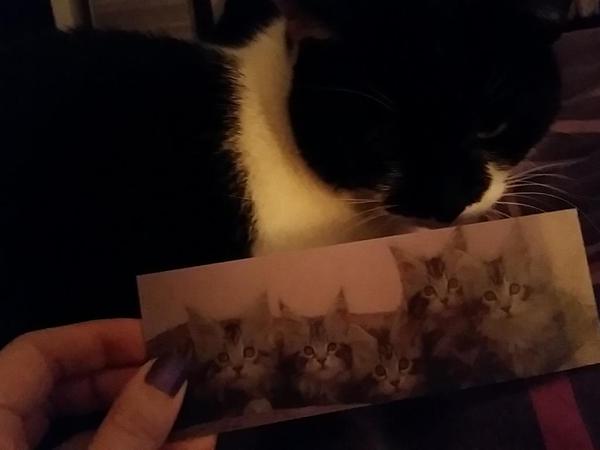 What bookmark did you chose?  One with 3D cats. I don't have a great collection of bookmarks, but I plan to pick up a few special ones soon. I really want the Harry Potter ones on CraftedVan on Etsy!
What makes this one special to you? It has cats on it. 3D cats. I bought it the same month I started my blog, so I guess that's a special reason to love it too.
Where's it from? A shop in the UK called The Works. It's a discount book store and I lurve it.
What kind of bookmarks do you prefer (paper, magnetic, quotes, etc.)? I probably prefer paper, to be honest, I haven't tried that many varieties! I'm keeping my eye out for a great quote bookmark though, I love quotes!
Thanks for sharing your cover and bookmarks, Rachel! I looooved ACOTAR so much and the cover is gorgeous.
---
Join in the fun!
Important: Sign-ups are always open and currently scheduled through September.
Related Posts