Ten Great Underrated Books with
Under 2000 Goodreads Reviews & Ratings
Top Ten Tuesdays are hosted by The Broke and the Bookish, where we make lists of our top ten books (or something else!) based on that week's prompt. The topics are provided ahead of time and can be found here. Book links bring you to Goodreads or my review.
I decided to go with the absolute lowest number of ratings that I really enjoyed, and work my way up. There are plenty of underrated books worth reading so I'll try to highlight some I don't usually mention! I'm also going to try to avoid super new releases because obviously those may not have as many reviews too. These were published in 2015 or earlier.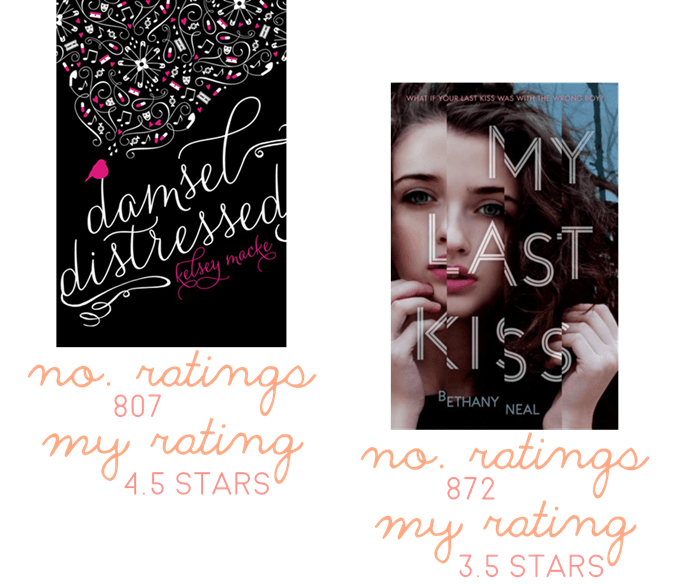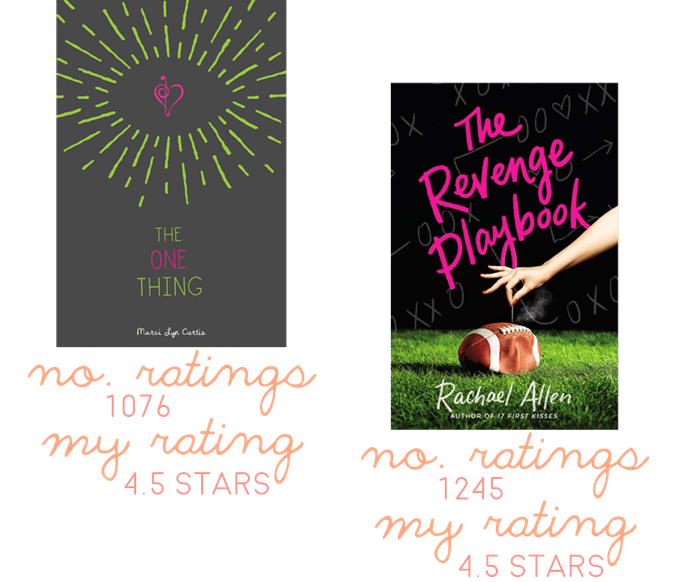 My Reviews:
Three Day Summer • Class of '98 • Aspen • Play On • Hello? • Only Everything
Damsel Distressed • My Last Kiss • The One Thing • The Revenge Playbook
Related Posts