Books I Hated But I'm Glad I Read
Top Ten Tuesdays were started by The Broke and the Bookish and are now hosted by That Artsy Reader Girl, where we make lists of our top ten books (or something else!) based on that week's prompt. The topics are provided ahead of time and can be found here. Book links bring you to Goodreads or my review.
This is a fun one! The topic of books I hated but I'm glad I read (even just for bragging rights) immediately brought a few to mind. I think there are plenty of books that I'm happy I slogged through just to be able to say I did it. Usually it's because there's so much hype surrounding a book that I feel like I MUST read it, so even if I hated it, I'm glad I got it out of the way. There are other books where I hated book one but am glad I read it for the sake of the series that gets better. And finally, there are the classics I didn't love but am glad I read in high school!
Glad I Read It… So I Can Rant About It
Fifty Shades series by EL James | Oh lord do I hateeee these books. I read them back when they were popular and didn't see a lot of the issues that other people saw at first. I took a Women's Studies class and learned a bit about feminism and holy moly did a lot come to light here. I'm really glad that I read these in general because I can participate in critical discussions and come from a place of genuine understanding.
September Girls by Bennett Madison | My biggest regret is that I purchased this book, but it made for good ranting after I finished reading. Holy shit this book was gross – stereotypical asshole male character with the manic pixie dreamgirl thing as the main focus. Lots of ranty reviews for this one on Goodreads. I highly recommend checking those out.
The Royals series by Erin Watt | These books are hot garbage. They were so addicting and easy to read but man were they NOT GOOD AT ALL. I hated the tropes and characters and just about everything, but they made for quick reads that ended up being fun to rant about a little bit. I tried to read the next books (spin-off series kind of?) and I just couldn't even do it.
Read for the Series/Sequel or the Peer Pressure & Hype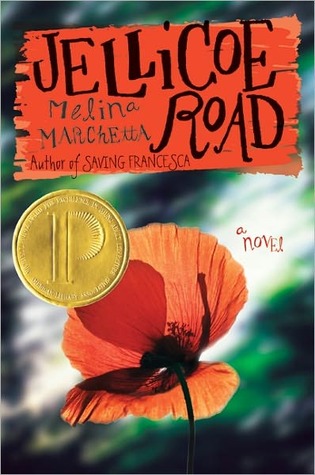 Losing It by Cora Carmack | I technically DNFed this one around 50% but I'm counting it here. I'm glad I read this book because it enabled me to continue on with an otherwise very good companion series! I enjoyed the next books and needed to at least attempt this story to feel "okay" with moving on to the next. No regrets about that!
Jellicoe Road by Melina Marchetta | Don't hate me, y'all. I know this is everyone's favorite book. I succumbed to the peer pressure and read this one because of how much the blogging community enjoys it, but it really was not enjoyable for me. I'm glad I read it because I got to check out the hype and check it off my list… but I didn't like this book at all.
The Earth, My Butt, and Other Big Round Things by Carolyn Mackler | This is one of those books I constantly passed in the bookstore when I was a kid and wanted to read, but didn't know if my parents would let me haha. I thought it was supposed to be funny but man was it DARK and not at all what was advertised. I'm glad I read it for the sake of reading it and to check out if the sequel is better…
High School Classics That Needed to Get Done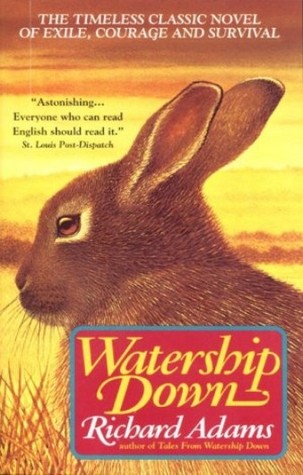 Lord of the Flies by William Golding | Frankenstein by Mary Shelley
Watership Down by Richard Adams | A Tale of Two Cities by Charles Dickens 
Don't get me wrong — I can completely appreciate these for their impact on society and what they represent as classic literature. Overall, I have a horrible bookish memory so I can't even tell you about these ones but I know I didn't like them. I'm not going to get into much more about them because classics are often just not for me. It's really hard for me to read ~older~ books because the language is just really hard for me. I think I'm a smart person but man old English just doesn't click in my brain. I don't like it.
Related Posts