Favorite Book Blog Features
Top Ten Tuesdays were started by The Broke and the Bookish and are now hosted by That Artsy Reader Girl, where we make lists of our top ten books (or something else!) based on that week's prompt. The topics are provided ahead of time and can be found here. Book links bring you to Goodreads or my review.
I feel like we've done this before (aside from the favorite bookstagram one) but I can't seem to find it. I don't follow a lot of non-blog-related book sites because I don't think they're niche enough. I follow blogs and friends because they read widely but similarly to me… and I trust their recs more than Buzzfeed! I decided to do a slightly different spin on the topic of "favorite bookish websites or blogs" and do my favorite FEATURES on some of my favorite blogs. Like, whenever they come up in my Feedly, I get all excited to see them. There are plenty of fave bloggers but sometimes certain posts just scream my name when they're in my feed. Here are some of them!
---
I get excited for a new bingo card each season like nobody's business. They post wrap-ups from the previous season and then the new card the following day. There's just something about a fresh challenge, bingo card, planner page, month… I love so much! I've filled cards before, which is a huge accomplishment IMO.
---
My favorite blog series of all time, before this version, was Cover Snark. It always brought new releases and new covers into my life, which I appreciated so much. Seriously, it's where I got the VAST majority of unreleased books added to my TBR. I understood when she decided to focus on other hobbies or features, but was SO EXCITED that she just recently brought back a new iteration of this feature. It's called I've Got You Covered and it's a less snarky round-up of favorite book covers for upcoming books. It's essentially going to do the same thing for my poor TBR and I'm living for it.
---
(3) Planner-Related Posts, Buy the Book, and
So Obsessed With @ So Obsessed With
Hannah's posts about various planners and planning-related methods have been amazing for my organization and terrible for my wallet. Her series about Faux Doris was so much fun and I remember being so addicted to those posts. I constantly referred back to them whenever necessary. Now, she's been using Happy Planners for everything and shared a few posts about them recently. They've been giving me the planner itch again and it's DANGEROUS. I have to be honest: I love pretty much all of Hannah's features. Her So Obsessed With posts are always great product recommendations and Buy the Book posts are really fun too.
---
(4) If We Were Having Coffee and Other
Personal Posts @ Perpetual Page-Turner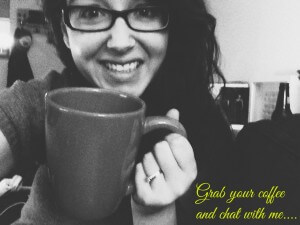 Jamie's blog has been evolving lately into something more personal/lifestyle-oriented and I love that. I've been working on the same kind of thing but still heavily focusing on the books. In any case, regardless of book posts, Jamie has posted her If We Were Having Coffee series for years now. It's inspired many spin-offs on other blogs and on my own blog too! I love reading these posts by her and am always excited to see them in my feed.
---
I'm counting this as a feature and a blog because it's technically both. I've participated in probably every one of these since I started blogging… or at least signed up for them! 😉 I love seeing the first post ("Calling for Bout of Books Experts!") in my feed each time it rolls around again, because I know it's time! They have a blog dedicated to the readathon, which is a helpful resource, and post throughout the challenges while they're happening. I look forward to them every single time.
---
You probably knew I had to feature my BFF Cristina on here sooner or later, right? To be completely honest, I love all of her posts and am always excited to see them, so I didn't even narrow it down. She has a few bookish features I love and plenty of personal and/or discussion posts that I love just as much. To name a few: Beyond the Books, Real Talk, Month in Review, What I've Been Watching Lately, Cristina's Close Look, and other book lists or discussion posts that aren't necessarily features.
---
Marg (not a typo, that's her nickname in our fantasy football DM) always has fun features on her blog, including Listmania and Mary's Minute. Listmania is now a recurring Monday feature where she provides bookish recommendation lists based on specific topics, like books with gorgeous endpapers, hockey books, and more. She uses Mary's Minute to chat about bookish discussion topics, like why she doesn't write negative reviews or why she doesn't recommend all-time favorite books sometimes. Her posts are always so thoughtful and comprehensive!
---
I'm a big fan of wrap-up posts in general, to be honest. I read people's weekly or monthly wrap-ups religiously. I ALWAYS want to hear what you were reading or doing in the prior month. I decided to call out two favorites here specifically though because they have seasonal (Laura) or quarterly (Madalyn) wrap-ups that I find even more fun. Both bloggers are some of my favorites. <3
---
I think B has had some really fun features over the years, including Book and a Beverage, her most famous probably! I like the As Seen on Bookstagram posts because she can connect all of her interest areas and social media accounts. She posts about candles, Book Title Buzzwords, and her new feature What I Loved – they're all so great.
---
I have way too many personal-related features on the blog and they're all over the place. I love that Kelly's Mug Life posts are able to highlight the top things happening in her life in a concise way! I always look forward to these posts. She highlights, based on the letters of MUGLIFE: her current read, mug, nail color, clothing or accessory obsession, inspirations, pictures, and other exploring she's done lately. Such a creative feature!
Related Posts