Because my Bookmark Lit Bulletin wrap-ups got out of hand, I wanted to break up my monthly wrap-ups into two posts: one personal and one bookish/bloggy. I created Lauren Lately here to highlight all of the personal happenings in my life: events, activities, shows I'm addicted to, things I'm obsessing over, recipes I've loved, and goals for the next month. I decided to space them out so this wrap-up happens around the mid-point of the month and the bookish one happens at the end of the month.
✨ Check out my most recent bookish and bloggy wrap-up HERE ✨
---
More exploring, Jack & Jill, and quick trip to Boston | We've been slowly settling into the new place and we're now able to explore more. Mid-July had a busy weekend involving a friends' Jack & Jill on Saturday and a trip up to the Boston area on Sunday. My friend getting married next year wanted me to try on some dresses so I visited her for the day and we went to town. Otherwise, that week brought our first try of rolled ice cream (not worth the hype and way too expensive), and a local restaurant on the water I've been dying to try. We found that an ice cream shop in our hometown has DOLE WHIP now so clearly I hopped on that.
Hamptons bachelorette weekend | My friend who is getting married Labor Day weekend (eek!!) had her bachelorette weekend in the Hamptons. I was honestly not sure how it would go with her high school friends and us, but we all had a mostly great time. My two CT-based friends and I headed down on a Thursday night, stopping for some tacos on the way. We went to the beach, a spa, and out to dinner to a waterfront restaurant on the first full day. That Saturday we went to a winery/vineyard, explored Southampton, and went out for the typical bach night at a beachy bar. The next morning we had a looooong day traveling home via ferry.
Farmers Markets | There were two weekends in a row where we spent Saturdays attending parties, then Sunday mornings checking out the local farmers market. They have so many vendors and food trucks; its awesome. The trick is to definitely get there early because it gets BUSY AF. We had a good produce haul the first week we went. The second time, we hit our favorite spots: iced coffee, cider donuts, and limeade. We went and got the hanging plant we wanted the previous week as well.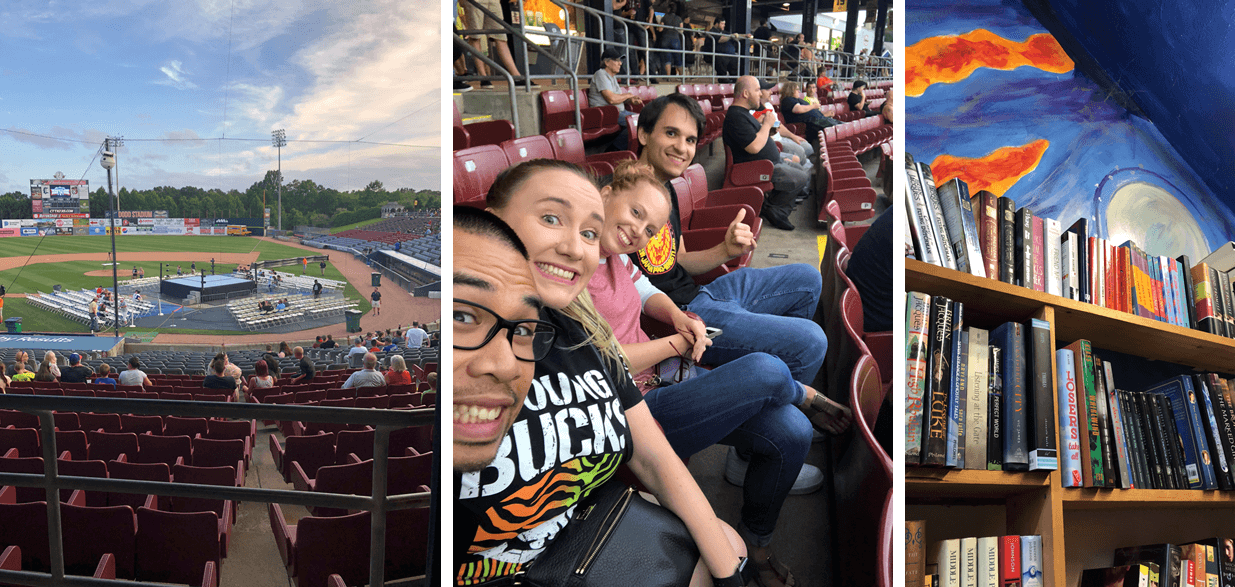 Sunday explorations, parties, and wrestling | We've had quite a few parties at friends' houses recently, for a variety of reasons! One of Chris's friends had a housewarming with his wife last month and we ended up having an awesome time. I used to be friends with her in high school, so it was good to hang out with other new couples we don't spend too much time with. Another friend's sister is moving away for grad school so I attended her going away party the following weekend. The first Sunday we went to the Farmers Market, we went down to the Book Barn in Niantic for a little while. It was a perfect day for a drive, so we took the scenic route through a few towns I wanted to see. On the way home from the Book Barn (we each got one book), we stopped at the famous Harry's Place for cheeseburgers. They were good but the fries were bleh. We also went to Wrestling Under the Stars one weekend down in Norwich, which was pretty good. Not the best matches overall but there were a couple VERY good ones. It was cool to see Matt Riddle in one of his last indie shows! He's crazy good and en route to WWE.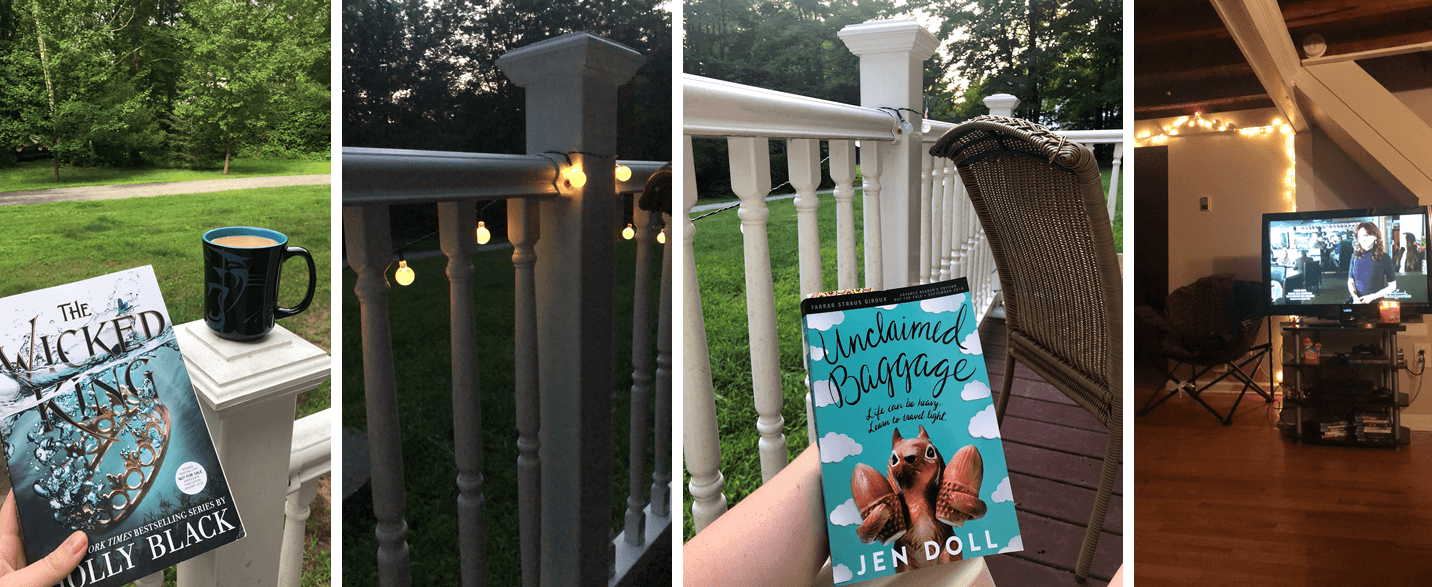 Porch and couch chillin | I mentioned before that we're finally getting the house done, and this definitely included furniture for inside and out. We picked up the couch with my parents one weekend and had some delicious pizza in town with them. I missed our big comfy couch! We got some free patio furniture from my book club friend and bought 2 Adirondack chairs for the deck as well. I bought solar-powered string lights for the porch that are so cute. We also went to visit Chris's sister and her fiance up at their apartment for an afternoon last weekend, which was nice! We got pizza and ice cream while chatting about their wedding plans.
---

TV Shows
The Punisher | We're suuuuper behind on Marvel Netflix shows, clearly. I remembered the other day that we should probably catch up so we started with this one. We both like the lead actor quite a bit so we were excited. The first episode was a little slow but got better by the end, so I'm interested to see what happens next. I'm mostly eager to get through it and get to Jessica Jones and Luke Cage season twos!
Movies
Ready Player One | In a weird turn of events, Chris read the book and I haven't. He liked it but thought the references were overbearing at times while reading the book, but enjoyed the subtlety of them in the movie. Without reading the book first, I definitely thought this was a fun movie.
Geostorm | I mentioned last time that we watched Hurricane Heist, which is kind of a shittier version of Geostorm, so we had to make sure we got to this one. It wasn't a BAD movie like I was expecting but it wasn't wonderful either? Pretty intriguing and fun at times.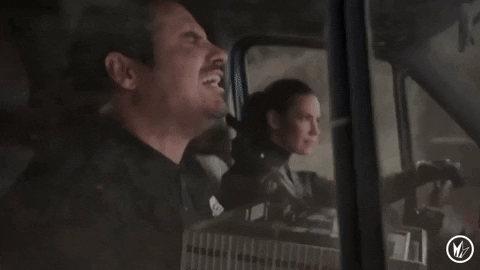 Ant-Man and the Wasp | I saw this in early July but somehow didn't include it here. I really enjoyed this movie! I liked the first one a lot (I know some people didn't love it quite as much) and thought this had similar humor and fun. Chris thinks its weird that Paul Rudd is a superhero, period, but liked the movie.
Super Troopers 2 | This was definitely not as good as the first, but I'm not mad we watched it? We both didn't really LIKE it much but there were some funny moments. I think the humor was similar to the first movie but just not as good or well-done. The premise was fun?
Howl's Moving Castle | We've been slooooowly working our way through Studio Ghibli movies over the past few years and this was next on the list. I don't know which are my favorites anymore but I realllllly loved this one. There's something just so magical about the animation style and the stories.
Podcasts & Music
Summer Playlist | I don't add new music often enough, but I decided to make a small 2018 playlist with some of my current favorites. You can tell that I mostly like old music and don't expand, but there are a couple of recent songs on here! I hate myself for loving Freaky Friday so much but it's so catchy ugh just punch me. I desperately need to add more songs though because this doesn't last long enough for anything. When I drive alone, I'm listening to audiobooks or podcasts. Chris and I usually listen to the radio or something when we're together.
Gossip Podcast | This is so funny so far! I've listened to three episodes as of writing this and it's been highly entertaining. It's similar to the Deadly Manners podcast where there are sound effects and people acting things out, but the content is quite different. It's set in the fictional town of Golden Acres and involves three friends gossiping in a coffee shop. It sounds mundane but it's really well-done and funny, as the town and its people are a bit crazy. It reminds me a bit of Desperate Housewives, if you were to capture them sitting around and chatting instead of dealing with murders and mysteries (kinda).
---

Food & Drink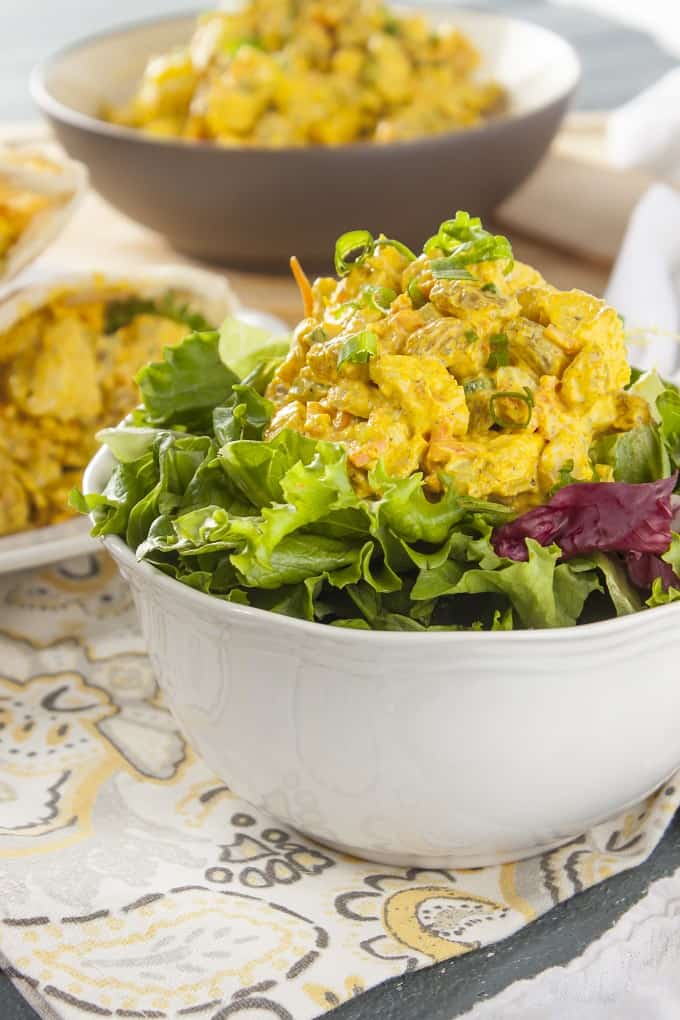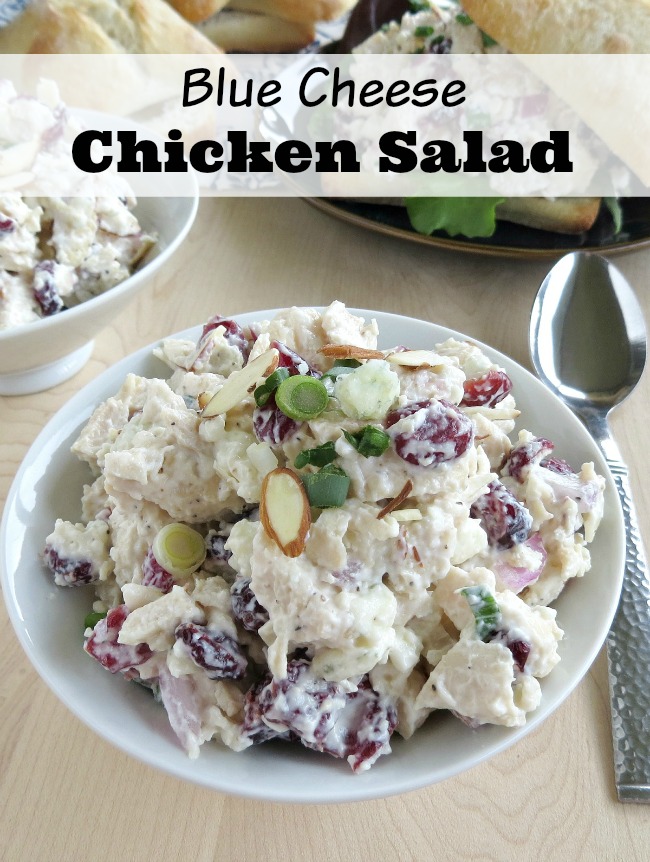 Mexican Stuffed Peppers | This was pretty easy to make and VERY good! It's your standard stuffed pepper recipe except you use taco seasoning, Rotel tomatoes, and a bit of onion mixed in with the meat and rice. I melted cheese on top and added a dollop of sour cream too.
Mississippi Chicken | When we went to the housewarming a few weeks ago, we had this amazing chicken in the crockpot that our friend made. I immediately checked Pinterest and found the recipe. It is SO EASY and amazing on rolls for quick dinner and lunch. It makes an amazingly flavorful shredded chicken.
Chicken Salad Recipes | I'm a huge fan of chicken salad sandwiches and have been wanting to beef up my go-to recipes for them lately. I've had delicious ones with grapes and blue cheese, curry-style… all the good stuff. I looked for some on Pinterest and put them to the test this month for our lunches. The good thing is that you can cook up a bunch of shredded chicken in the crockpot, split it up to freeze some, and then use the remainder to make a few salads. I like the idea of alternating between them all week so they don't feel too similar.
Purchases & Addictions
Yes, I've continued to buy a lot of makeup and skincare products. No, I'm probably not slowing down anytime soon even though I currently have the best skin/makeup routine of my life. I've bought things from Too Faced, Ulta, and Sephora, as well as a variety of brushes from Amazon. Here's a big collage of my new things since I forgot to take pictures of them. I'm going to be doing a round-up kind of post later this month so forgive me for not linking things – you'll see the names for googling.
Quick highlights: The combination of the Too Faced Born This Way Concealer and the Peach Perfect powder has been amazing. I'm so unbelievably happy and obsessed. They also sent me the Melted Matte-tallic Liquid Lipstick by accident, I think, and I'm LOVING IT. It's gorgeous. I've tried the Glamglow Instamud mask a few times since getting it and it's nice, but not sure it's doing much? Similar with the Dermalogica Daily Microfoliant – I need to use it more often, but my skin feels super soft! I repurchased the Hourglass Mineral Veil in another small size because I haven't felt like ponying up for the large one even though it is AMAZING. I love my Estee Lauder Doublewear but the color is a little bit off for me, plus its more expensive, so I've been on a quest to find a similar enough drugstore one in a slightly lighter color that I can mix with it. I got the new reformulation of Revlon Colorstay Full Cover and am generally liking it so far.
I went a little Amazon-crazy lately too so I wanted to highlight these things! I borrowed my friend's sunglasses on the beach in the Hamptons and EVERYONE was complimenting how great they looked on me… I had to buy a pair! They're a steal too. I bought both an ice roller and jade roller because I've heard great things about them. I've been enjoying my routine of ice in the morning to cool down after the shower and then keeping the jade ones (pack of two) in the bathroom and in my bedroom so I can do it before bed easily. I bought a gorgeous cheap set of makeup brushes to try out (god I need to stop buying brushes!!) and I'm loving how they apply my makeup! And finally, the solar outdoor lights I mentioned earlier in the post.
Around the Blogosphere
Happy Planner Posts @ So Obsessed With | I love everything Hannah posts, to be completely honest, and these were quickly bookmarked too. I got into the Happy Planners a little bit a few years ago but struggled to organize them properly and/or make time to design pages. I loved all of her ideas! I linked the bookish planner over there but definitely check out all of them while you're there.
Best Kid-Friendly Restaurants in CT @ Lynzy and Co | I've mentioned my love for local bloggers lately and this was bookmarked even though I don't have kids. I just like the idea of more fun restaurants!
How We Paid of $70k in Debt in One Year @ But First Coffee | I loved this exrtemely practical guide to paying off some debt. I know this is something I want to work on but will honestly have to exclude my insane student loans from the program!
I've Got You Covered @ Reader of Fictions | I loooooved the Cover Snark series over here and it's since been revamped! It still features new covers to help add books to my TBR, so I am not mad about it.
Why Everyone Needs a Jade Roller @ Life with Kendal | I loved her previous post about ice rolling and immediately bought one, then I read this post and bought a jade roller too! I currently use rosehip oil as well, but added hers to my wishlist on Amazon (it's much cheaper and a larger bottle). I like both rollers! I use my ice roller in the morning to take away redness, cool me down after the shower, and reduce puffiness. I use the jade one before bed because I'm too lazy to put together the ice one 😉
Kindle Unlimited: YA Edition @ Andi ABC's | I have plans to get Kindle Unlimited once ARC August is over because there's a series on there I desperately want to binge. These lists will be a good resource if/when I decide to keep up with KU.
---

Last Month's Goals & Progress
1. Try 2 new local restaurants | PASS | We've definitely explored the area quite a bit since moving. There are some places very much still on my list, but we made it over to the Lakeview Restaurant I've been dying to try. They're obviously right on a lake so we got to eat outside on the water! We've been around to a few ice cream places, ordered takeout, and tried the pizza place near our house with my parents. We have physically eaten in 2+ local spots!
2. Pay bills and budget again | PASS | I'm giving this a pass because I've done a good job of paying things down so far this month. It feels good. I don't need to get into this but I'm terrible with money so it's been good to replenish everything and have things come together at the right time.
3. Finish setting up the house | PASS-ish | As I mentioned earlier, we've decked out the outdoor space, moved our couch in, covered it with a new slipcover, and hung up string lights. We're in the process of moving my bookshelves over and then getting decorations up (on the walls and on the shelves themselves). We weren't able to unpack some boxes until that got done since I wasn't sure where the shelves would go, didn't have a place to put books and decorations in the meantime, and couldn't hang things on the wall because of that.
Goals Until Next Time
1. Plan and/or host a housewarming party | I would like to host a housewarming the weekend before Labor Day but I'm not sure if we'll get too busy in the meantime. There's a LOT going on in the next few weeks with some pockets of free time, so we'll see. If we don't have one on the 25th, we'll at least plan to have one sometime when we get back from Charlotte.
2. Save money for bills and Charlotte | The weekend in Charlotte is the next big expense, aside from wedding stuff the previous week, so we'll see how that goes. I hope to keep saving money while paying bills and planning for these trips!
3. Catch up on TV shows | I have a lot of shows that I need to finish up! I go through periods where I binge a few episodes to get caught up and then stop watching until the show is over for the season. I'm thinking mostly of The Bold Type, Girlfriend's Guide to Divorce, and Younger, since they're active shows. I want to at least bang out a few episodes for each and/or finish one of them that's over for the season.
What's Next
This weekend I'll be heading to New Jersey for dance practice for my friend's wedding and staying overnight there. I'll be home Saturday afternoon to relax before NXT Takeover. Summerslam is this Sunday! Not overly excited for most of the matches but we'll see if I'm pleasantly surprised. We usually treat Mania and Summerslam like the Superbowl and make a lot of junk food. My sister is going to come over before the PPV on Sunday so we can watch the TATBILB movie on Netlfix 🙂 We have a few random things this month to take care of and then my friend's weekend-long wedding is happening over Labor Day in NJ. The following weekend is my BIRTHDAYYY and we are going to Charlotte with my parents to see the Panthers/Cowboys game taking place ON my actual birthday, which is the season-opener. FOOOOTBALLLLLLL!!!!
---
Talk to meeeee! What's new?
Related Posts